What is Route?
Route allows you to offer engagement with customers after checkout with on-demand, branded tracking experiences. Provide buyer protection and instant resolutions that earn customer trust and loyalty. While making all orders carbon-neutral!
Why Route + Tapcart?
The Route + Tapcart integration allows brands to offer carbon-neutral package insurance as a part of the checkout process - directly from the app! In the case that a package is lost, missing, or stolen, a customer can utilize their acquired insurance to make a claim for their new package.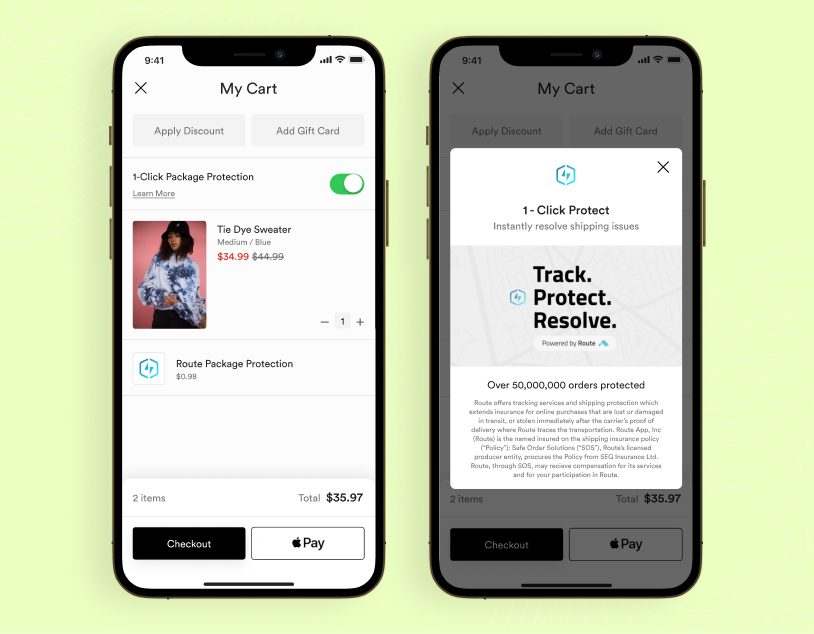 How to Connect Route + Tapcart?
Here's how to set up this integration:
The integration is available to all Tapcart customers and all Route customers. For more information on Route, check out their website.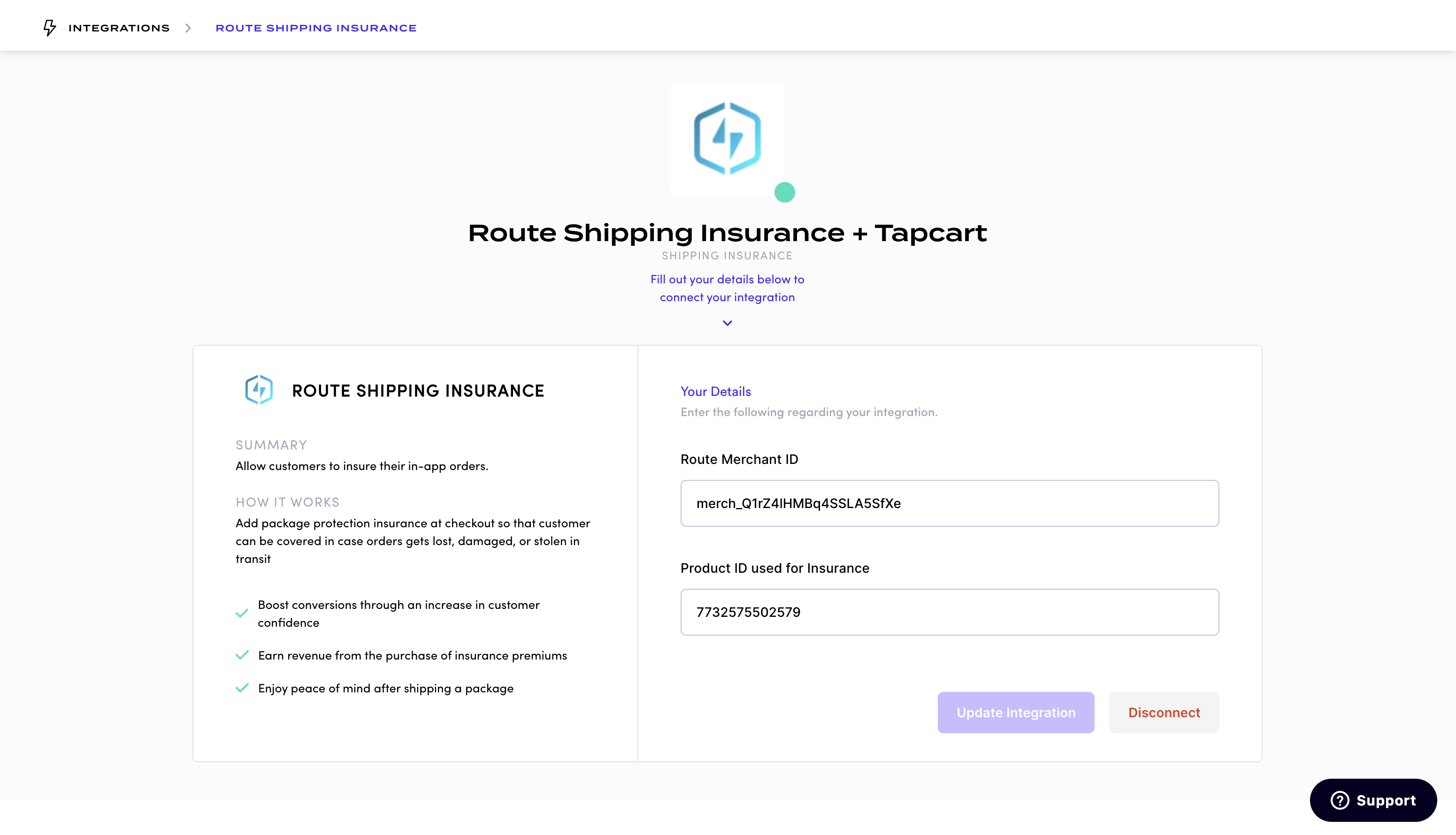 Steps
Navigate to your Tapcart Dashboard

Select 'Integrations' and open 'Route' (or click here)

Fill out the required fields on the integration page:

Route Merchant ID - Located in the Route Dashboard

Product ID used for Insurance - Located in the Shopify Dashboard




Search for 'Route' in your Shopify products and select the product. Then grab the Product ID from the URL.
Select Manage for the 'Sales channels and apps' to select the Tapcart - Mobile App channel.
Hit Done to confirm the change and then Save to finalize the update on the product.

Once you've filled out all this information, select 'Save & Enable' and you're all set!
How Does a Consumer Interact with the Integration?
Now, let's walk through how you can expect your customers to view the Route integration in your app.
Step 1
Simply add a product to the cart, anytime a product is added to the cart, insurance will be enabled. Once insurance is enabled, it will check the current subtotal of the cart and will apply an insurance premium to the subtotal based on a calculated quote provided by Route.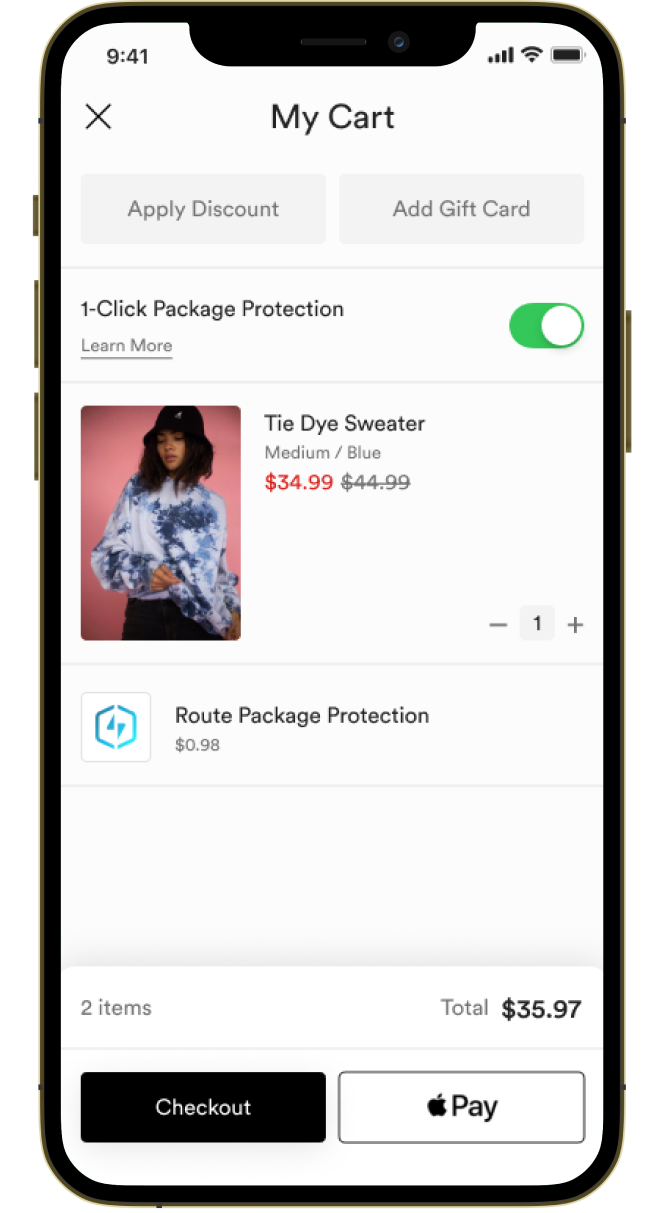 Step 2
Once insurance is added to the cart, the customer can proceed through checkout, to place their order with insurance included. Once the checkout is complete, the customer will also receive a confirmation email confirming that they purchased order protection from Route.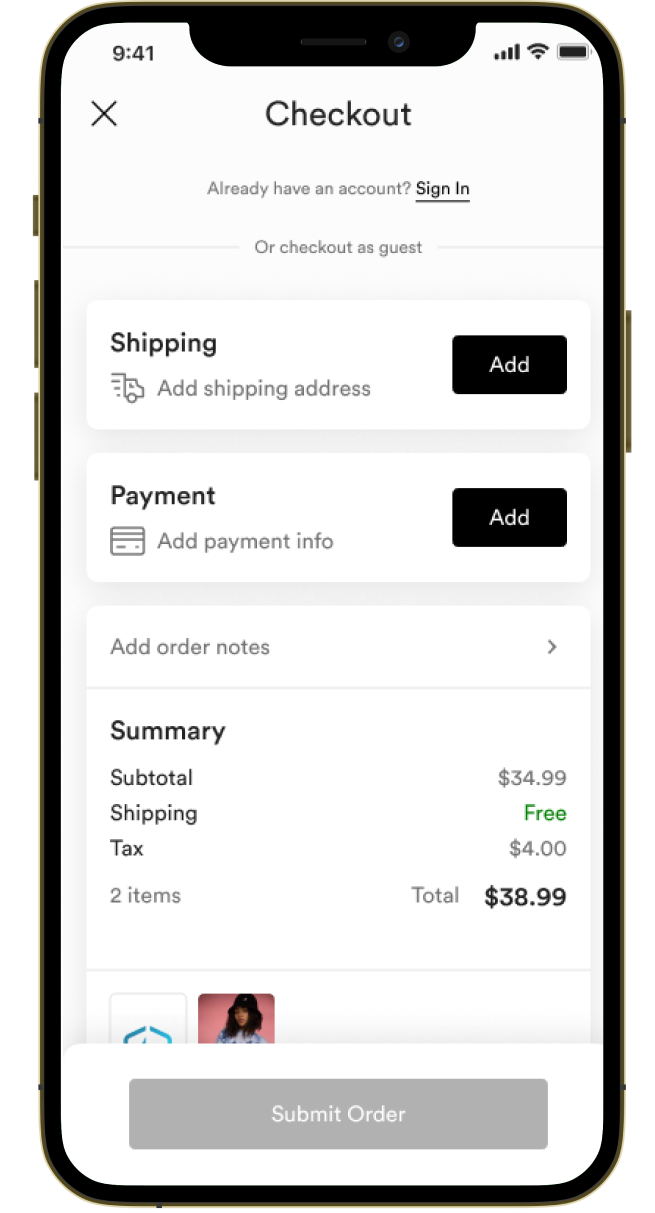 Step 3
If a customer wishes to checkout without insurance, they can opt-in to disable order protection on the cart, which will remove the Route product from the order.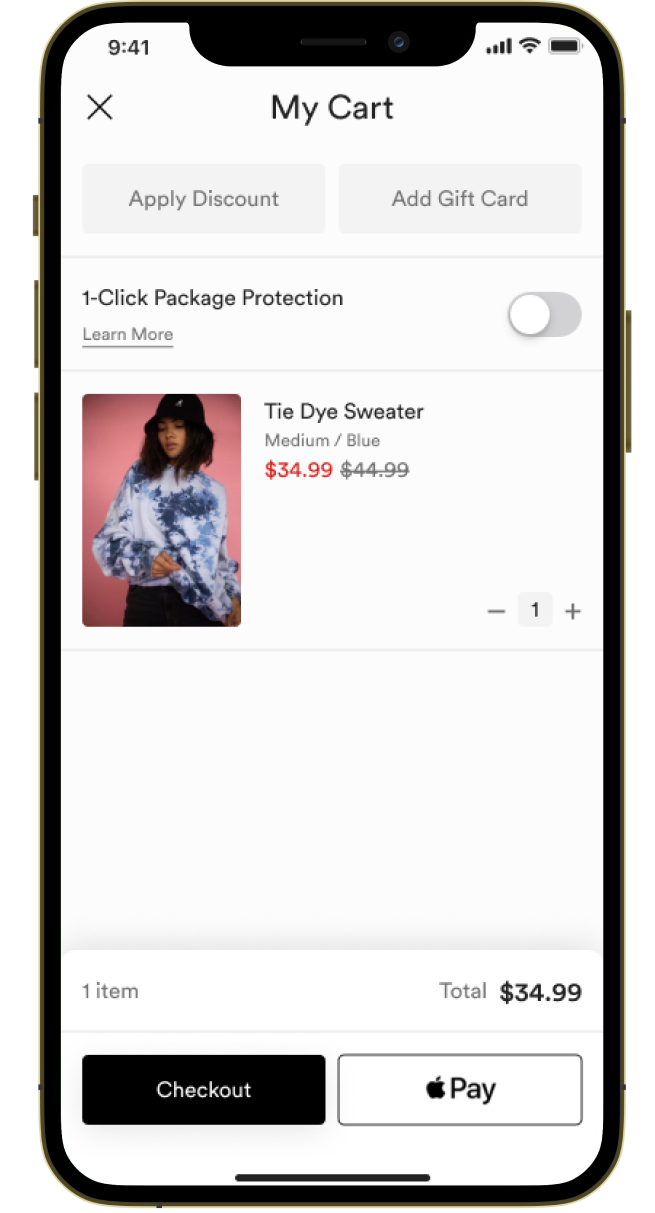 Considerations
Ensure your Route product is exposed to the Tapcart Sales Channel. This will enable Route pricing to be added to your cart.
More Questions
To learn more about Tapcart, visit Tapcart Academy to become a mobile app expert!
If you have additional questions regarding the Narvar integration, we're happy to help! Please reach out to us through LiveChat on your Tapcart Dashboard or you can email us at help@tapcart.co!