Brand Kit is your one-stop shop to lay the foundation for how your branding appears in your mobile app.
In this lesson:
We will walk you through where to access your 'Brand Kit' customizations

Learn what design elements you can customize within the 'Brand Kit'
Accessing Brand Kit
Steps
Open your Tapcart Dashboard
Select the drop-down menu under 'App Studio'
Tap 'Brand Kit' and you're there!
Design Elements within Brand Kit
Colors
Customize your app's colors to create a holistic experience in the app. You have the ability to customize your app's primary, accent, and icon colors. Choose from our preselected color pallet or enter your brand's own hex colors.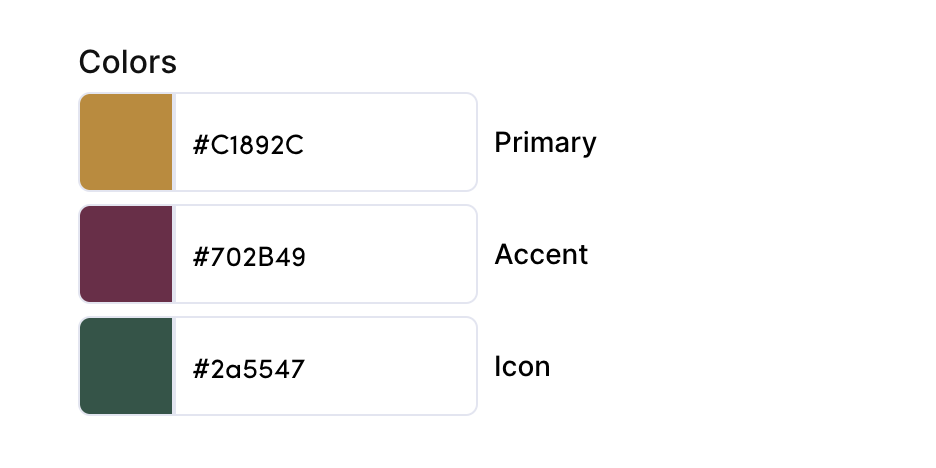 Primary Color

Your primary color is the main background color of the header and other parts of your app.

Icon Color

This is the color of the icons in your app.

Accent Color

This is the color of the buttons in your app, such as 'Add to Bag'.
Pro-tip: We recommend not using any grey-scale colors for this section, as typically in the user experience world, grey colors are meant to convey that something is disabled.
Typography
Upload your custom font to achieve visual consistency between your website and mobile app.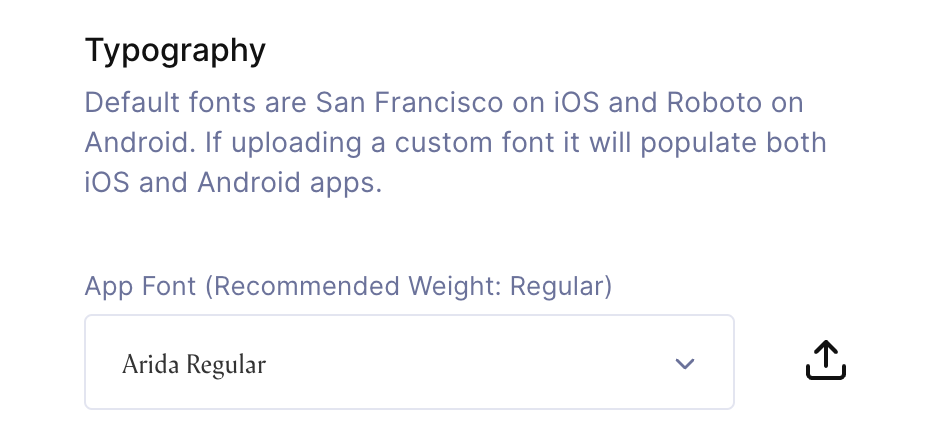 Important Notes:
The font needs to be a .otf or .ttf file.

The default fonts are San Francisco on iOS and Roboto on Android.

If uploading a custom font it will populate both iOS and Android apps.

Brand Logo
Add your brand logo to enhance the overall brand experience in-app. The brand logo is the image that will display in the header of the homepage of your app. Please note, the size can further be adjusted using the slider under the 'Brand Logo' in your dashboard.

Important Note:
If using white in the logo, note that this icon is used elsewhere in the app on white backgrounds. If you need to add white, we recommend adding a background color that matches the Primary color so it doesn't disappear on white backgrounds.
App Icon
Your app icon is one of the most important aspects of your app because it's the real estate on your user's phone and will be seen within the app stores. An enticing, on-brand app icon will continue to bring your customers back into the app.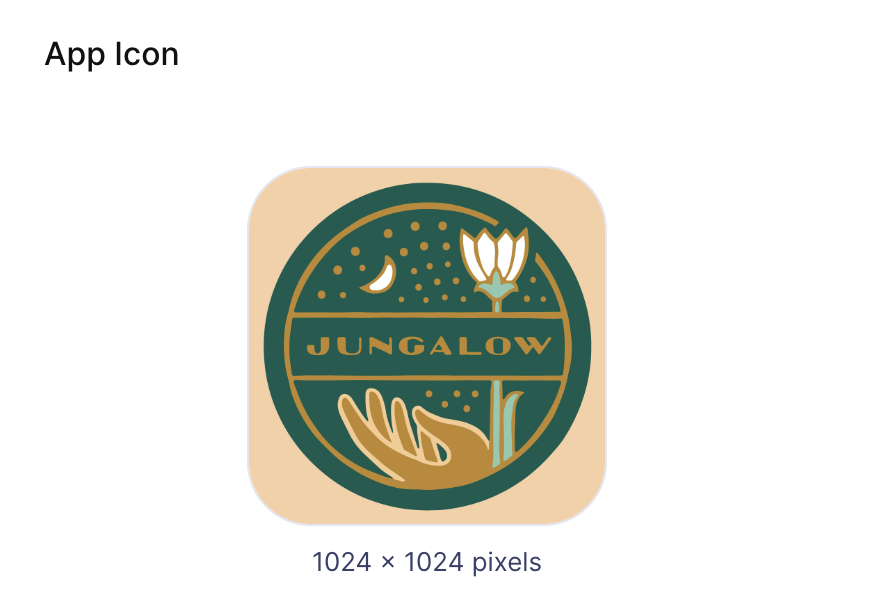 Placeholder Image
The placeholder image will display while a product loads in your app.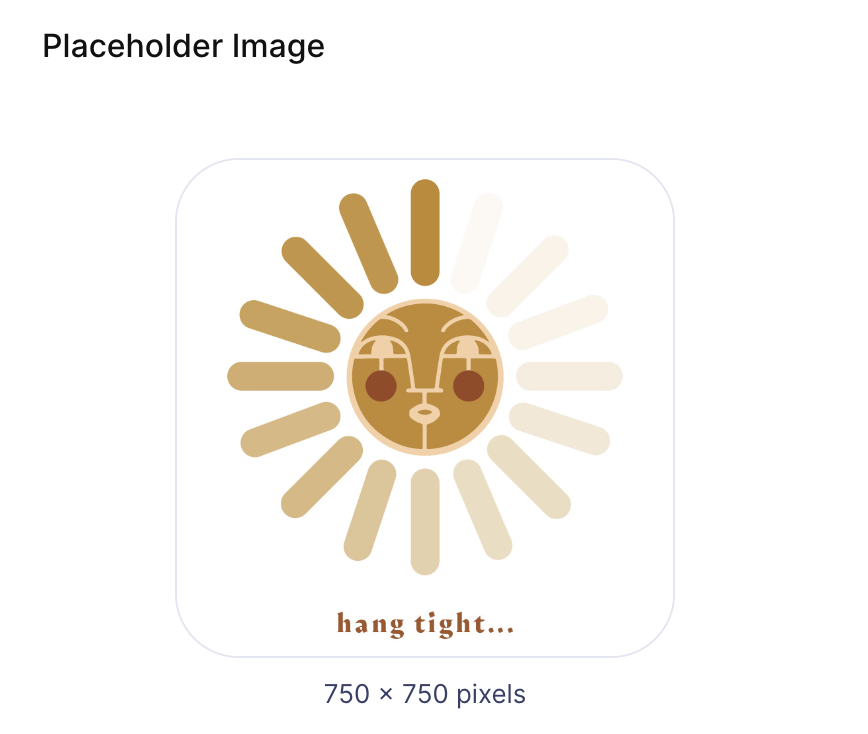 Launch Screen
The launch screen is an image that will appear for 2-3 seconds prior to loading your app. This is a prompt at the start of each app session, please note, if you do not fully quit the app then the launch screen will not appear again.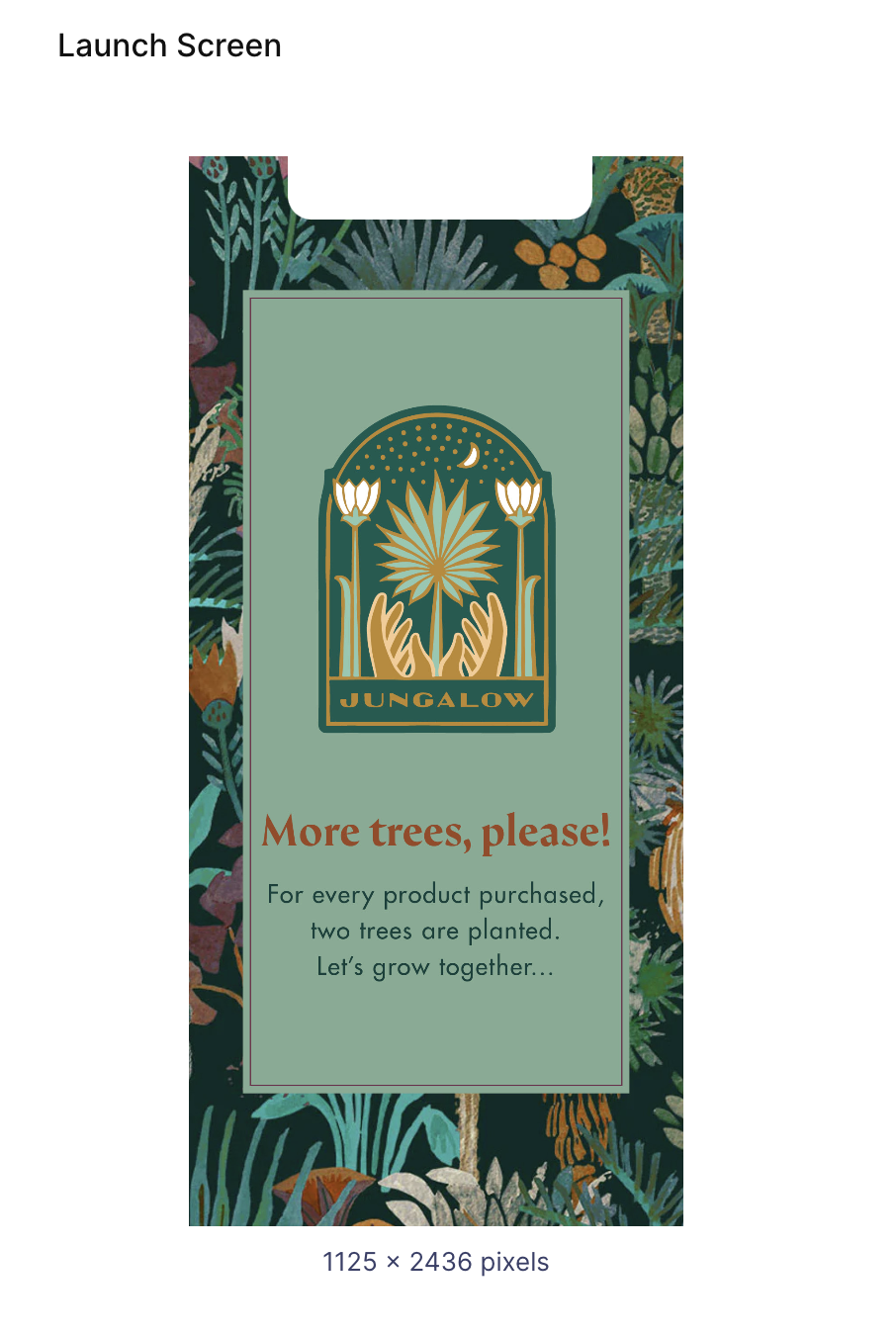 Pro-Tips:
Avoid text on the sides and corners as they may get cut off in smaller iPhone screens

Include lifestyle imagery to ensure it grabs the attention of your audience
Considerations
For more information on all app assets dimensions, check out this guide.
Your app icon, placeholder image, and launch screen are all a part of your 'App Listing', this requires submission to both Apple and Google Play in order to update. Please note, this can take about 24-48 hours to process and submit. To ensure your update has been submitted you can message us through your LiveChat in the Tapcart Dashboard or email us at help@tapcart.co!
More Questions
To learn more about Tapcart, visit Tapcart Academy to become a mobile app expert!
Have more questions regarding App Design, we're happy to help! Please reach out to us through LiveChat on your Tapcart Dashboard or email us at help@tapcart.co!