The Multi-Level Menu Collections is a Menu Item option that will appear in your Menu Sidebar.
Adding this feature will improve your app's navigation. You can upload a banner for each collection to make this section fully branded and aesthetically dynamic!
To add multi-level menu collections images follow these steps:
Step 1 - Mouse over the Design tab and click the Collections option.
Step 2 - On the Collections page, you can create category groups and populate that category with appropriate collections.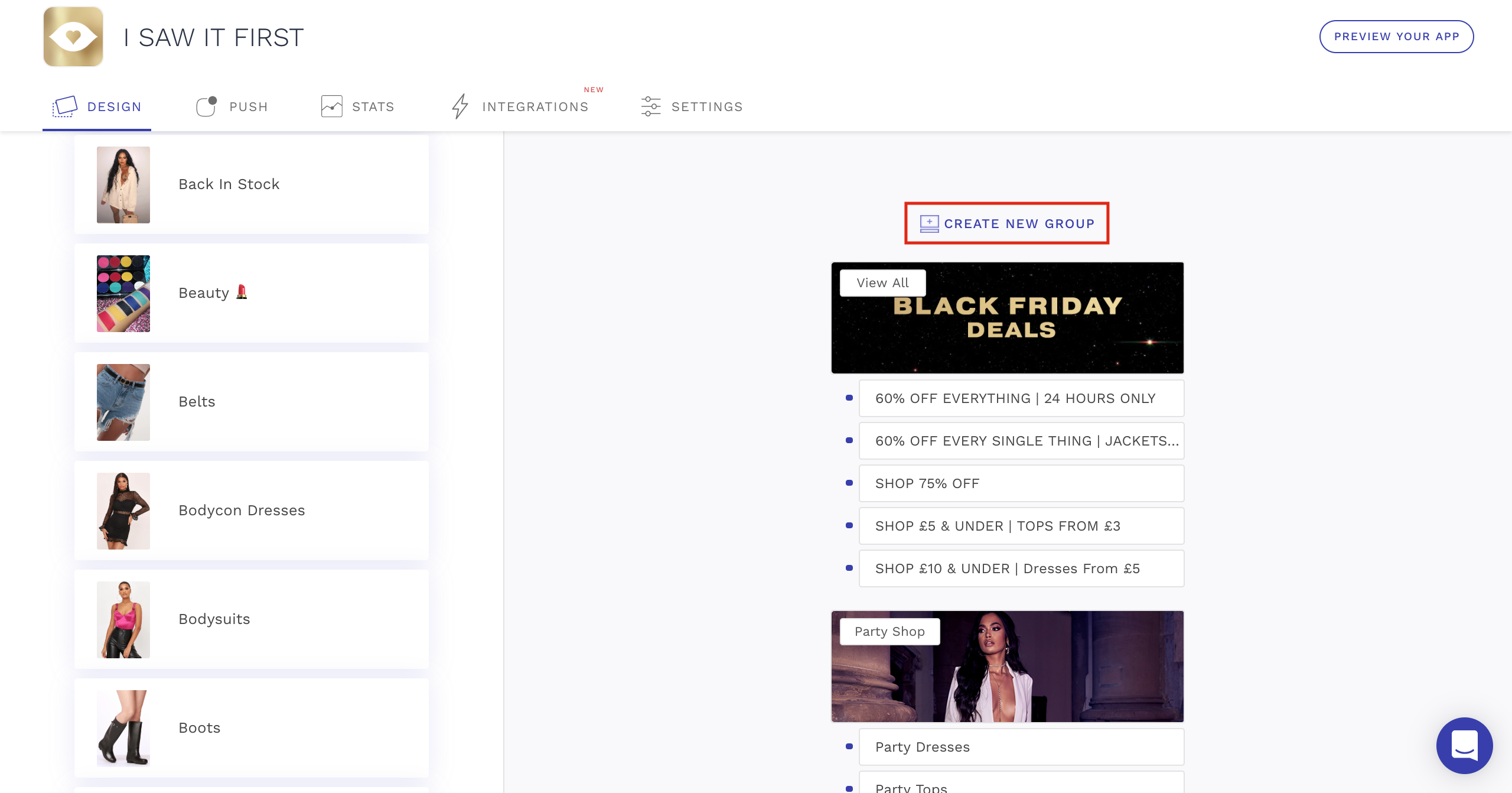 Step 3 - To edit the details, mouse over the collection and change the following settings:
Edit the title
Show or hide the title
Upload a banner
Remove a banner
Delete the collection
You can drag-and-drop to rearrange the order.