Whether it's early access to new products, sales, app-only collections, and more, app-exclusive promotions are a great way to incentivize downloads and retain your app users post-launch. In this article, we'll review best practices and how to create an app-only collection!
Best Practices for App-Only Promotions
In-App Early Access/Releases
Optimize push notifications to notify customers of early access to sales or product releases in the app!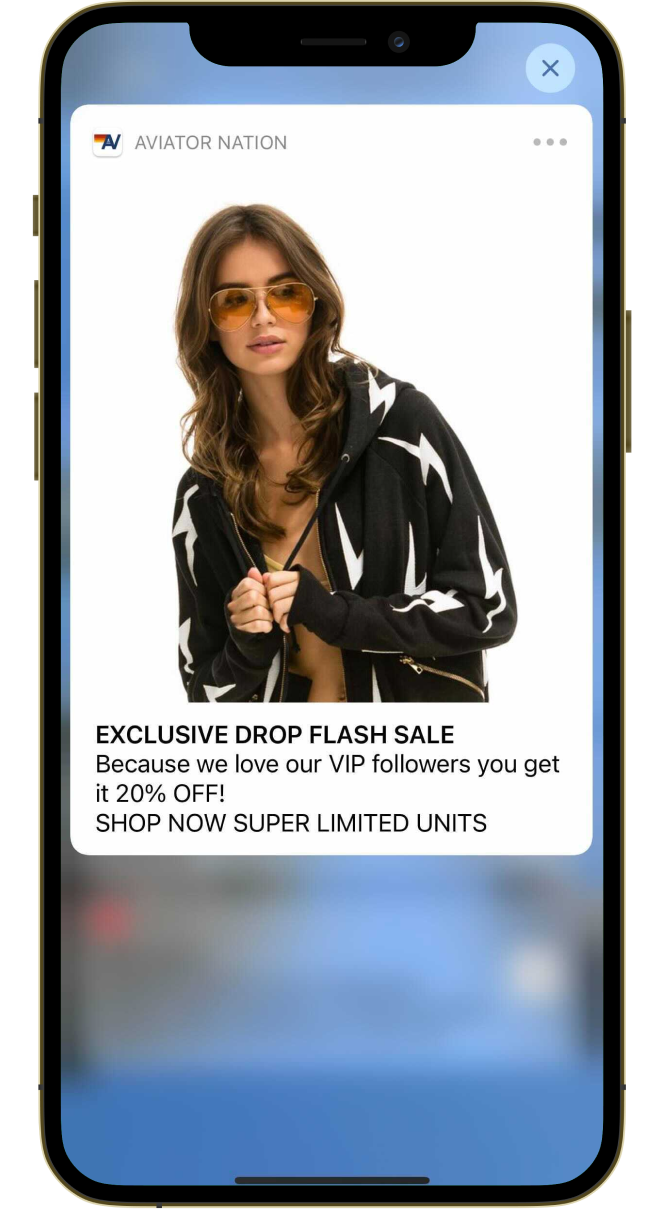 In-App Only Products/Collections
Highlighting a product or collection within the app only, can build hype and drive customers to the app to purchase that product or from that collection. You can highlight in-app exclusives through your social media channels and your website to drive traffic.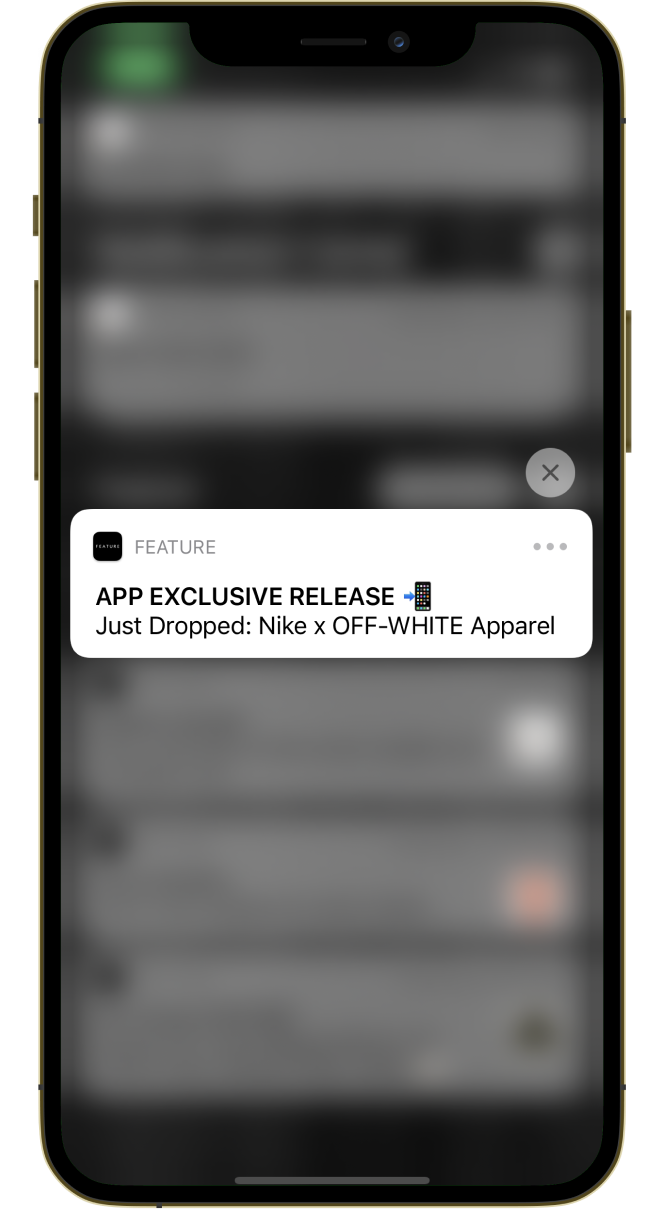 Flash Sales
Create a custom banner or utilize the count-down timer block to create a sense of urgency for flash sales you run in-app only!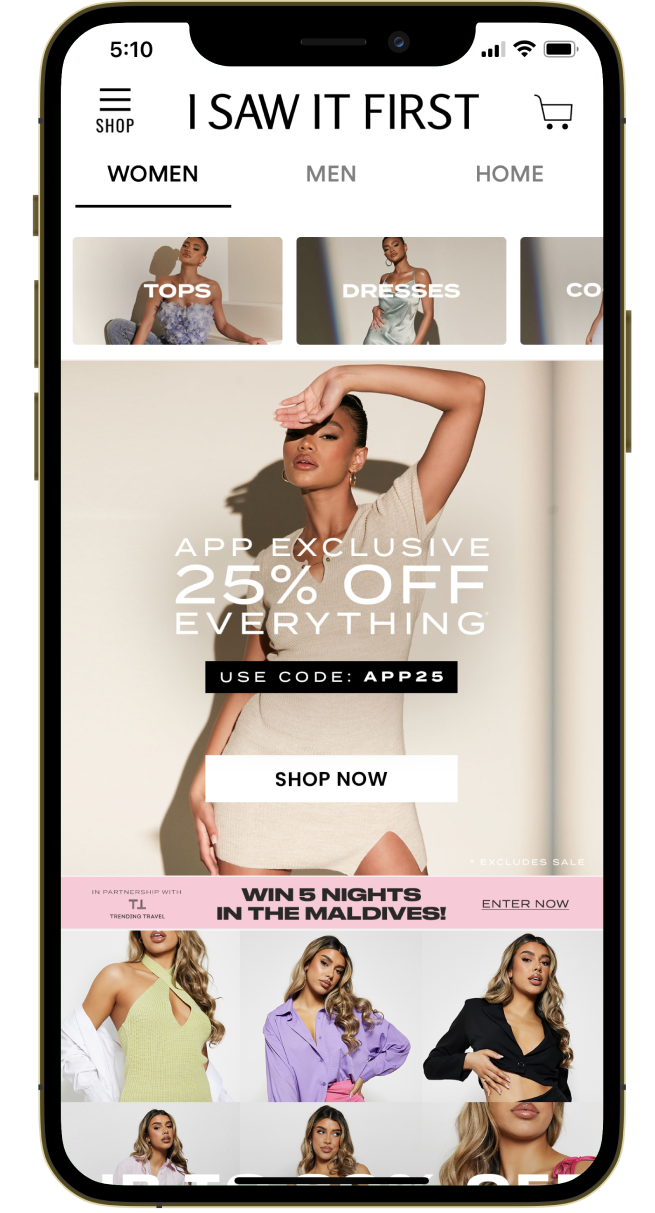 One-Time In-App Welcome Discounts
A discount is a great way to motivate people to initially download your app. Either create a discount code or manually lower the prices for a limited time. With Shopify Scripts you can create the discount to be exclusively redeemable in-app. For more information please check out this guide.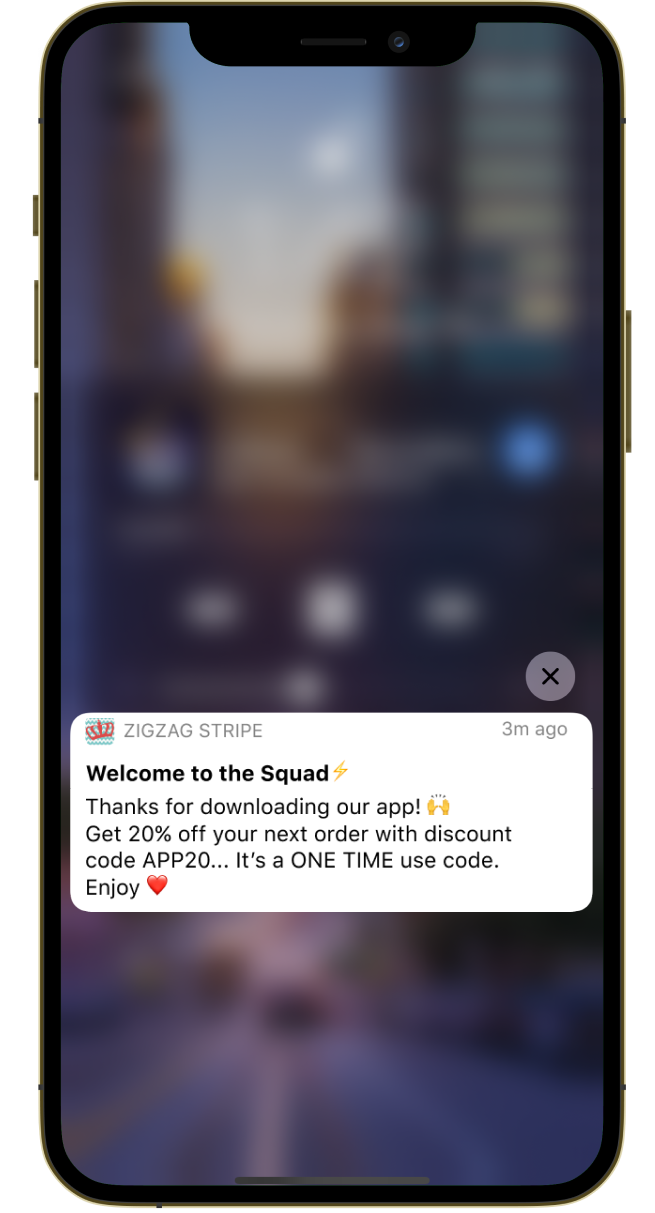 Free Shipping
With the product detail page builder, you can create a custom in-app banner to highlight a free shipping code across all products! Incentivizing customers to keep coming back to your app!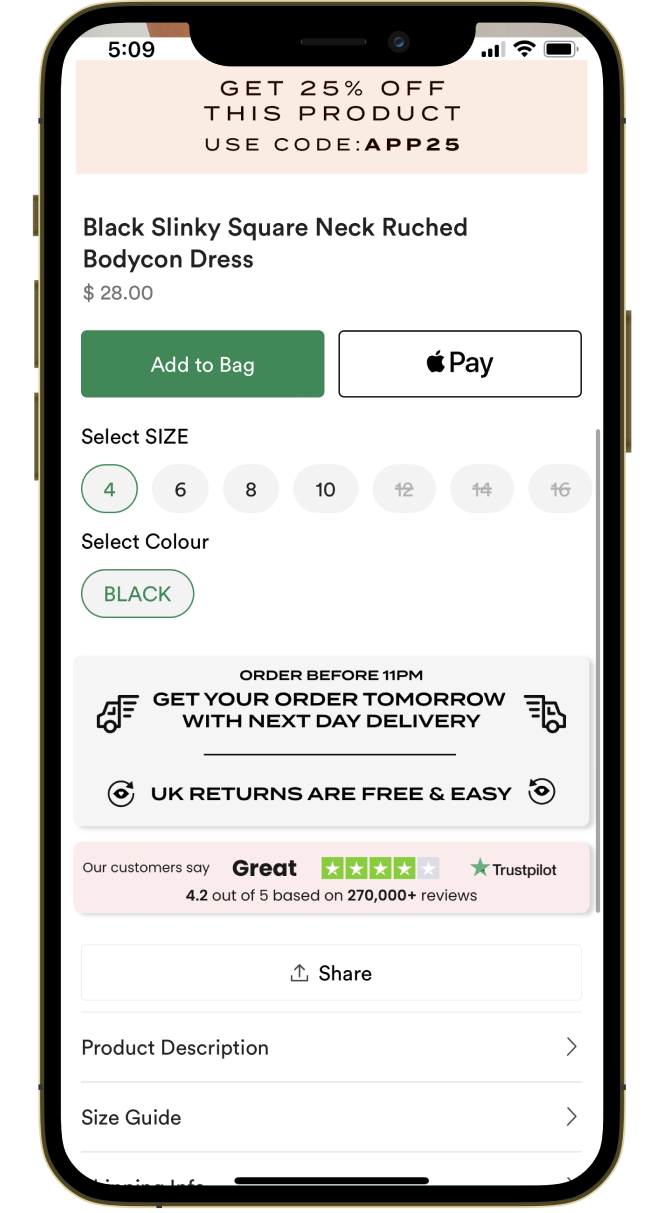 Exclusive Brand Updates or Content
Add brand updates or content to keep customers engaged with your app. Banners can be created and linked out to blogs, videos, playlists, and more.
Pro-Tip: Create collections for your app based on products that appear in your content!
Event Invitations
Add event information to the app to let your loyal user base know first! Banners can be created and linked out to web pages with more information. Then use push notifications to highlight this further!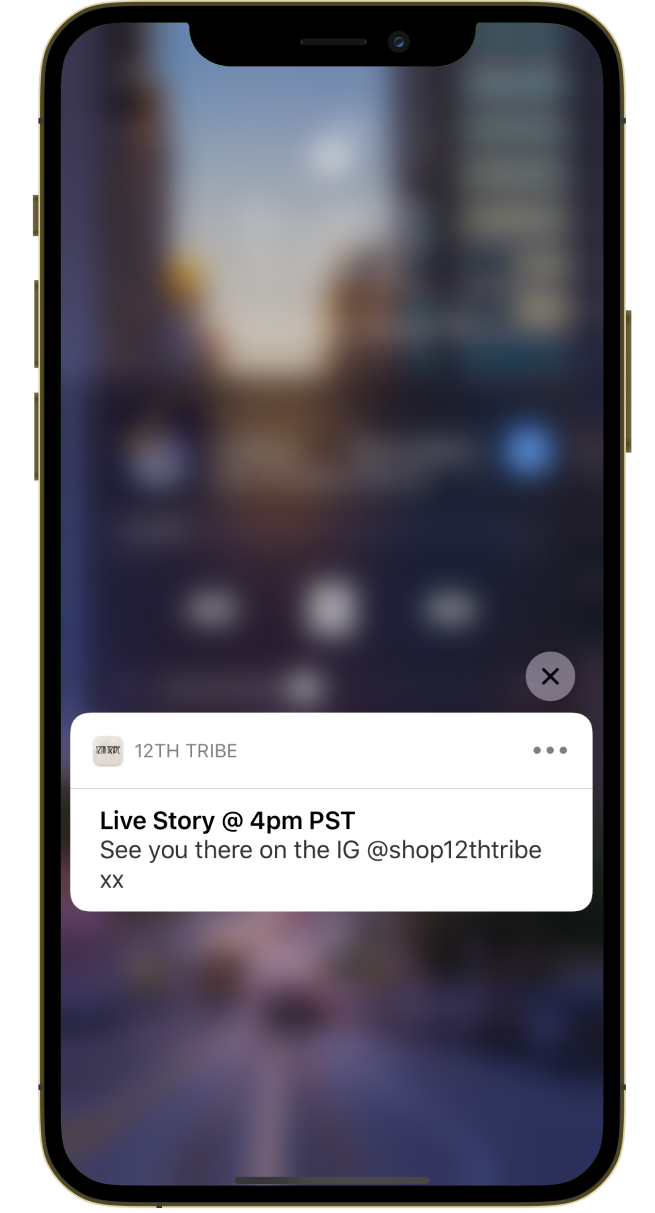 Offer a Sweepstakes
Enter-to-win sweepstakes can be a great incentive to increase customer app downloads.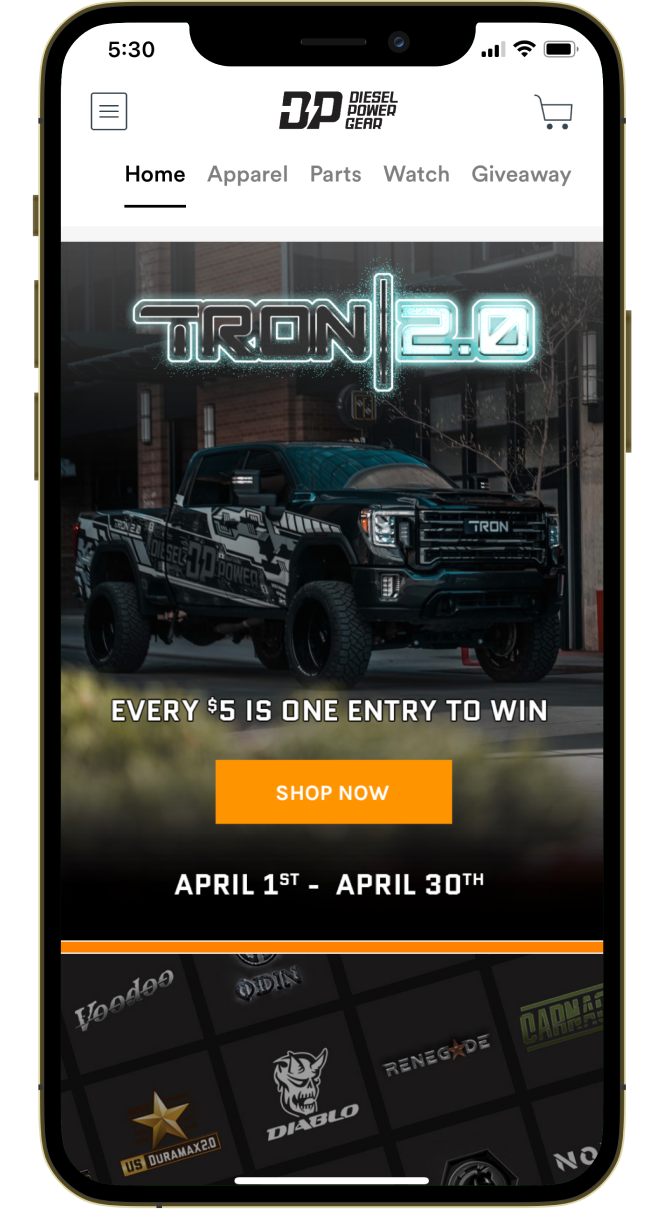 The best way to create app-exclusive products/collections would be to create a new collection within Shopify that only displays within the app.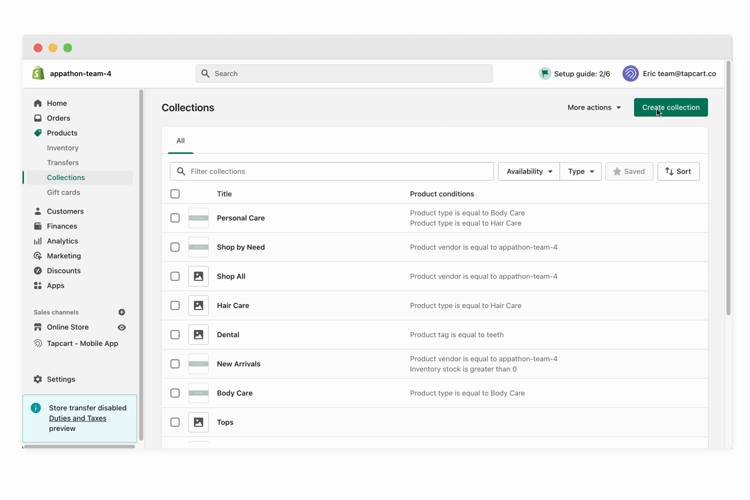 Steps
Go to

Shopify Collections

Click on 'Create New Collection'

Navigate to 'Collection Availability' in the top right corner and only select 'Tapcart - Mobile App Staging'

Under the 'Collection Type' select 'Manual'

Select 'Save' to create the collection

Add your products under the 'Products' field, then select 'Sort: Manually'

Select 'Save' once your collection is complete
More Questions
To learn more about Tapcart, visit Tapcart Academy to become a mobile app expert!
If you have additional questions, we're happy to help! Please reach out to us through LiveChat on your Tapcart Dashboard or email us at help@tapcart.co!