In this lesson:
We'll show you where to access push notifications

Learn how to create, send or schedule a push

Understand the differences between a classic vs. rich push
Under the 'Push Notification' tab on the dashboard, you can edit several elements of the push notification including the headline, message, and image. Tapcart syncs with your products and collections, so you can deep-link push notifications to take a user to a specific page within your app. You have the option to send a plain text push notification or rich push notifications. With rich push notifications, you can add a single image or create an animated lookbook with your products and collections.
Steps for Creating your Push
Step 1
Select your push type and add your 'Headline' and 'Message'. Please note, the headline will be bolded in the push.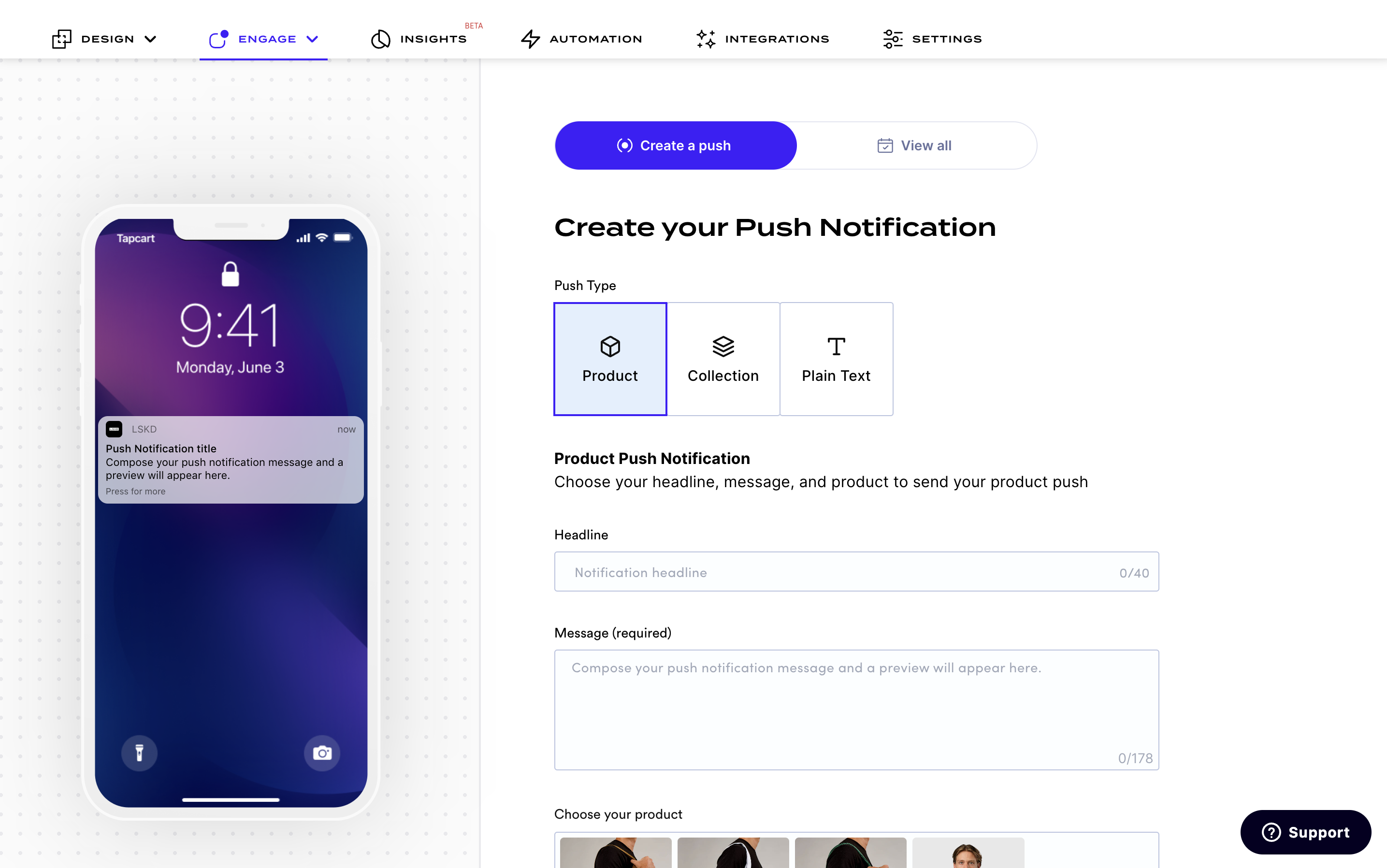 Step 2
Depending on the push type you selected, choose the product or collection you want to highlight.
Step 3
Send your push notifications in real-time by selecting 'Send Push Notification' at the bottom right-hand corner or open the 'Choose Your Settings' drop-down to schedule your push!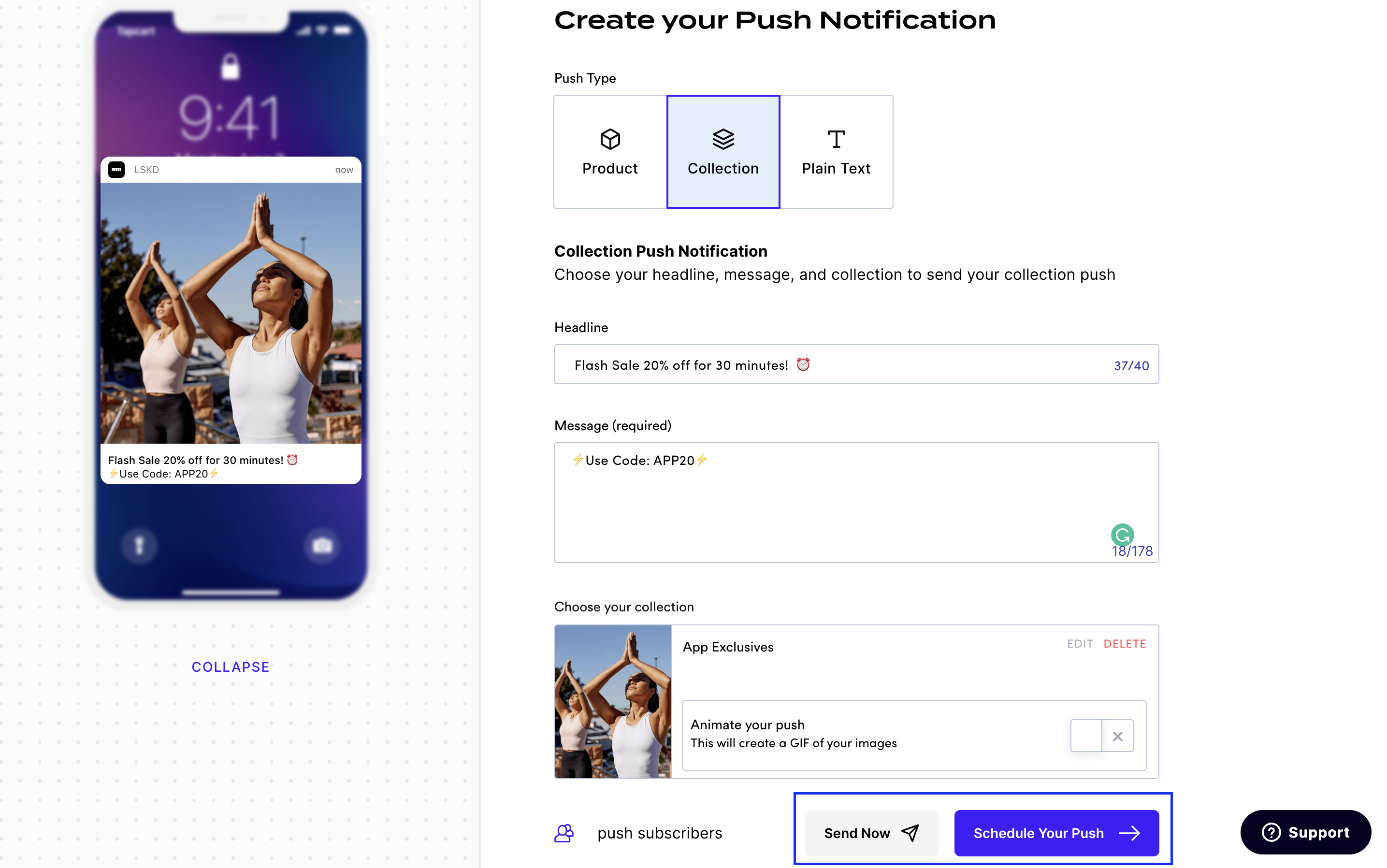 More Questions
To learn more about Tapcart, visit Tapcart Academy to become a mobile app expert!
Have more questions on how to compose push notifications? We're happy to help, please reach out to us through LiveChat within your Tapcart dashboard or email us at help@tapcart.co!