Boost Conversion by Customizing Your Cart & Checkout Settings!
Customize your Cart and Checkout settings to create a seamless checkout experience while enabling tools to help increase conversion. In this article, we will walk through all the customizations you can implement.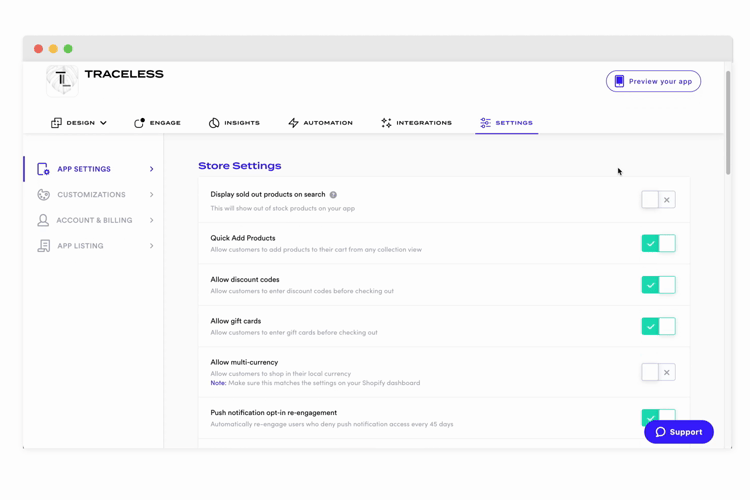 Native Checkout
By default, native checkout is automatically enabled for all Tapcart merchants. If you choose to keep this enabled, then the entire checkout process will take place within the app. If disabled, all purchases are completed using an embedded web browser that automatically opens within the app. This will display the checkout page from your online store. To learn more about Native vs. Web checkout, please check out our Payment Gateways article here.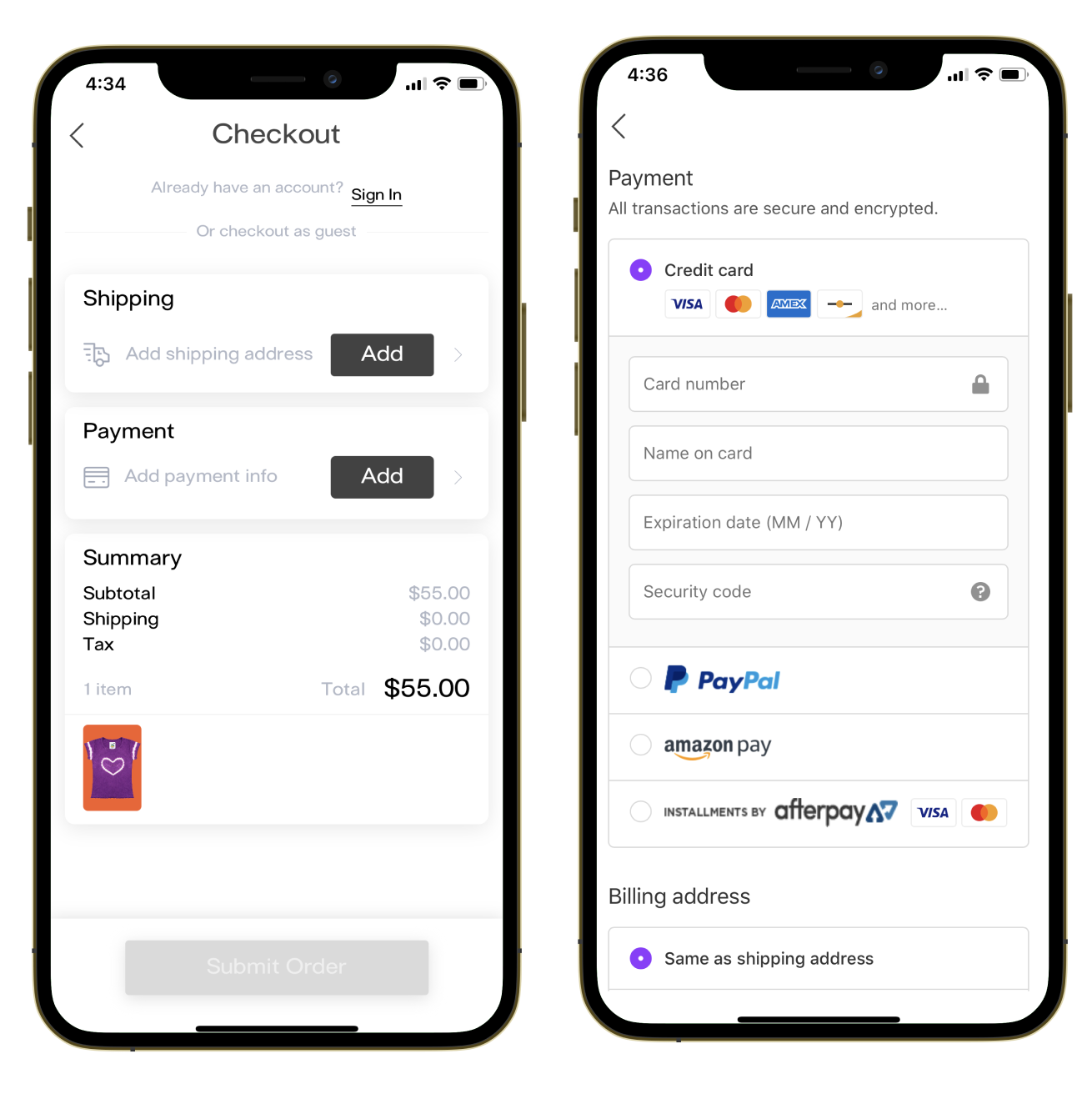 Native checkout VS Web checkout
Navigate Customers to Checkout
Automatically navigate customers to checkout when they add products to their cart by utilizing this new feature. By turning this feature on, your customers will automatically be navigated to checkout upon adding a product to their shopping cart.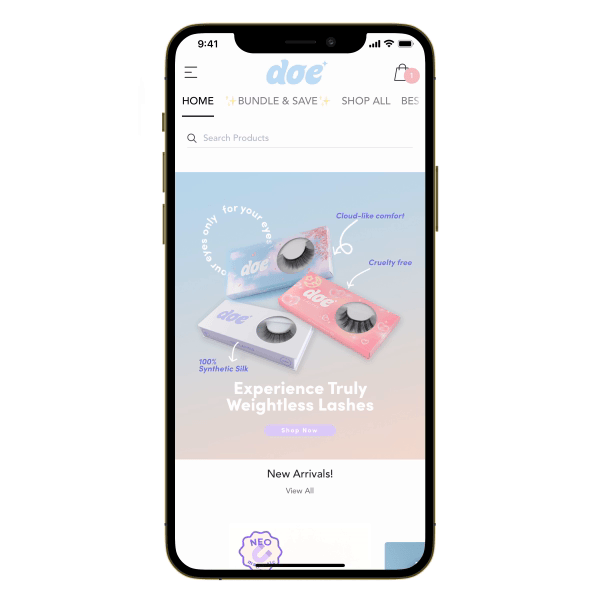 Floating Cart
When you turn off 'Navigate Customers to Checkout' a floating cart icon will populate in the bottom right corner on the product detail page for the customer to easily navigate to check out once they have completed adding items to their cart.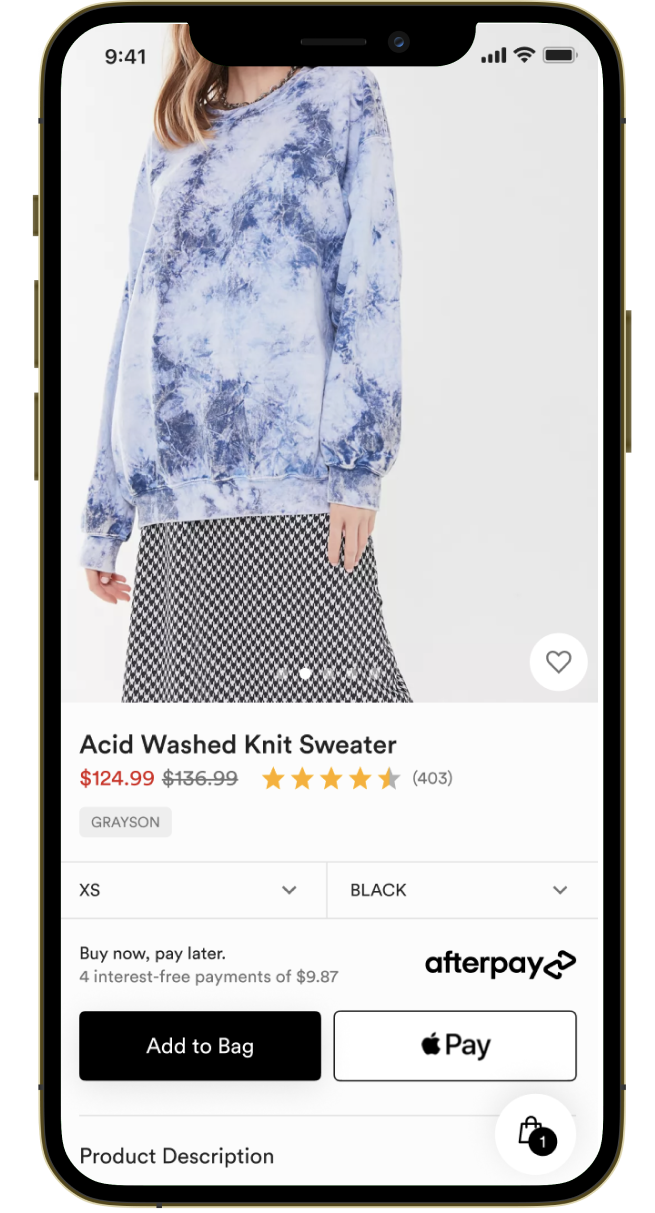 Recover Abandoned Checkout
Using the 'Recover Abandoned Checkout' setting will enable an in-app message for the customers that fail to complete this flow. During their next app session, a banner will populate prompting the user to finish their checkout.
Recover Abandoned Cart
If you choose to turn on 'Recover Abandoned Cart' this will enable an in-app message for the customers that fail to complete this flow. During their next app session, a banner will populate prompting them to re-engage in completing their checkout before the item sells out. This creates a sense of urgency and can increase conversion.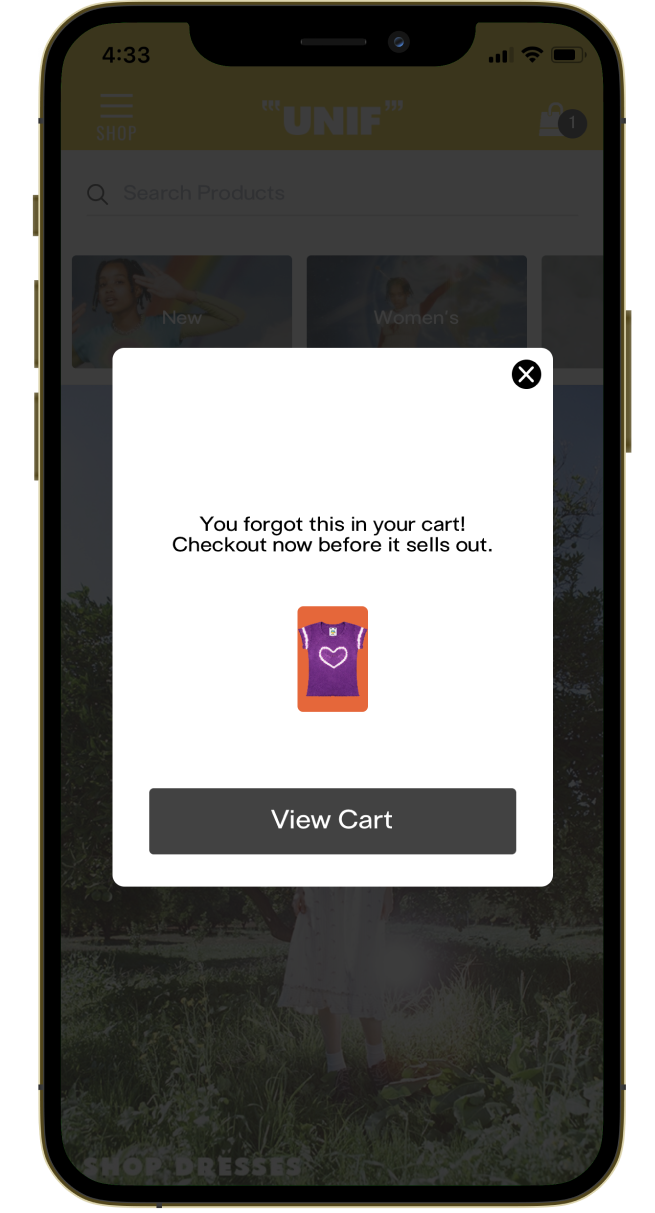 Checkout Notes
Turning on 'Checkout Notes' gives your customers the ability to provide special instructions about how to prepare and deliver their order.

Required Phone Number at Checkout
The customer has the option to enter their phone number to complete checkout.

Gift with Purchase
Boost average order value by incentivizing a free gift with purchase during checkout. To learn more about setting up Gift with Purchase for your app, check out this guide.
Payment Methods
Turn on any of the payment methods you accept to make them easily available during checkout. The current payment methods we accept for an express checkout are:
Apple Pay

Google Pay

Amazon Pay

PayPal
Important Note: Apple and Google pay will only display on their related devices.
Payment Installment Options
Enable the payment installment option you offer to customers to make payment installments on purchases. The current payment installment options we accept for a seamless checkout include:
Important Note: At this time, you can only display one option for customers to use payment installments in the native checkout. If you offer multiple payment installment options, web checkout will give you the ability to show all options during the checkout experience.
Considerations
If you require an account at checkout within your 'App Settings' you will need to have accounts enabled in your Shopify store as well. To enable account creation within your store, check out this Shopify guide.
More Questions
Have more questions on your checkout settings? We're happy to help, please reach out to us through support LiveChat in your Tapcart dashboard or email us at help@tapcart.co!