Completing your Enrollment in the Google Play Developer Program
To host an app in the Google Play Store, you will need to create a Google Play developer account.
In this lesson:
Learn how to register for a Google Play Developer account

Invite Tapcart to your account, on created
Important Note: There is a one-time $25 enrollment fee and you will need to sign up with a Gmail account and set up 2-Step Verification.
If you do not have a Gmail account, you can create a free one here
To set up Google's 2-Step Verification, please refer to this guide
Once you have those steps completed, you can follow the instructions below on how to complete your enrollment.
How to Register for a Google Play Developer account
Step 1
Navigate to, https://play.google.com/console/signup
Step 2
Confirm you are logged into the correct Gmail account you would like to have your Google Play account associated with, please look at the top left corner under 'Google Play Console'.
Step 3
Choose to enroll as an 'Organization or Business'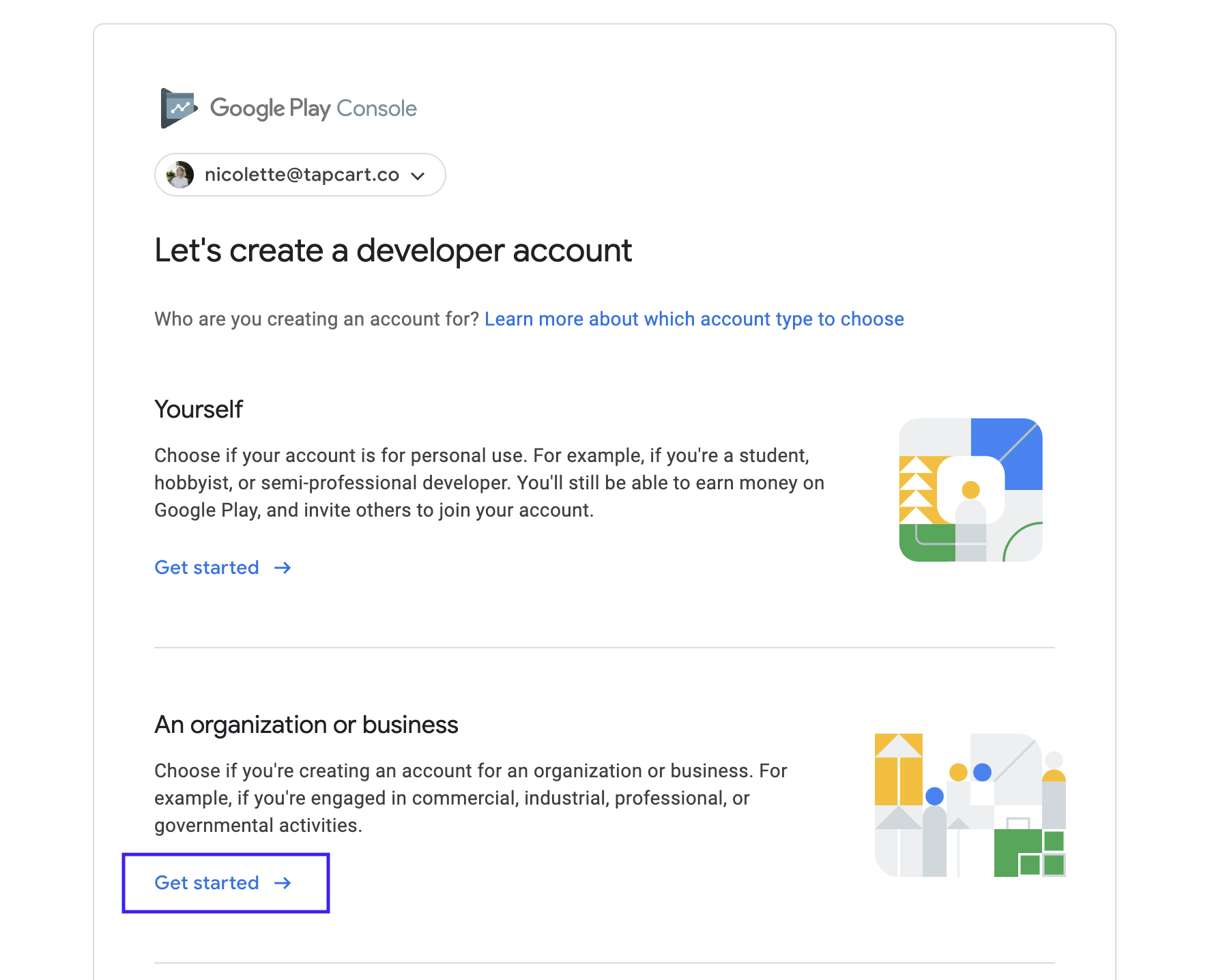 Step 4
To start the enrollment, you will need to fill in your organization's information, as shown in the screen shot below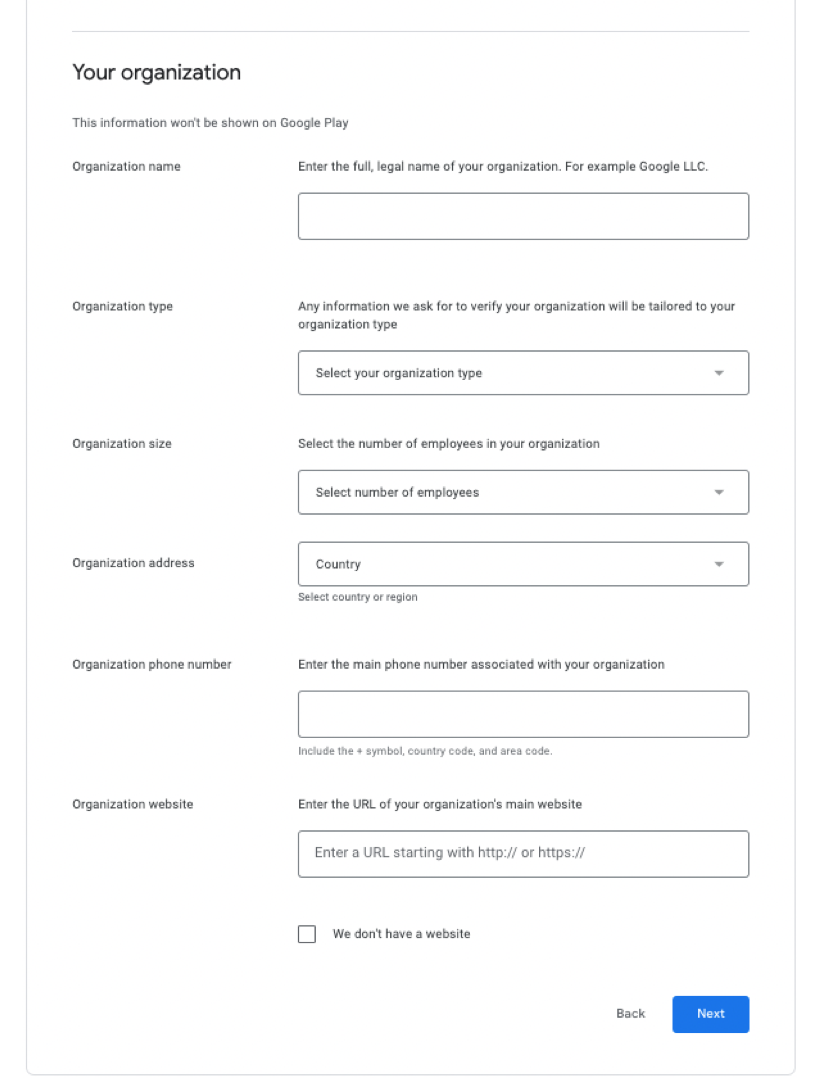 Step 5
Next, complete the 'About you' section explaining why you are registering for a Google Play Developer account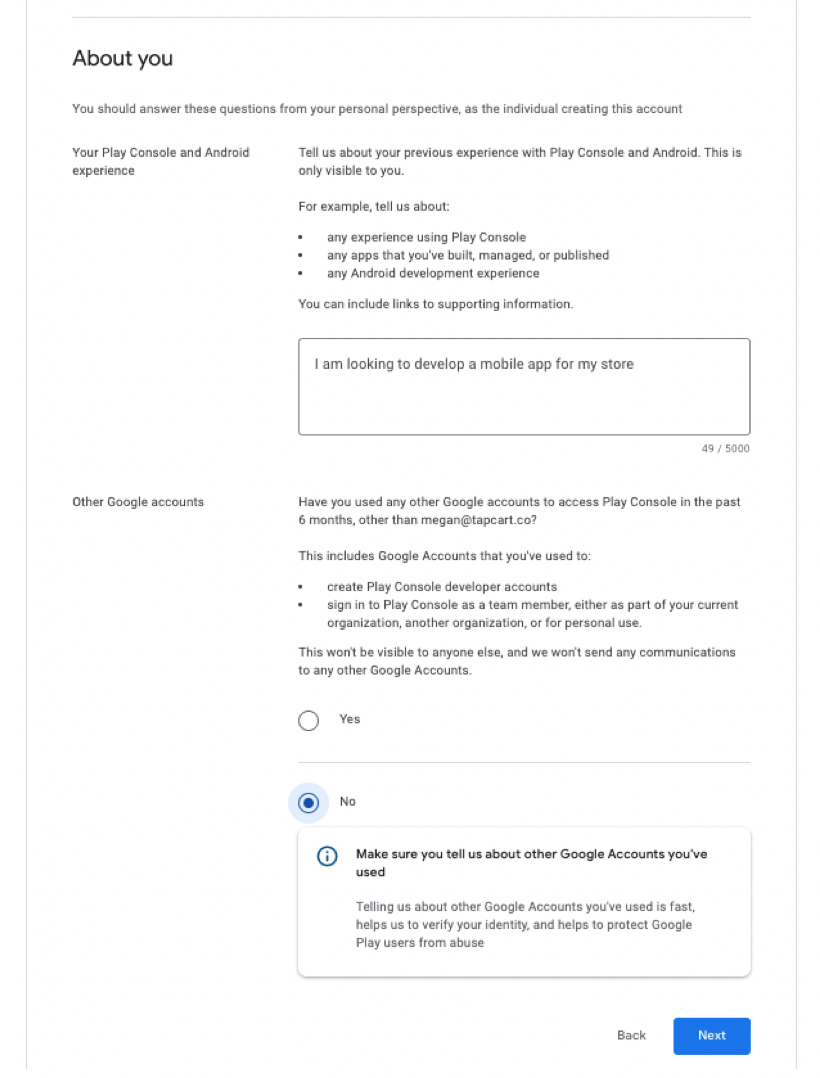 Step 6
Complete the 'Apps' section:
List the number of apps you plan to create

Answer 'No' for earning money on Google Play

We do not support paid apps

For 'App Categories' select 'None of the Above'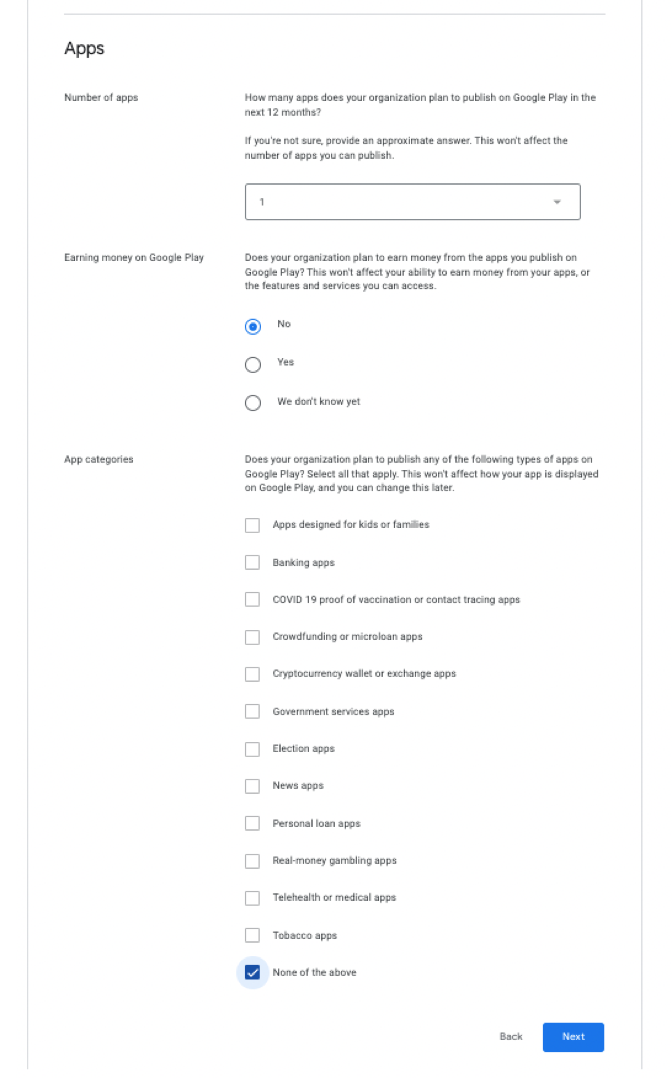 Step 7
Finally, check and agree to the terms then select 'Create an account and pay' to add your payment information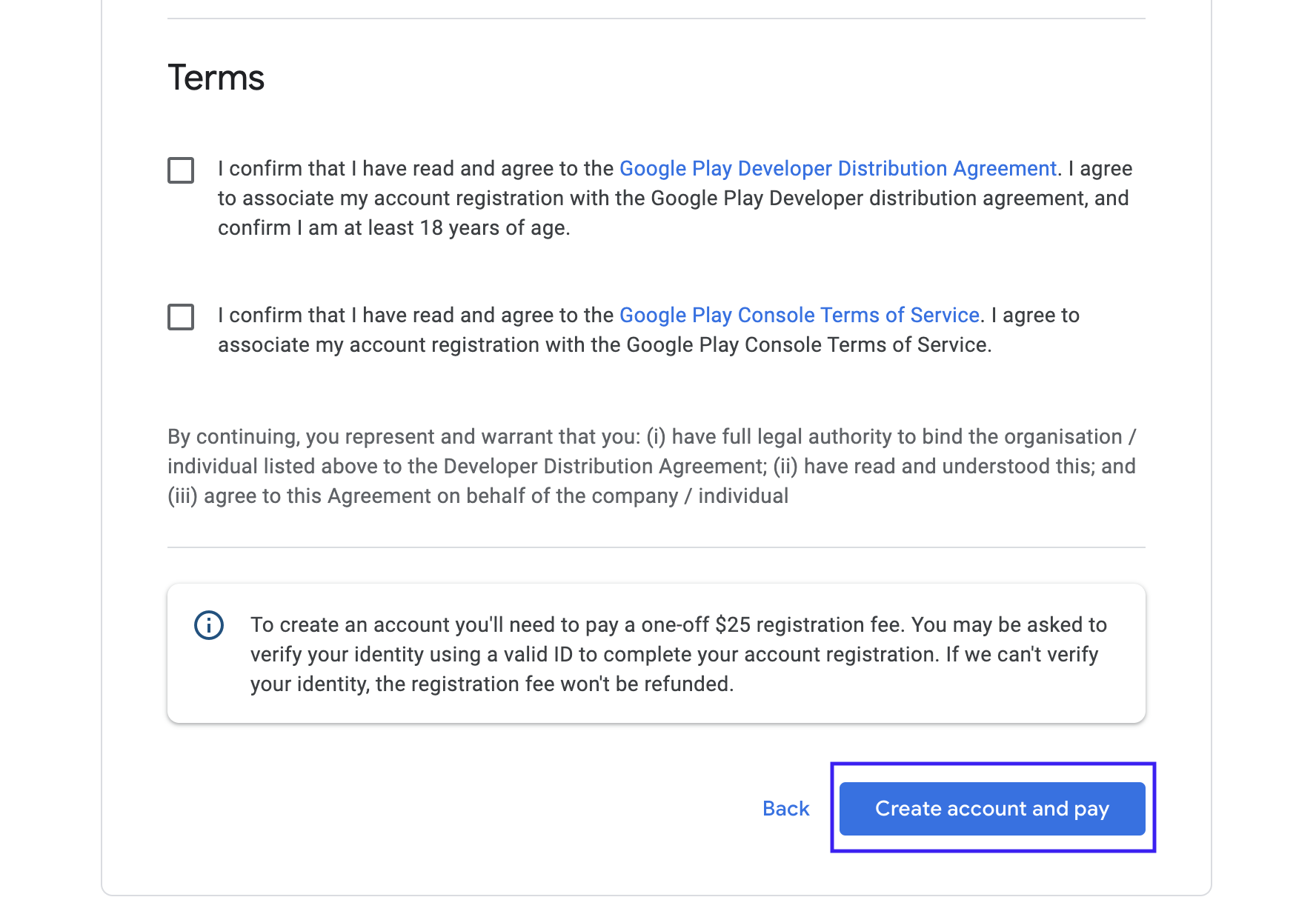 Invite Tapcart to your Google Play Developer Account
Steps
Once your account is created you can navigate to the Google Play Console and select 'Users and Permissions' on the left-hand side

Click 'Invite new users' and add

team@tapcart.co

with 'Admin' privileges

Tap 'Invite User' to complete the invitation process
Important Note: If Google Play is unable to verify your ID with the initial business information entered, you will need to submit additional information to complete the verification process. You will see a banner upon accessing Google Play Console with a link to complete the necessary steps.

Next Steps
Your Implementation Specialist will contact you shortly after your invitation has been received.
More Questions
To learn more about Tapcart, visit Tapcart Academy to become a mobile app expert!
If you have additional questions on completing your Google Play Developer enrollment, we're happy to help! Please reach out to your Implementation Specialist or you can email us at help@tapcart.co.