Multi-currency utilizes Shopify Payments' multiple currencies to allow merchants to sell their products in the local currencies of their consumers.
Important Notes:
Your store is required to use Shopify Payments to support multi-currency within your Online Store and the Tapcart Sales Channel.

If you are looking to use Shopify Markets for Multi-currency, follow this guide.

Why Multi-Currency?
If your online store has international traffic or you have a strong international presence, you can increase conversion rates by offering multi-currency options.
How to Connect this Feature?
Within the Shopify Dashboard, you must first select which currencies you wish to sell by following the steps below.
Steps
Navigate to 'Settings' in Shopify and open 'Payments'

In the Shopify Payments section, click 'Manage'

Then from the Countries/Regions section, click 'Add country/region'

Select the country or region you want to support from the list provided and 'Add country/region'

Once you are completed with the setup in Shopify, navigate to Tapcart

Navigate to the 'Settings' tab in your dashboard

Go to the 'Store Settings' section and enable 'Allow Multi-Currency'
How Does the Customer Interact with Multi-Currency?
Once multiple currencies are enabled on both Shopify and Tapcart, your customers will be able to choose which currency they want to shop in from the left-hand menu of the mobile app.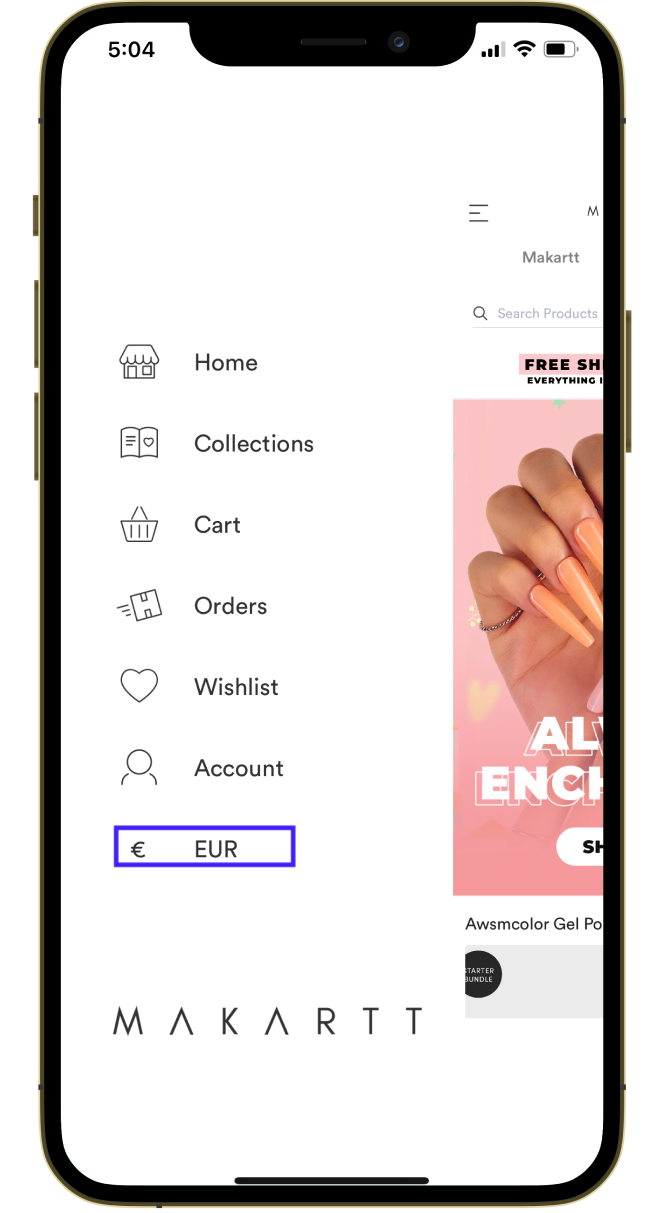 More Questions
To learn more about Tapcart, visit Tapcart Academy to become a mobile app expert!
If you have additional questions about setting up multi-currency, we're happy to help! Please reach out to us through LiveChat in your Tapcart Dashboard or email us at help@tapcart.co!