The Menu Sidebar (also called hamburger menu) helps customers navigate your app and find exactly what they're looking for. This is also where you can add extra features making it your brand's mobile content hub.
The Menu Sidebar's default sections include:
Home
Collections (link to multi-level menu collections)
My Bag
Cart View
Account

Mobile Wishlist

Notification Center

Orders
Webpages
You can also add extra menu items that link to content outside of the app. For example, you can add videos, music, shows, blogs, and more to create a versatile and comprehensive brand experience in the app.
How to Customize the Menu Sidebar
To customize the Menu Sidebar, go to the Design tab in the Tapcart Dashboard and switch to the Menu toggle in the app display.

Here, you can edit the section titles, icons, and the menu background image.
Add Menu Item
To add a menu item, click the + ADD MENU ITEM.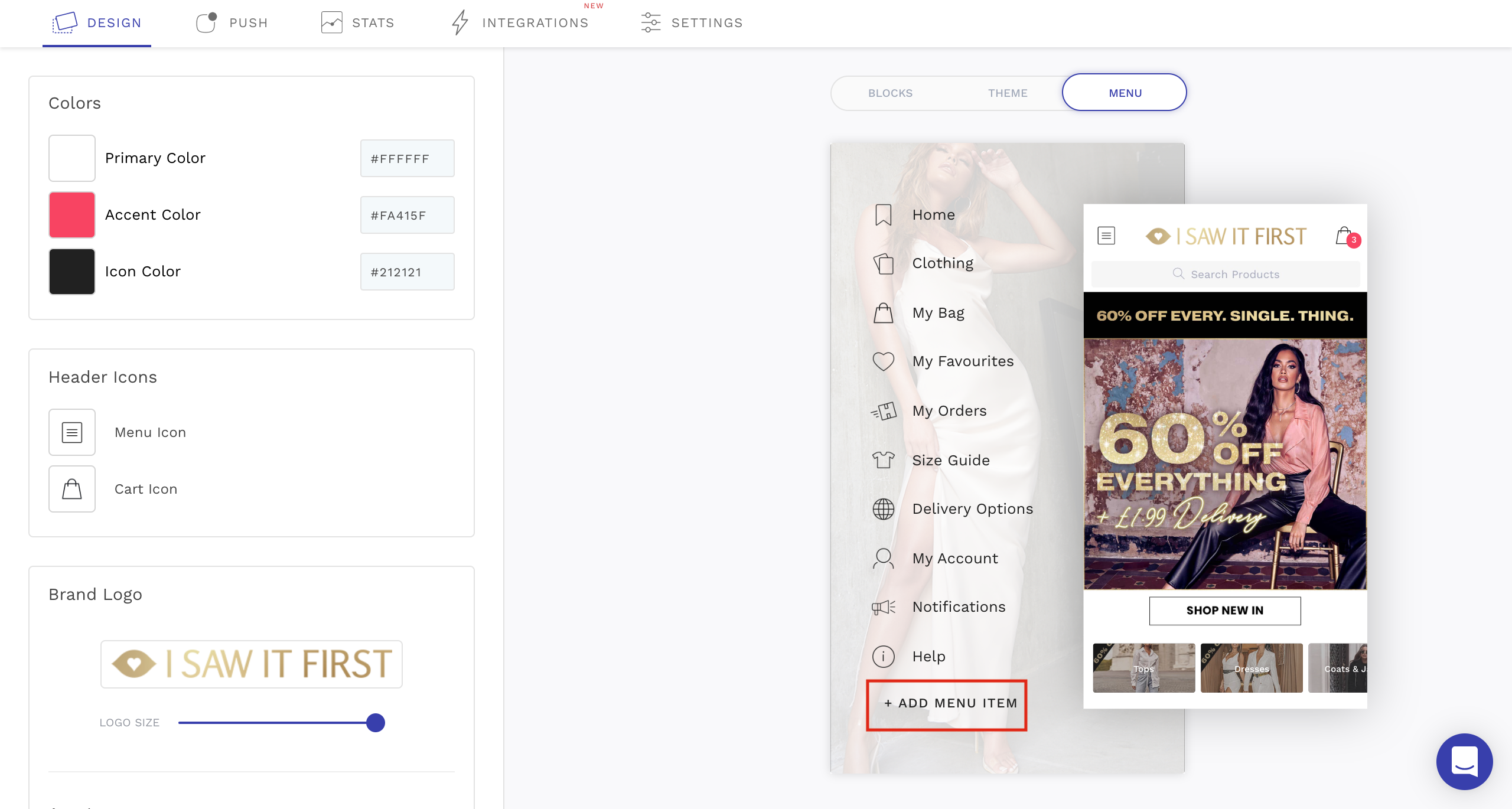 Edit Menu Item
To fill out the menu title, select an icon and select the destination. Save the menu item to immediately publish it.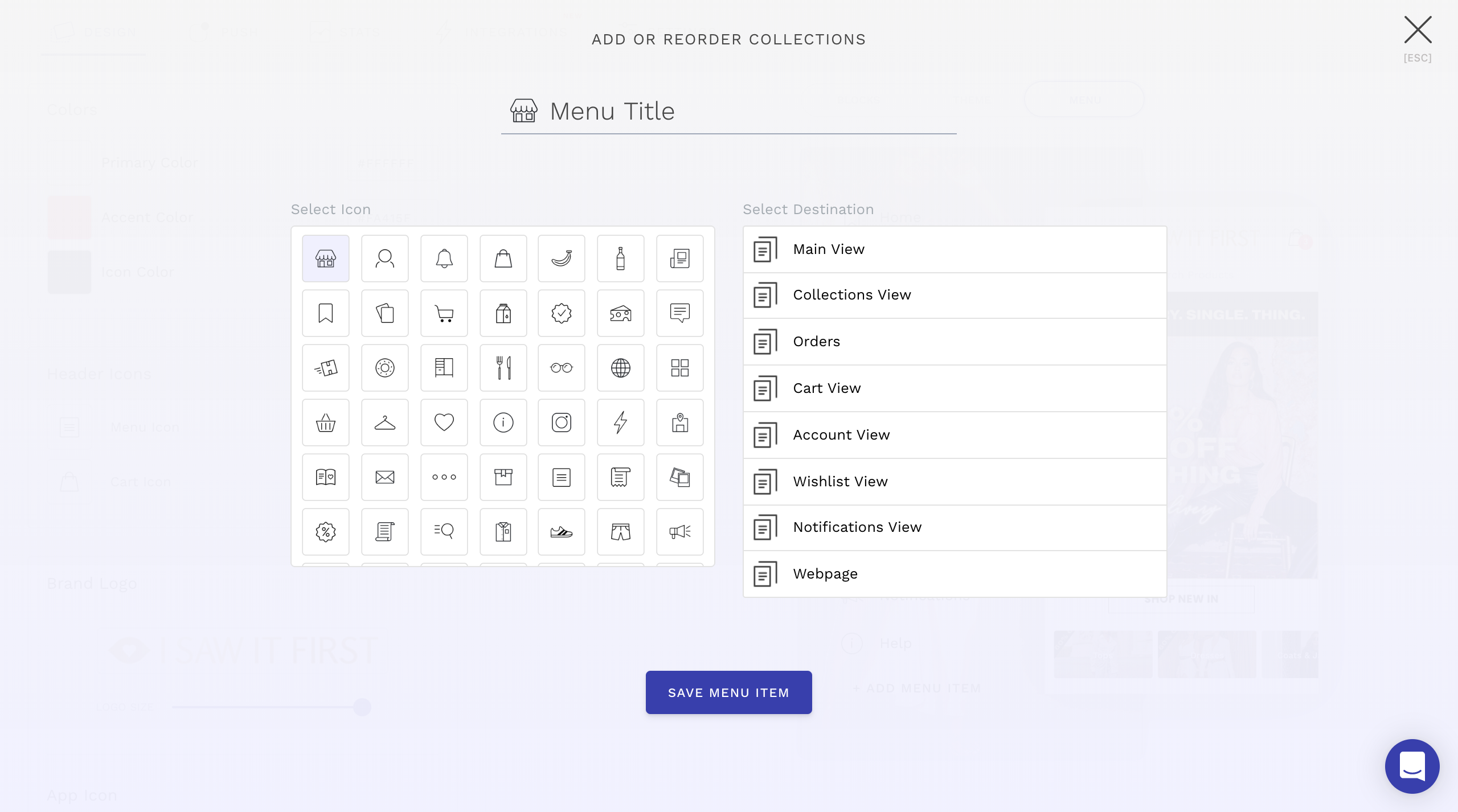 Upload a Menu Background Image
To edit the Menu Background, there is an option at the bottom of the left-hand options. Simply upload an image to make your Menu Sidebar fully branded.
We recommend an image size of 1125 x 2436 pixels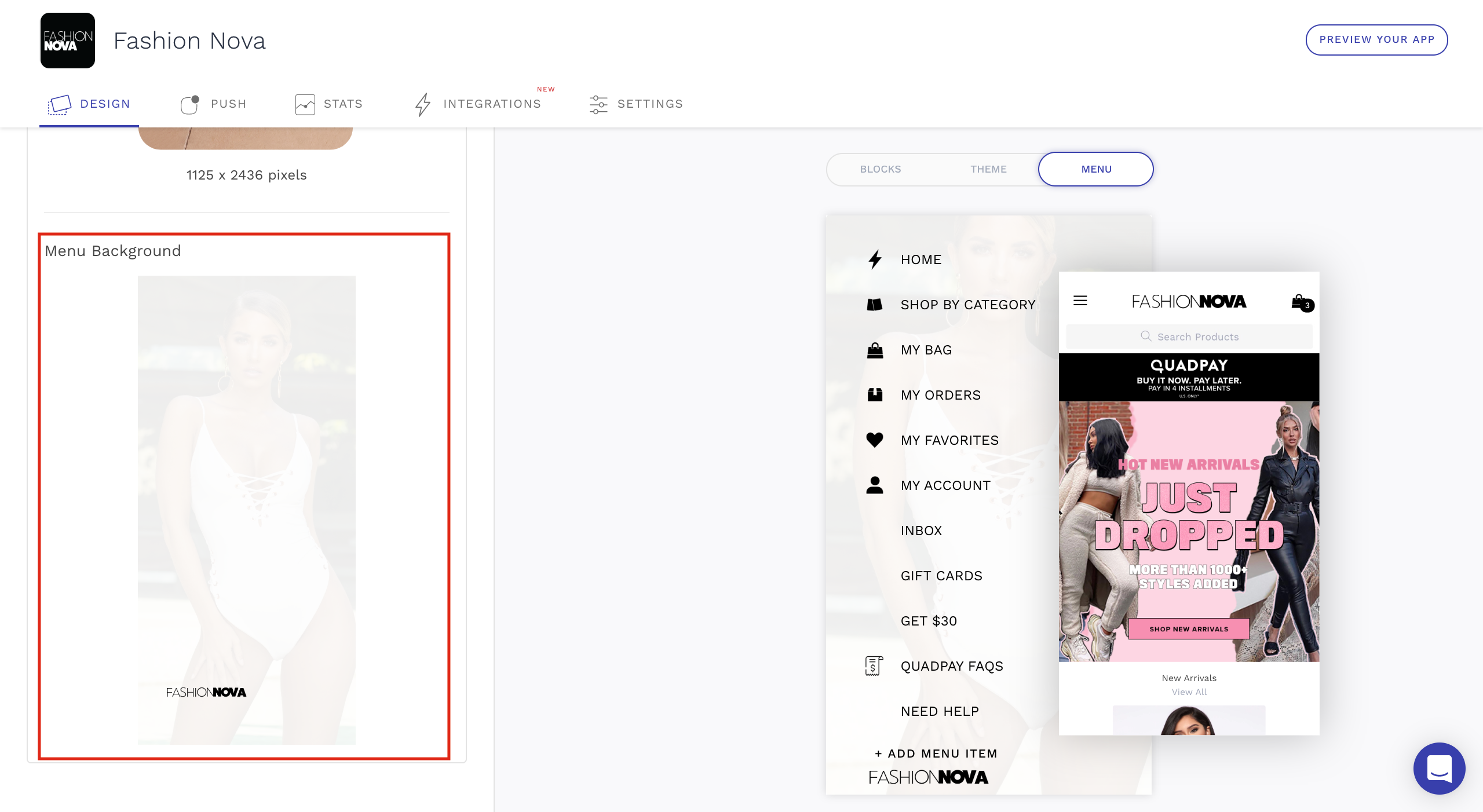 Link to a Webpage
All of the menu items, except for webpage, link to native functional items in the app.
If you want to link to external content such as blog posts or social channels, you can add the URL to the Webpage option.