Showcase Products & Content Unique to your Brand
Tapcart Blocks is a drag-and-drop editor that allows you to customize your app with a variety of sections.
In this lesson:
Learn how each block offers a different user experience for your customers to engage with your app.
Search Bar
Shoppers can use the Search Bar to quickly access any product in your store.
Product Grid
Highlight products in a specific collection with the Product Grid block. Display up to 8 products in a two-column, grid layout.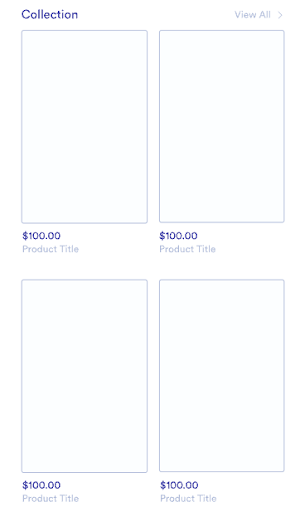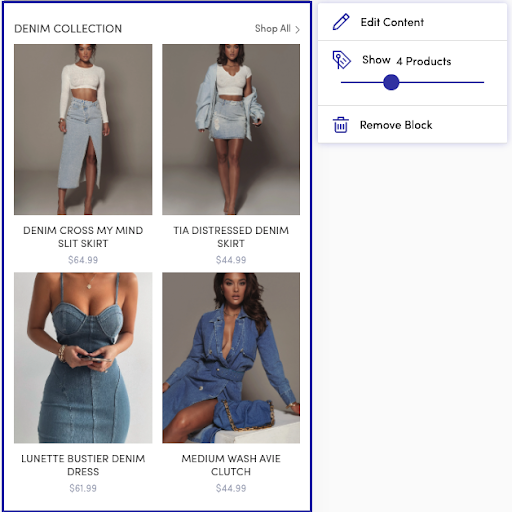 Product Carousel
Utilizing the Product Carousel, your customers can easily swipe through products in a collection. Display up to 12 products in this block.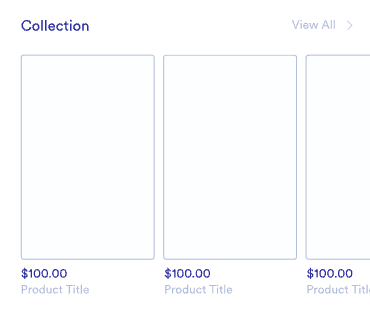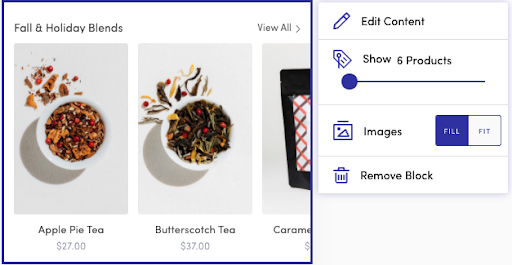 Collections Slider
Feature up to five collections with images in the Collections Slider block. By default, there is an overlay with the collection name. To change the featured collection image, check out this guide on how to update your collection images here!

Thin Collection Carousel
Utilizing the Thin Collection Carousel block, you can feature up to eight collections! Similar to the Collections Slider, there is a default overlay with the collection name. To update the featured collection image, check out this guide!

Swipeable Cards
Feature a highlighted collection with the Swipeable Cards block that can be swiped in a fun and engaging way! You can feature up to twenty products in this block.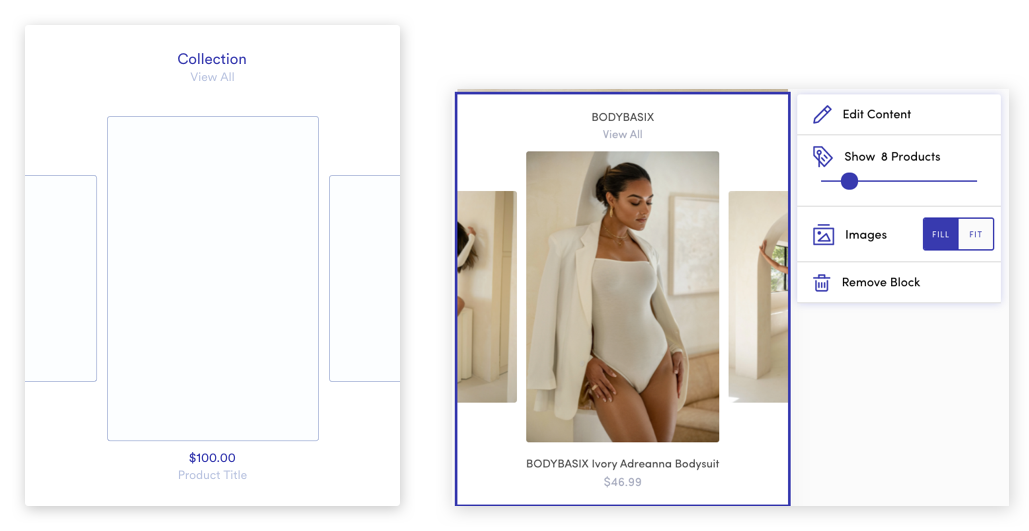 Custom Image Block
Upload a custom image or banner using the Custom Image Block. You can link this block to a product, collection, web page, or keep it as a static image for brand announcements or promos! Web pages will open inside the app for a seamless user experience.

Video Block
Create a more dynamic experience in-app by using the Video Block! Use this block to highlight a product or lookbook sneak peek. We recommend square videos under 10MB's for optimized load times when using LTE/device data.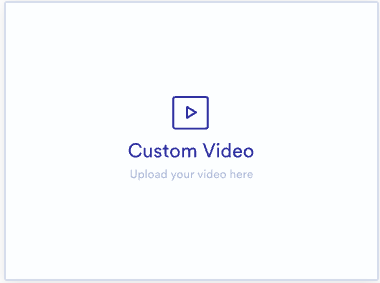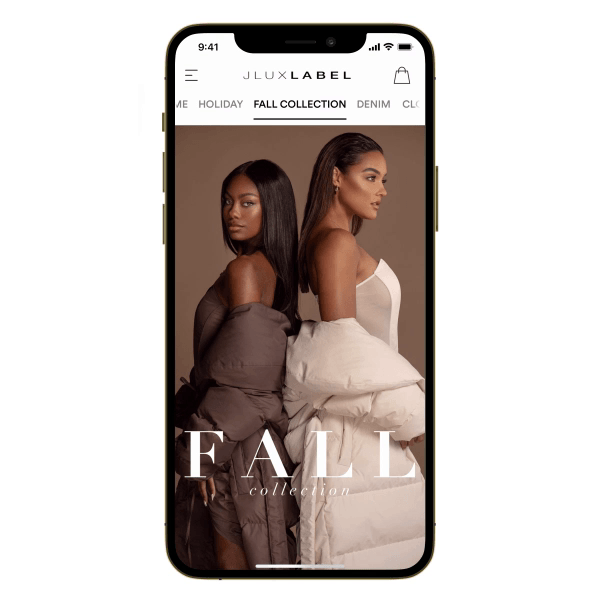 Countdown Block
Incentivize users to act quickly with the Countdown Block! This animated countdown clock creates a sense of urgency for your customers and can increase conversion. Popular use cases include a flash sale promotion, new collection drops, limited edition app exclusives, seasonal campaigns, and more!

Recently Viewed Block
Create a user-specific experience by utilizing the Recently Viewed Block. This block allows users to see the last twelve products they have viewed. Please note, this block will refresh at the beginning of the user's next app session.
Shoppable Instagram Block (Foursixty)
Bring your Instagram feed to your app for a holistic brand experience! Using the Foursixty integration, you can implement the Shoppable Instagram Block, giving your customers the ability to shop directly from your Instagram feed within the app! Drive sales while creating a more dynamic, on-brand, and effortlessly up-to-date experience.

Product Recommendation Block (Nosto)
Recommend products to your customers based on their shopping behavior in real-time with the Nosto integration! This will increase customer engagement, remove barriers to purchase and increase bottom-line sales.

Important Note: This feature is available for Tapcart Enterprise only.
Considerations
While creating your in-app design with blocks, you can refer to this article here for all dimensions and this article for mobile app design inspiration.
The number of blocks you can add to your page depends on your Tapcart Plan.
Tapcart Core has access to 15 blocks

Tapcart Ultimate and Enterprise have access to unlimited blocks
For more information on plans, check out our pricing page. If you are interested in exploring the benefits of our plans, please book a demo with our Brand Experience team!
More Questions
To learn more about Tapcart, visit Tapcart Academy to become a mobile app expert!
Have more questions on using blocks, we're happy to help! Please reach out to a Tapcart Team member through our LiveChat in your dashboard or you can email us at help@tapcart.co.