Under your 'App Settings,' you can modify all the settings in your app to fit your store's needs.
In this lesson:
We'll walk through all the features you can leverage to further customize your mobile app.
Display Sold Out Products
Toggling on this option will show out-of-stock products in your app!
Considerations for this setting:
This functionality is only supported when users search for products in the app.

Tapcart can not automatically remove out-of-stock products from being visible in the app unless they are unpublished from the Tapcart sales channel in your Shopify dashboard.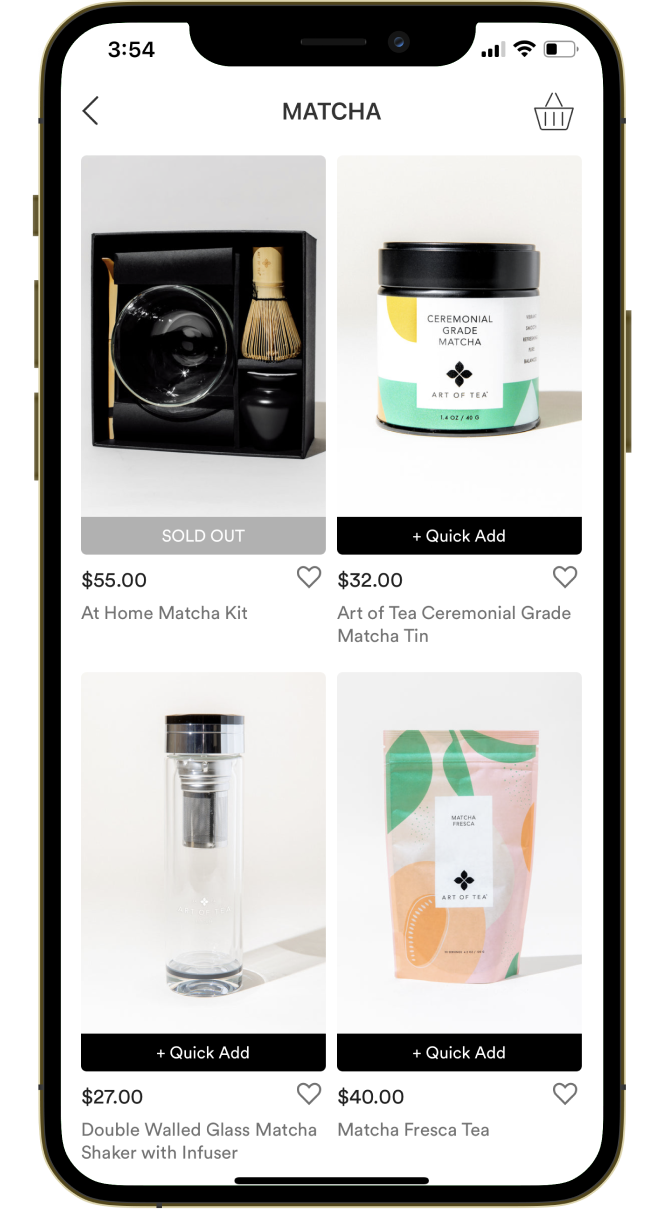 Quick Add Products
Create a seamless experience for customers by turning on the 'Quick Add Products' feature. This setting will allow customers to add products to their cart from any collection view.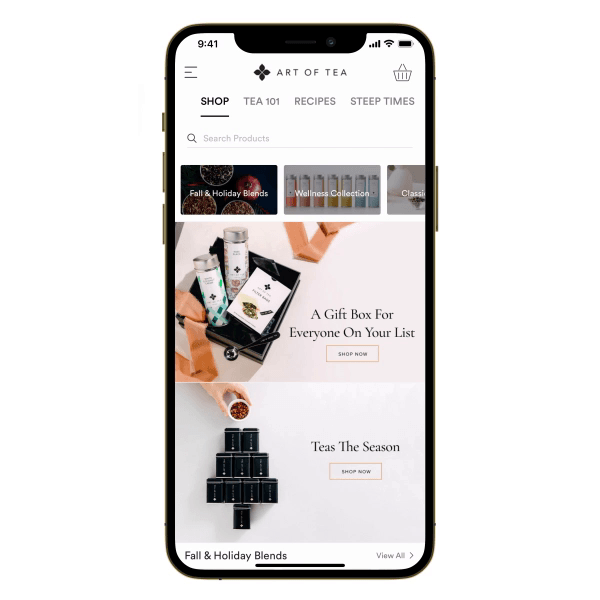 Allow Discounts Codes
Allow customers to enter discount codes before checking out. Pro-tip, providing in-app exclusive discounts are a great way to drive traffic to the mobile app!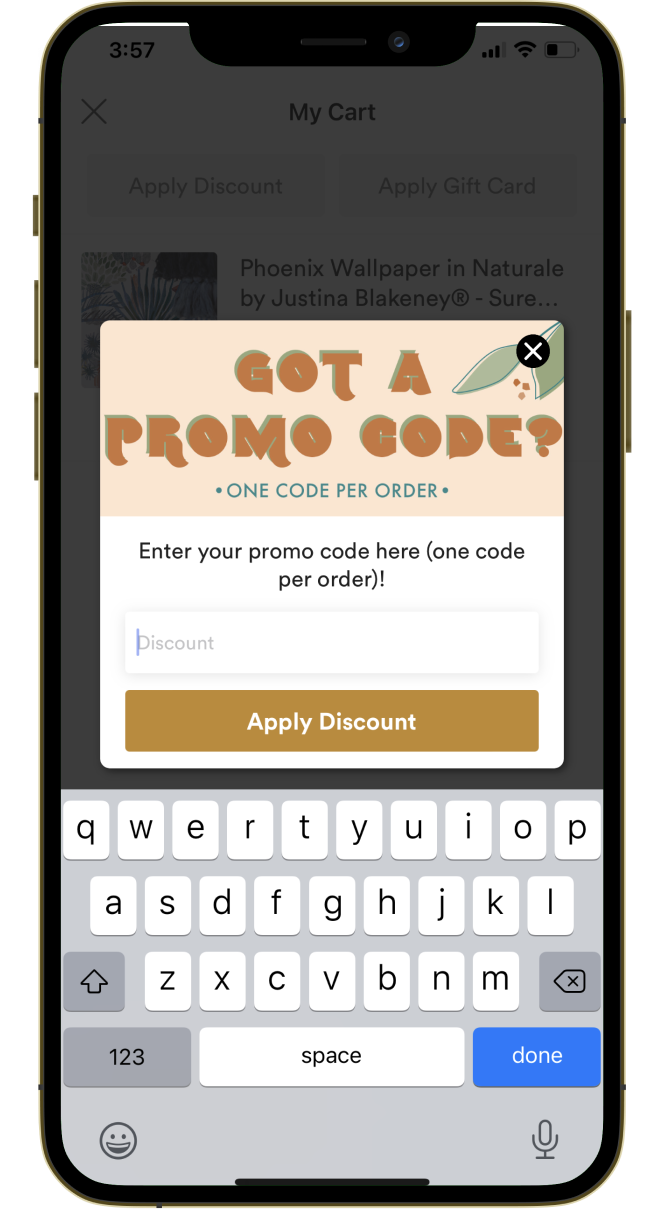 Allow Gift Cards
Allow customers to enter gift cards before checking out. Merchants can add a small note in place of "enter gift card" and update the image to match their brand.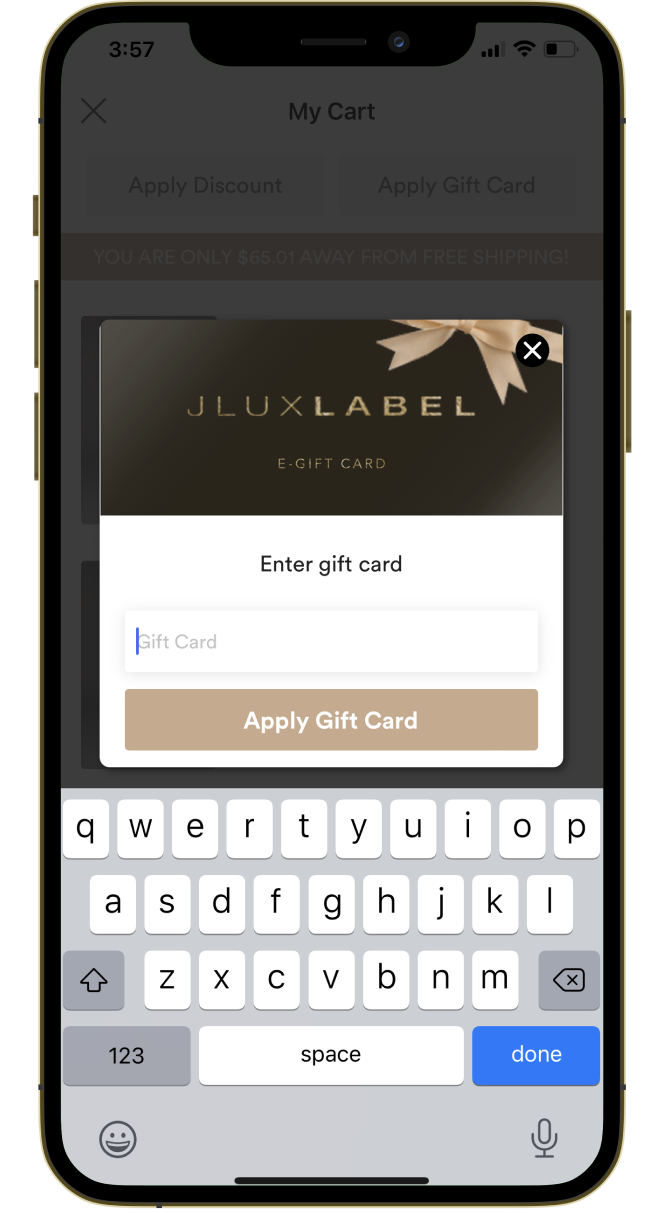 Allow Multi-Currency
Allow customers to shop in their local currency. Please note, this needs to match the settings on your Shopify dashboard. For more information on updating this in your Shopify dashboard, please see this link.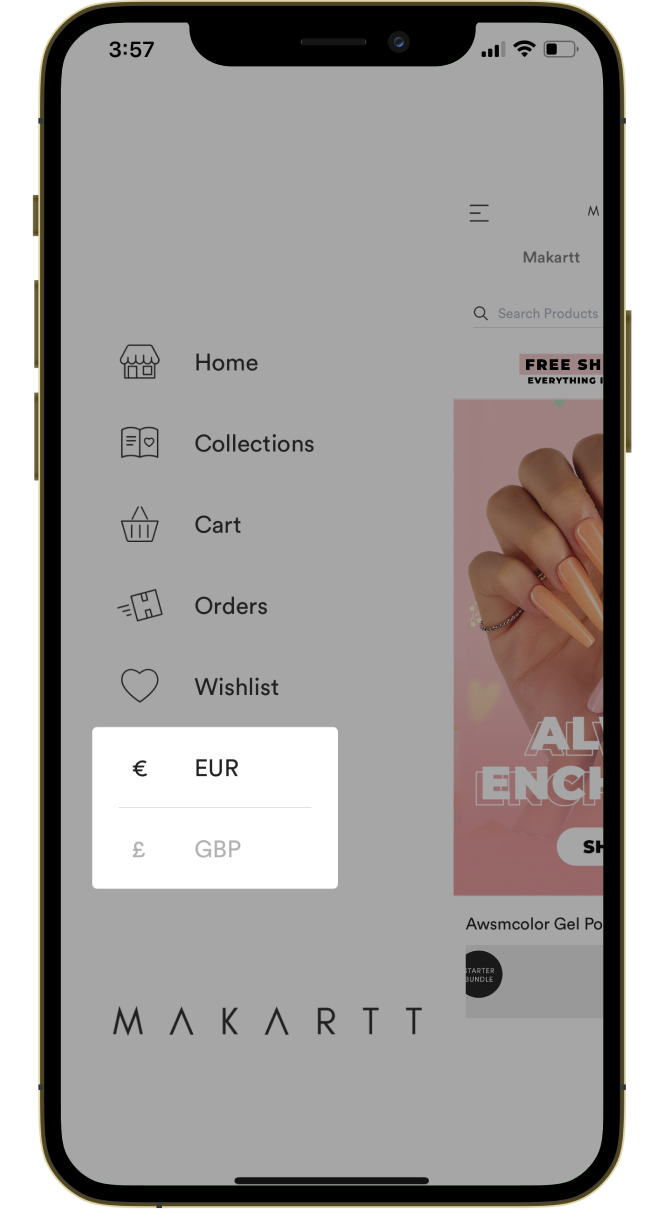 Push Notification Opt-in Prompt
Customize the text box that prompts customers to opt into push notifications. As a best practice, we recommend using FOMO messaging here to drive your push subscribers.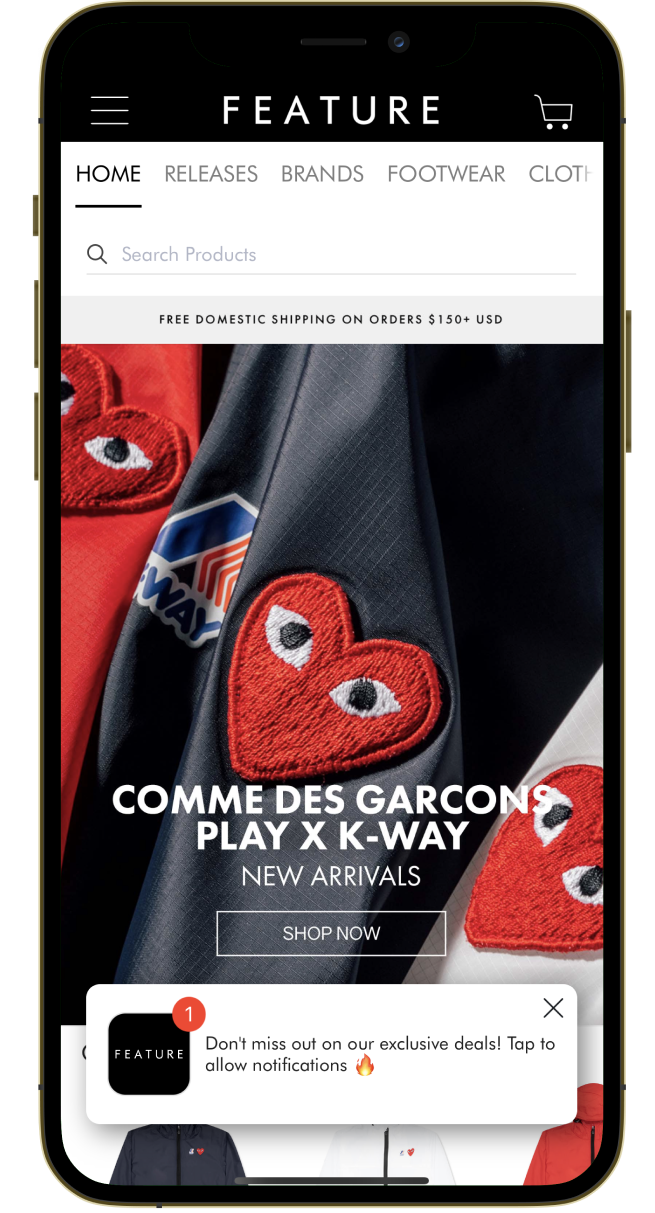 Push Notification Opt-in Re-engagement
If a user declines to opt-in to your push notifications upon downloading, you can turn on the push notification re-engagement feature. This will automatically re-engage users who deny push notification access every 45 days.
Considerations
If you require an account at checkout within your 'App Settings' you will need to have accounts enabled in your Shopify store as well. To enable account creation within your store, check out this Shopify guide.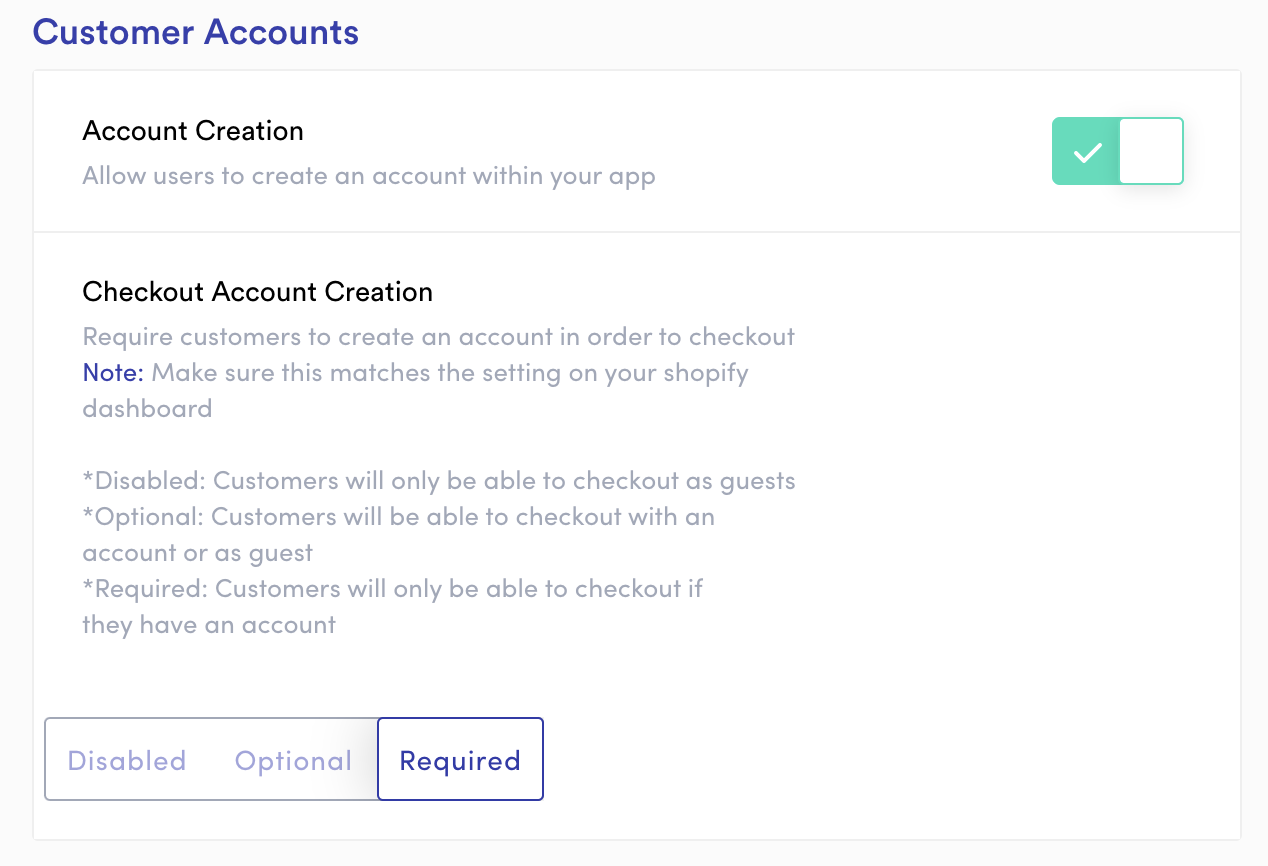 More Questions
To learn more about Tapcart, visit Tapcart Academy to become a mobile app expert!
If you have additional questions on the current languages we support, we're happy to help! Please reach out to a Tapcart Team member through our LiveChat in your dashboard or you can email us at help@tapcart.co.