The push notification center is where your customers can view previous messages you have sent, such as discount codes, limited-time collections, and new products! Adding your notification center to your menu is a great way to incentivize push notification opt-in and keep your brand advocates updated on anything they may have missed. In this article, we will review how to enable this feature!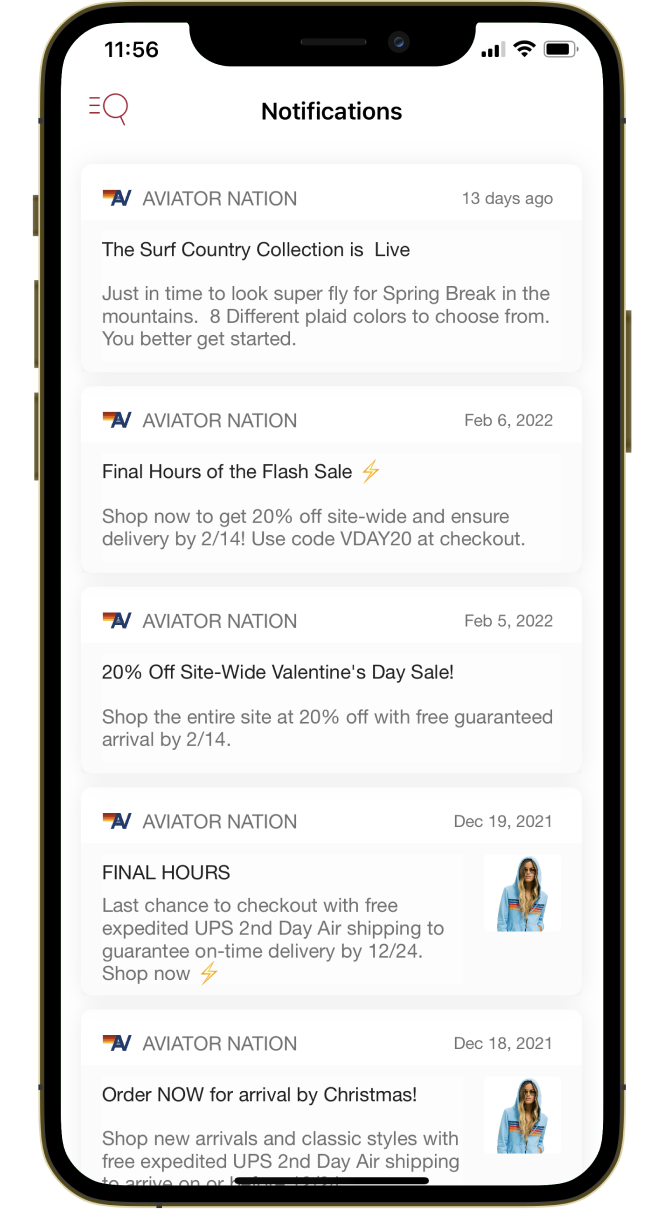 Steps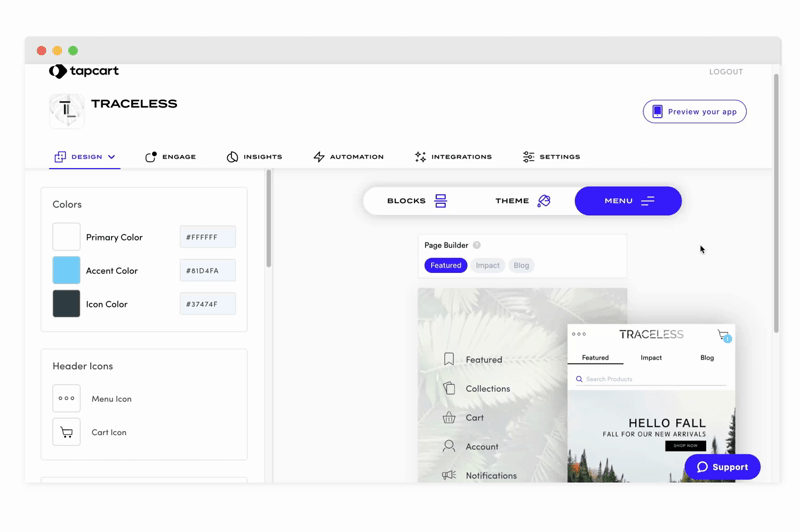 Navigate to the Tapcart Dashboard

Under 'App Design', click into 'Menu'

Select '+ Add Menu Item'

Enter the title, 'Notifications'

Select any icon, we recommend the megaphone icon

The destination will be 'Notifications View'

Click 'Save Menu Item' to complete the update!
More Questions
To learn more about Tapcart, visit Tapcart Academy to become a mobile app expert!
If you have additional questions regarding the push notifications, we're happy to help! Please reach out to us through LiveChat in your dashboard or email us at help@tapcart.co!