Access TestFlight on your iOS Device while your App Awaits Launch!
TestFlight makes it easy to invite users to test your apps and collect valuable feedback before releasing your app on the App Store. Allowing you to test the user experience, while empowering your invited team to keep track of new updates, Tapcart releases, and preview new icon/launch screens before going live. Please note, before you can add a user to TestFlight, they will need access to your Apple account via App Store Connect. In this article, we will review the whole process of utilizing TestFlight.
To download TestFlight, you can use this link: https://apps.apple.com/us/app/testflight/id899247664
Alternatively, you can visit your iOS App Store and search for "TestFlight".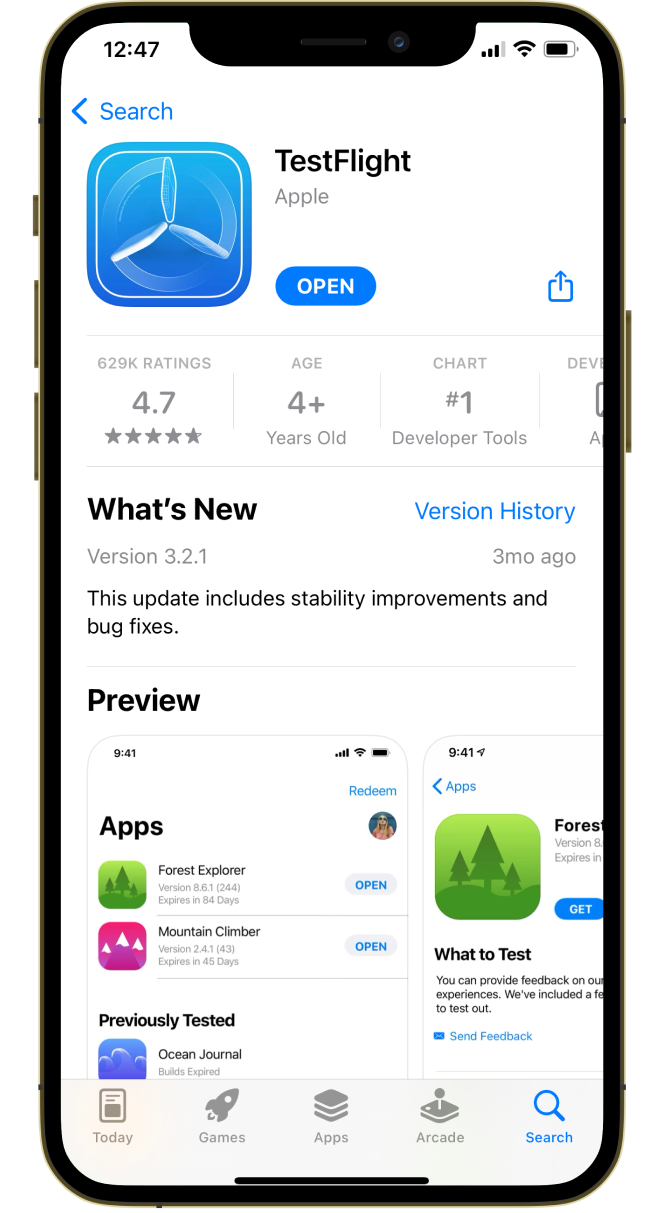 Adding a user to App Store Connect

Steps
Go to

App Store Connect

Select 'Users and Access'

Find the '+' symbol within 'Users and Access' to add a new user

Input the new user's information, permissions levels, then tap 'Invite'
Inviting a user to TestFlight

Steps
Navigate to

App Store Connect

Click 'My Apps'

Within 'My Apps' select the app you're testing

From the top menu bar, click on 'TestFlight'

Select the blue '+' next to 'Internal Testing'

Here you can enter the group name, we typically create this for you but if it's not listed you will name the group 'App Store Connect Users'

Once the name is entered, select 'Create' to save the group

Now you can click on the blue '+' button next to 'Testers', find and select the user(s) that you would like to invite to the TestFlight, and select 'Add'

Under your 'Testers' list you can see the invites have been sent
Accepting a TestFlight Invitation
Steps
Navigate to your email and look for an email from TestFlight, prompting you to install the app

In the email, click 'View in TestFlight'
Find the TestFlight redemption code

Open the TestFlight app on your iPhone device, if

you do not have TestFlight on your iPhone device, you can download it from the App Store

here

!

Click on the 'Redeem' button in the top-right corner

Enter the redemption code from your email

Upon redeeming the app, tap on 'Install' and proceed with testing your app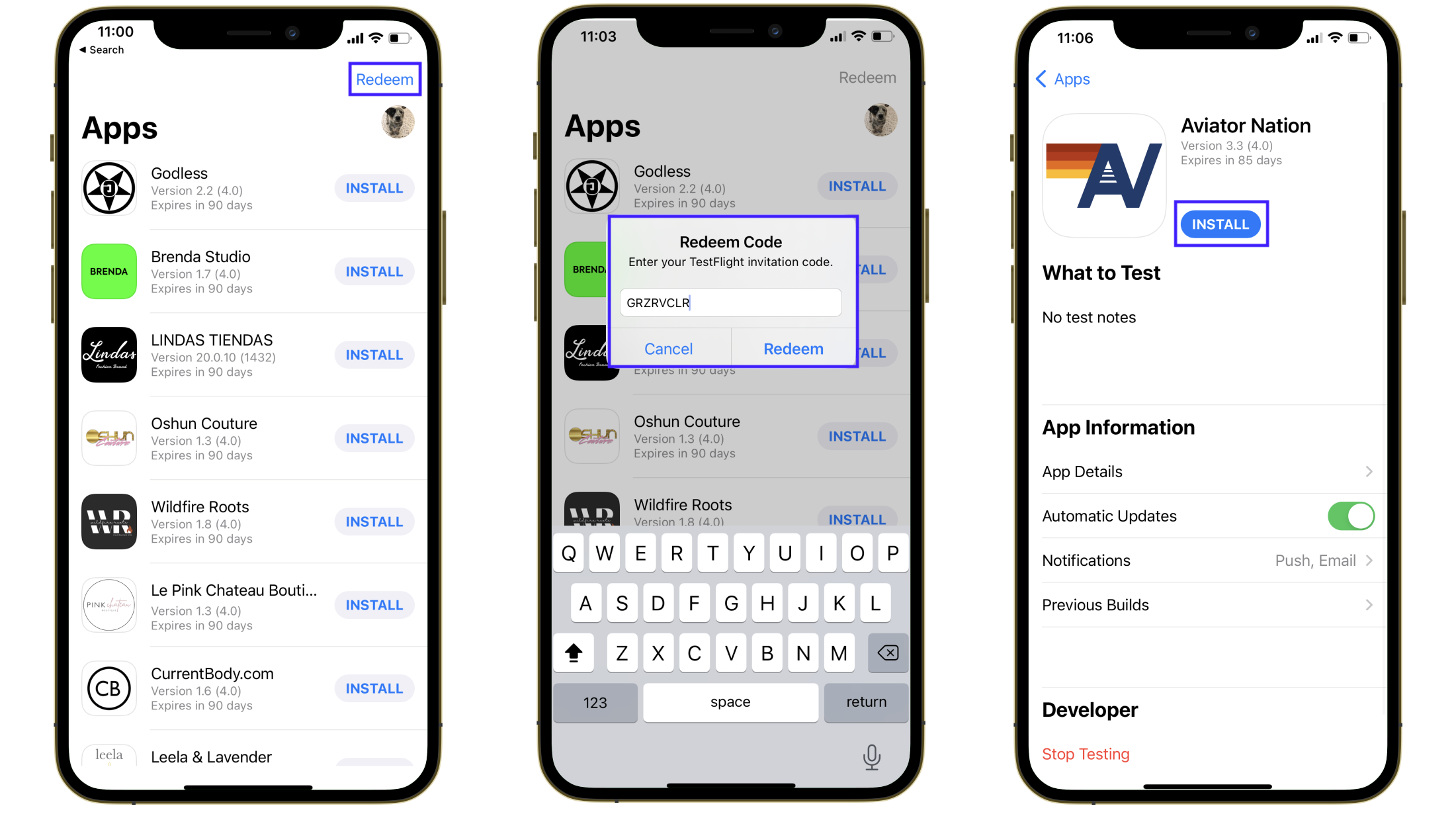 More Questions
To learn more about Tapcart, visit Tapcart Academy to become a mobile app expert!
If you have additional questions, we're happy to help! Please reach out to us through LiveChat on your Tapcart dashboard or email us at help@tapcart.co!