What is ReCharge?
ReCharge Payments is a recurring billing and subscription platform for e-commerce merchants! Transform your one-time products into subscriptions and grow your recurring revenue with this integration.
Why ReCharge + Tapcart?
ReCharge payments can be used to easily launch and manage subscriptions from your mobile app. The customer will be able to see which products are subscription-based for purchase and which products they are subscribed to in order to manage them through the app.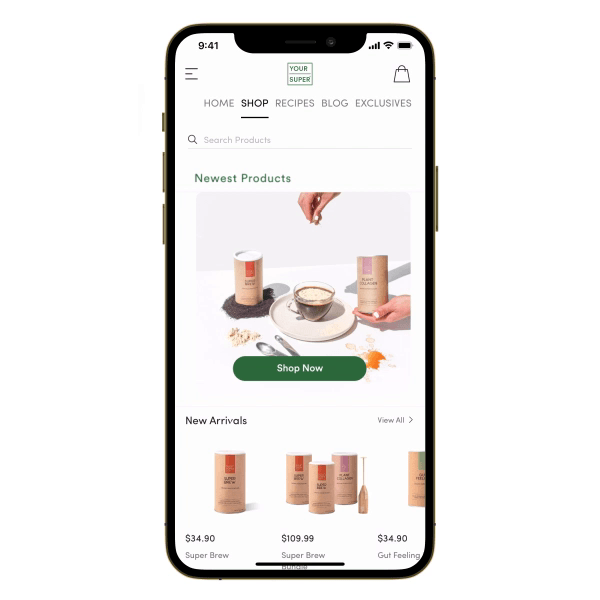 The following features included with this integration are:
Management of all orders from the Shopify dashboard facilitating accounting

Connection to Shopify to eliminate the need to create separate accounts

Secure payments via Stripe, Braintree, Authorize.net

Mixed carts of both one-time and subscription products

Give customers auto-delivery and recurring payment options
Important Note: We currently do not support the new connector with our current ReCharge integration.
How to Connect ReCharge + Tapcart?
Here's how to set up the integration:
The integration is available to all Tapcart customers who also have a ReCharge Pro subscription on the old ReCharge connector.
Once this is confirmed, simply add the API key into the Tapcart dashboard!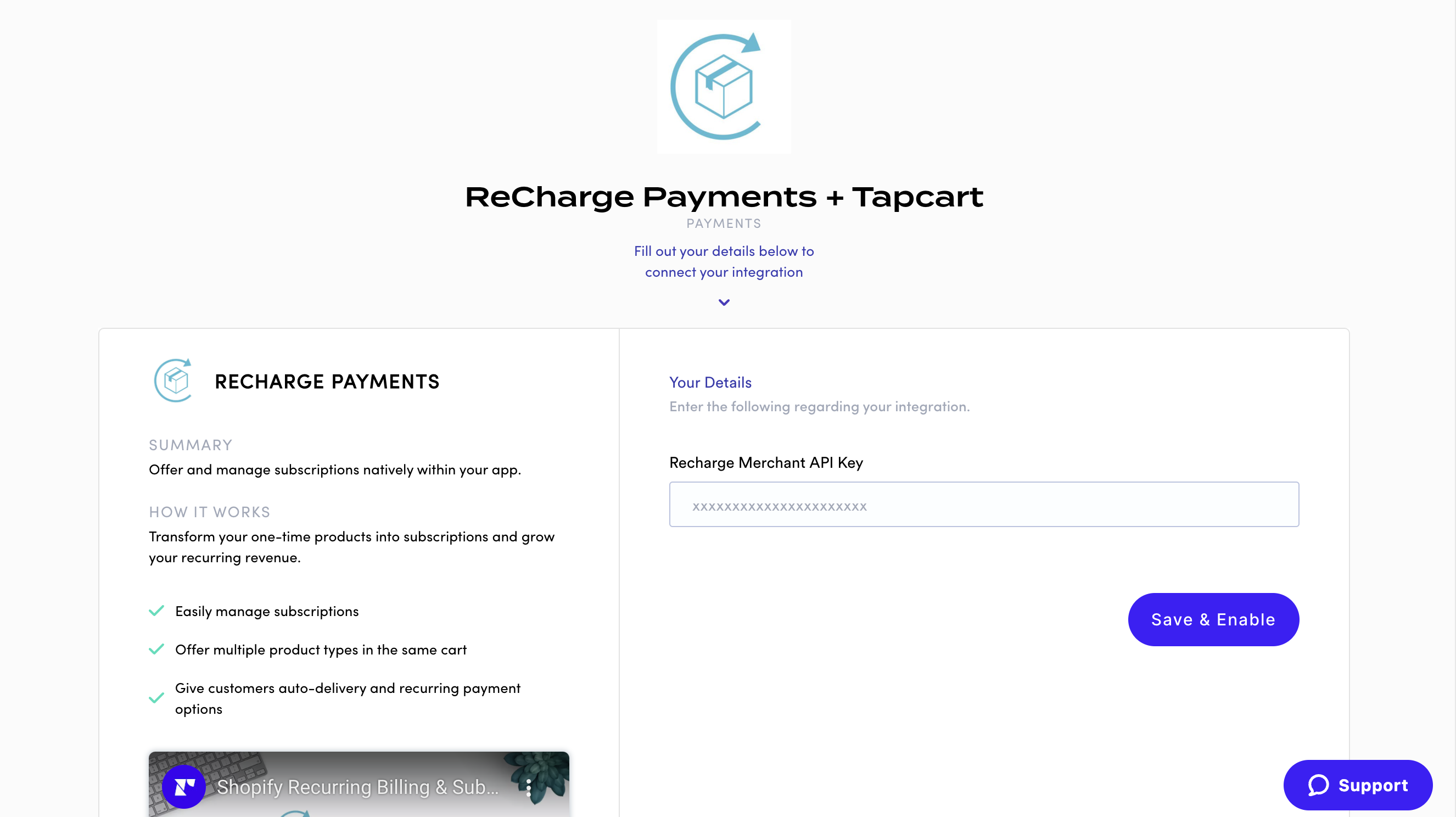 Please ensure your ReCharge integration includes "Read & Write" permissions on the Checkouts(Beta) access scope by completing the following steps.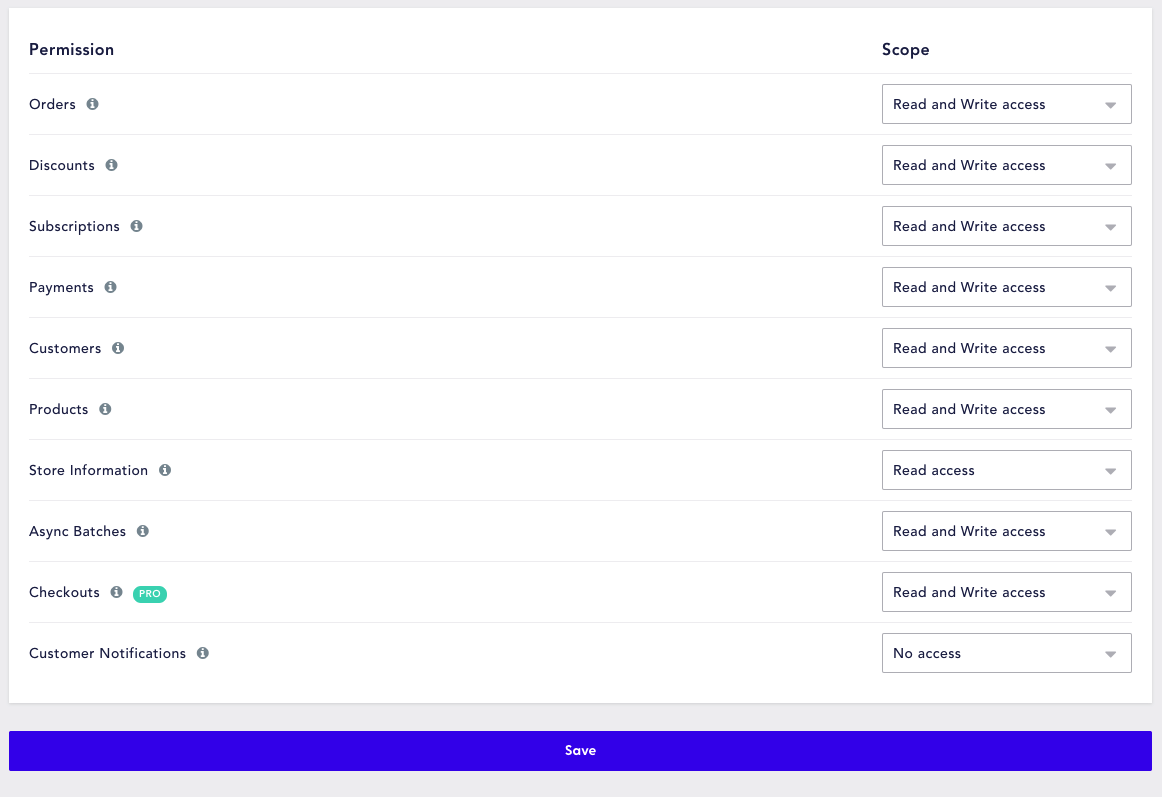 Steps
Navigate to your ReCharge Dashboard

Select 'Integrations' and then 'API Tokens'

Click on 'Tapcart'

From here you can turn on 'Read and Write' access for Checkouts

Select 'Save' and you're all set!
Considerations
ReCharge Payments will work instantly in the app and require no backend installation!
Important Note: ReCharge Payments are available for iOS and Android!
More Questions
If you have additional questions regarding the ReCharge Payments Integration, we're happy to help! You can chat with us through our LiveChat in your Tapcart dashboard or email us at help@tapcart.co!