What is Address Autocomplete?
Powered by Google, address autocomplete is used to provide autocomplete functionality for text-based geographic searches, by returning places such as businesses, addresses, and points of interest as the user types.
Why Address Autocomplete + Tapcart?
Address Autocomplete allows for faster checkouts when integrated within your Tapcart Dashboard by increasing ease of use and optimizing checkout conversions with predictive search behavior.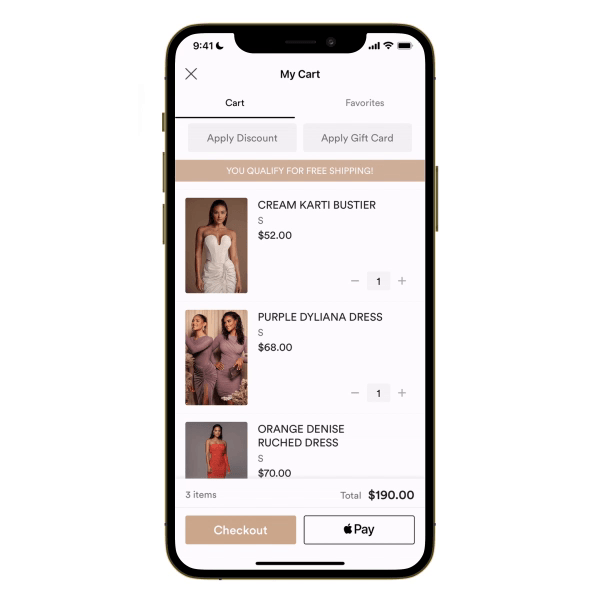 How to Connect Address Autocomplete + Tapcart
Here's how to set up the integration:
The integration is available to all Tapcart customers at no additional cost!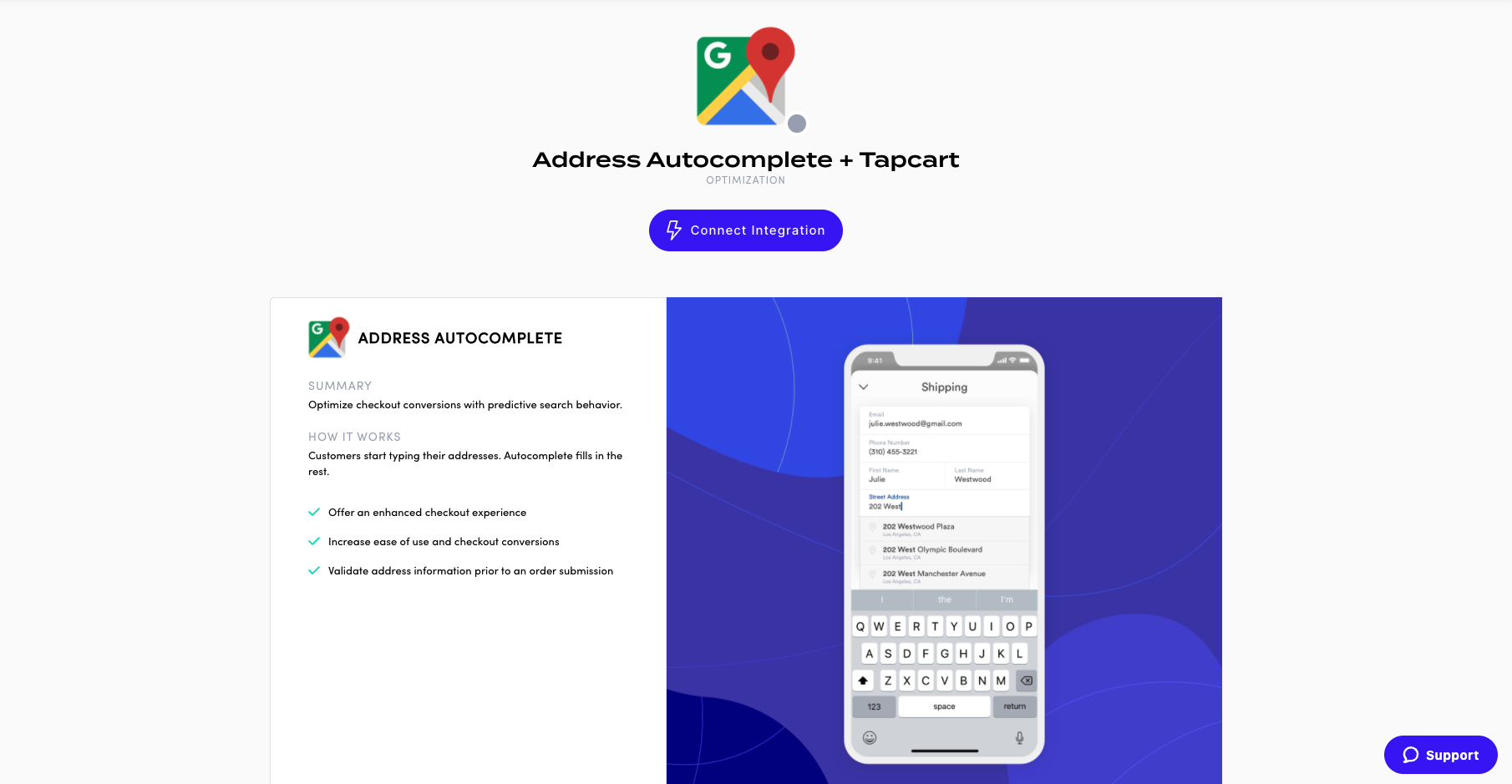 Steps
Navigate to the Tapcart Dashboard

Select 'Integrations'

Click on 'Address Autocomplete'

Tap 'Connect Integration' and you're all set!
More Questions
To learn more about Tapcart, visit Tapcart Academy to become a mobile app expert!
If you have additional questions regarding Address Autocomplete, we're happy to help! Please reach out to us through LiveChat in your Tapcart Dashboard or you can email us at help@tapcart.co!