What is Nosto?
Nosto is the world's leading AI-powered personalization platform, essentially a more robust recently viewed search engine. Their algorithm recommends products based on user behavior, personalizes content by drawing from rich data profiles, and increases sales by predicting buying habits.
Why Nosto + Tapcart?
The Nosto Tapcart integration provides the most personalized shopping experience through mobile to increase conversions and remove barriers to purchase. This integration allows you to target users' predictive shopping habits by setting recommendation types to autofill throughout your product pages.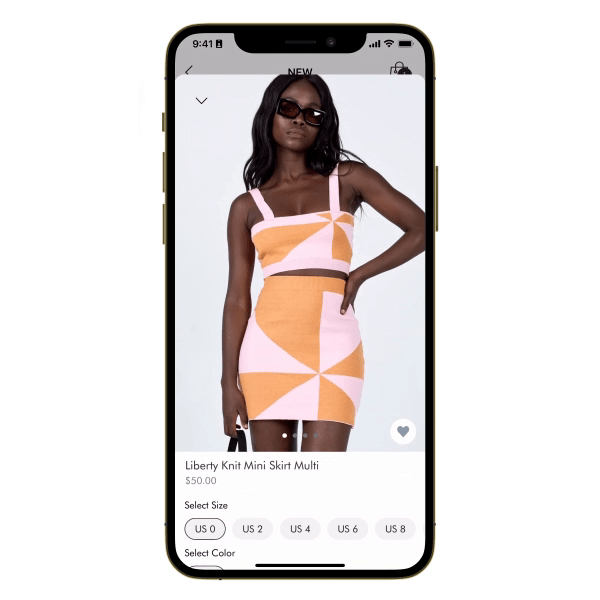 How to Connect Nosto + Tapcart?
Here's how to set up the integration:
The integration is available to all Tapcart Enterprise customers who also have a Nosto licensing membership.
For more information on Nosto, you can book a demo with their team here.
Steps
Contact a

Nosto Team Member

to request your API Key

Once you receive your 'API Key' copy & paste this into the respective field on the Nosto integration page within your Tapcart Dashboard

Select the 'Recommendation Type'

Click 'Save & Enable' and you are all set!
What Are the Recommendation Types?
With Nosto, you are required to choose a 'Recommendation Type' when configuring the integration. All the recommendation types Tapcart offers through our API with Nosto are a part of their Dynamic Bundles. To learn more about setting up Dynamic Bundles, please check out this guide.
Recommendation Types:
Frequently bought together

: This is a sub-collection that you can create within Nosto for items that are frequently purchased together.

Frequently viewed togethe

r: This is a sub-collection that you can create within Nosto for items that are frequently viewed together.

Frequently viewed together(smart)

: The smart view is created with an AI-based setting, that uses its own algorithm to populate results for that specific user.

Default recommendations: This is automatically created for you within Nosto.
How to Add Nosto to the App
Now that your integration has been configured on the backend. You can promote this feature by adding the Nosto block to your product detail page.
Steps
Navigate to the 'PDP Editor' under the 'Tapcart Dashboard'

Locate the 'Nosto Block' on the left-hand side 'Media Blocks' library

Drag and drop it, into your product detail page and 'Choose Type'

Select 'Save' to display changes in your app
Considerations
The Nosto integration is available to Tapcart Enterprise customers only.
For more information on plans, check out our pricing page. If you are interested in exploring the benefits of our plans, please book a demo with our Brand Experience team.
More Questions
If you have additional questions regarding the Nosto integration, we're happy to help! Please reach out to us through LiveChat in your Tapcart dashboard or you can email us at help@tapcart.co!