What is Fast Simon (Instant Search +)?
Fast Simon, formerly known as Instant Search + is an advanced search app. Fast Simon is used to optimize the entire shopping experience and boost conversion rates by giving customers more robust search results compared to Shopify's regular search API.
Why Fast Simon (Instant Search +) + Tapcart?
The Fast Simon and Tapcart integration is used to assist shoppers with finding what they are looking for by displaying faster, more relevant search results and offering advanced search capabilities, such as:
Popular Search

This will populate suggested popular search items within the app. For example, if a customer types in 'jacket' it will suggest the most trending items within your app such as 'leather jacket', 'puffer jacket', and more. From here your customer can select one of the popular search suggestions and it will update the search view w within the app.

Dynamic Filtering

This will show a subset of filter options based on the collection you're looking at. For example, shoe sizes will not appear within the filter options for a jackets collection.

Merchandising Collections

With Fast Simon, you can set up store rules within your dashboard and it will update your products within the collection. Through Tapcarts API with Fast Simon, your merchandising rules will be pushed to Shopify then Tapcart will receive that information and display the updated collection order within the app.
Important Note: Merchandising collections are created within Shopify at the collection level which then translates into Tapcart.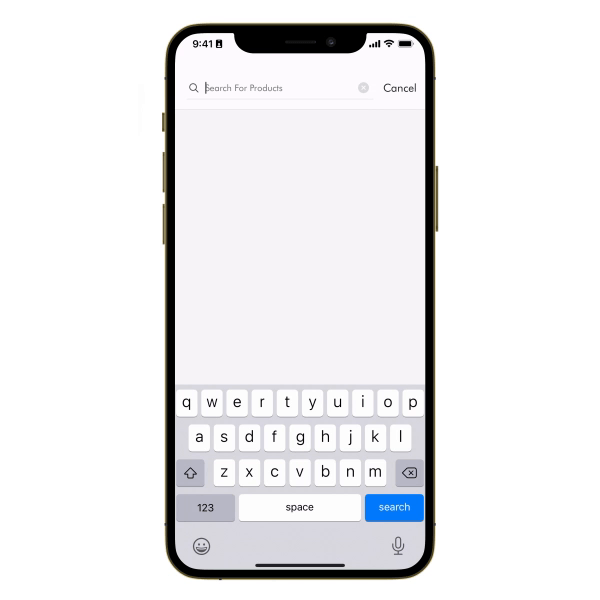 How to Connect Fast Simon (Instant Search +) + Tapcart?
Here's how to set up this integration:
The integration is available to all Tapcart customers and all Fast Simon (Instant Search +) customers. For more information on Fast Simons plans, check out their website.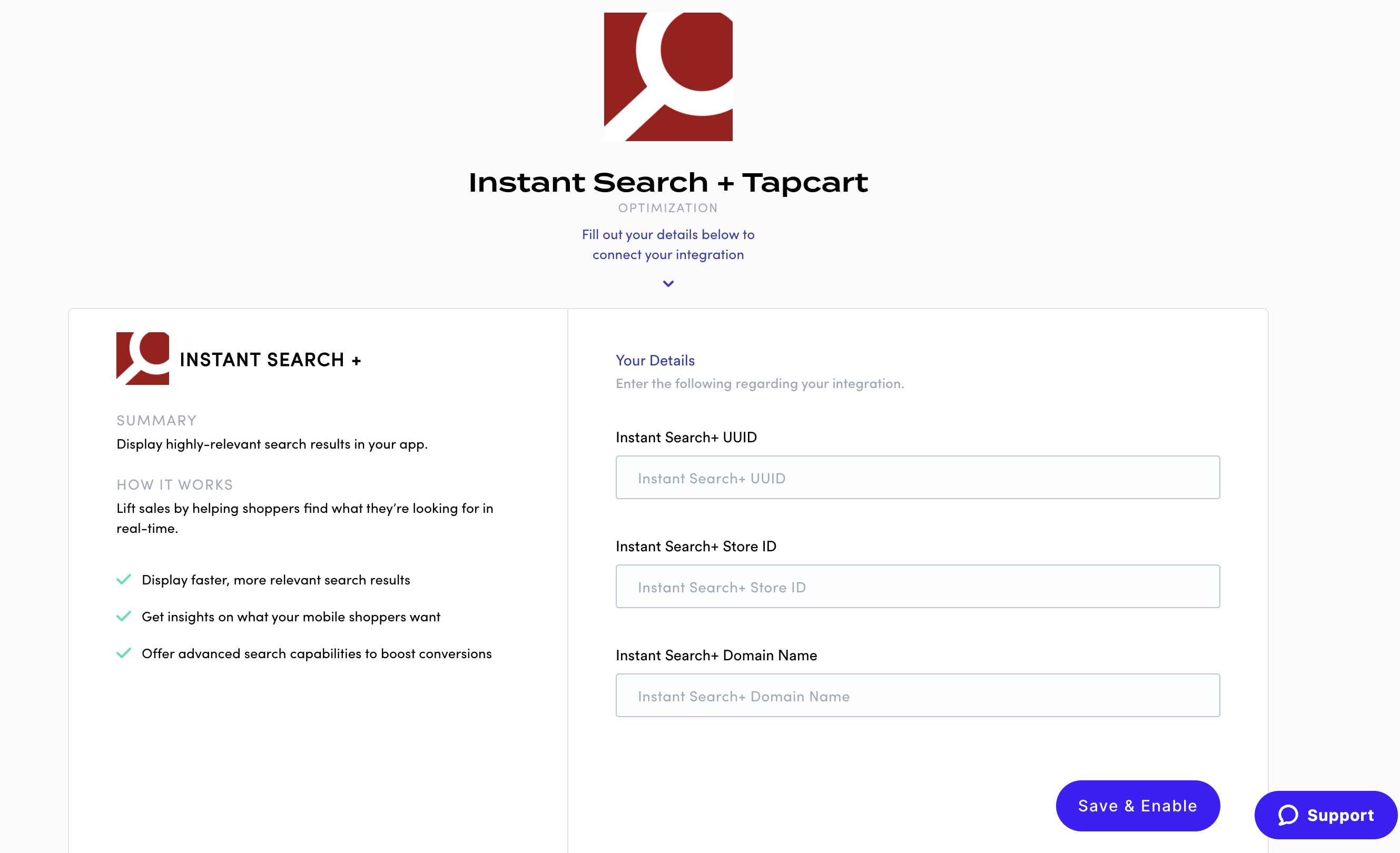 Steps
Navigate to your Shopify Dashboard

Select 'Apps' and open 'Fast Simon (Instant Search +)'

Click into 'Settings'

From here you can grab the UUID and Store ID

Open your Tapcart Dashboard and navigate to 'Integrations'

Select '

InstantSearch+

' and enter the ID's into their corresponding fields
The 'Instant Search + Domain Name' is optional
Select 'Save & Enable' and you're all set!
Considerations
Fast Simon (Instant Search +) will work instantly in the app and requires no backend installation.
Important Notes:
We do not support sliders within Fast Simon (Instant Search +), we only support price range filters, such as 10-50, 50-100, 100-150, etc.

If you utilize Fast Simon (Instant Search +) the Barcode/QR Scanner will not work within the app.

This integration's Popular Search feature is only available for iOS users.
More Questions
If you have additional questions regarding the Fast Simon (Instant Search +) integration, we're happy to help! Please reach out to us through LiveChat in your Tapcart Dashboard or you can email us at help@tapcart.co!