What is the Barcode/QR Scanner?
The Barcode/QR scanner connects your brick-and-mortar experience to mobile.
Why Barcode/QR Scanner + Tapcart?
The Barcode/QR Scanner and Tapcart integration allows you to merge the mobile and retail experience by giving your customers the ability to easily scan physical products to learn more about them. This can lead to an increase in engagement and boost in retention as you are creating a holistic experience for your customers.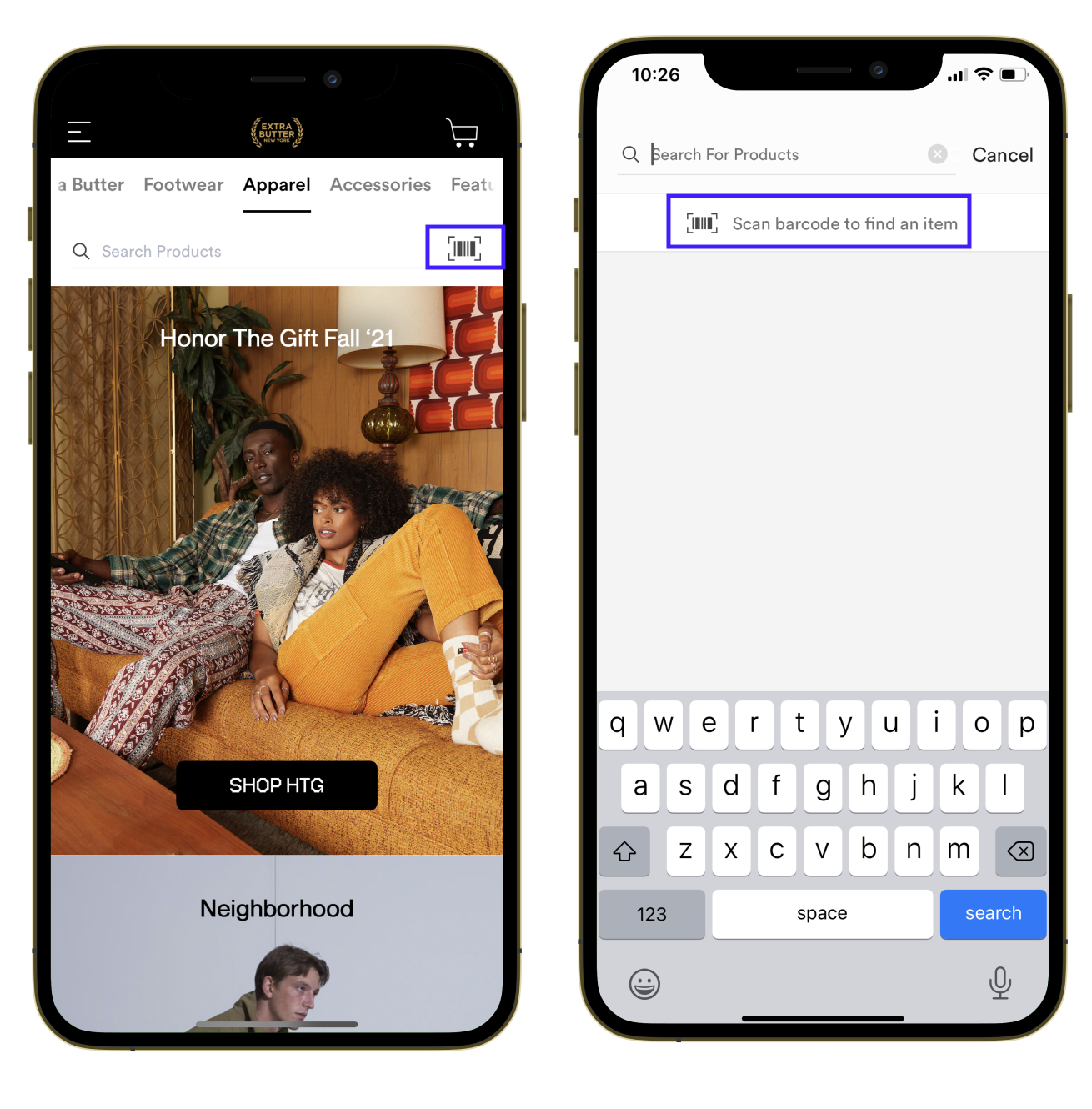 How to Connect Barcode/QR Scanner + Tapcart
Here's how to set up the integration:
The integration is available to all Tapcart Enterprise customers. You will need to have your product's barcodes enabled via Shopify. To make this a seamless experience you can use Shopify's Retail Barcodes Label app! For more information on creating and setting up your barcodes within Shopify check out this guide.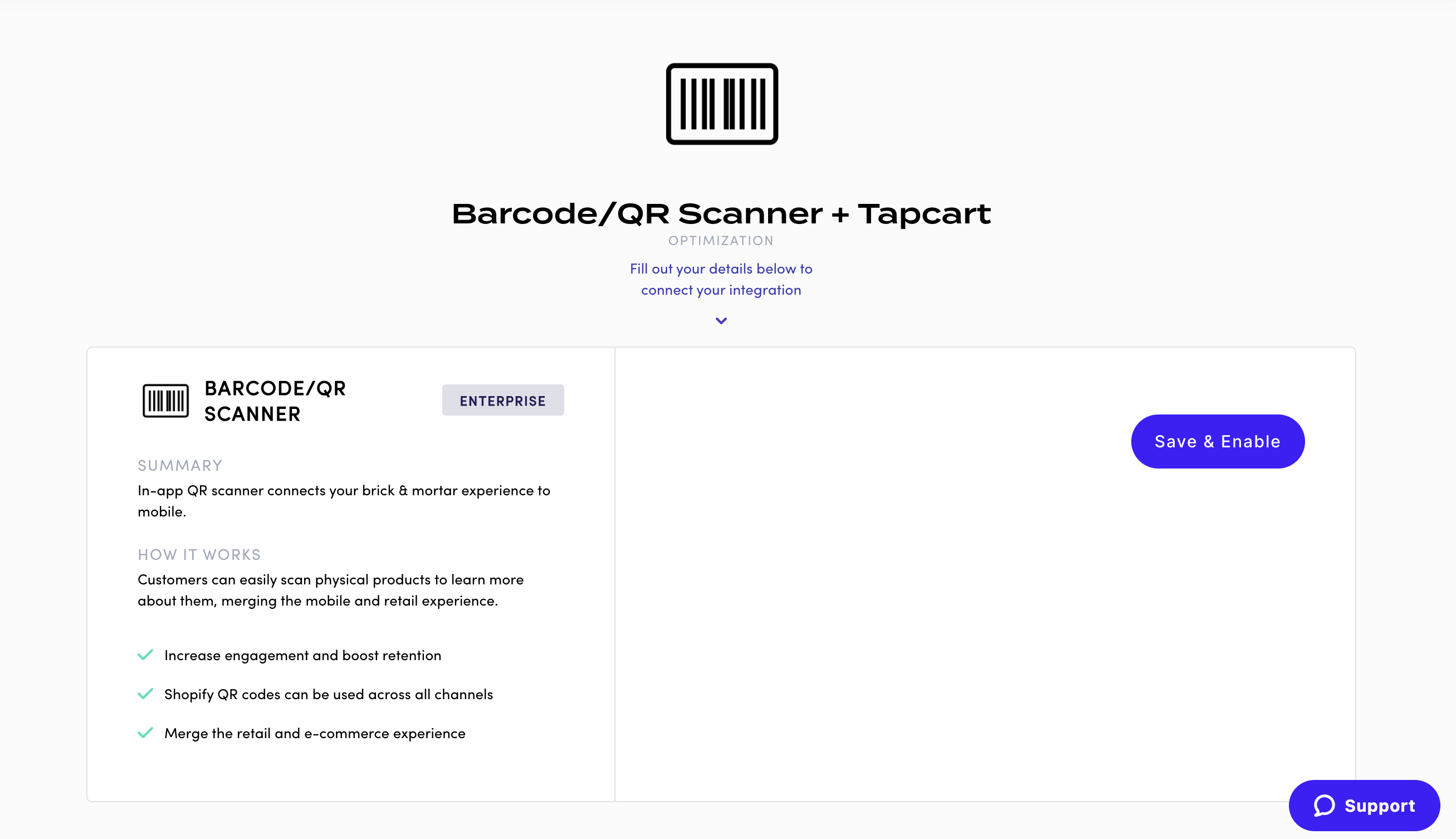 Steps
After your barcodes are enabled within Shopify, open the Tapcart Dashboard

Navigate to 'Integrations'

Select the 'Barcode/QR Scanner' integration

Click 'Save & Enable' and you're all set!
Considerations
If you utilize Instant Search + the Barcode/QR Scanner will not work within the app.
More Questions
To learn more about Tapcart, visit Tapcart Academy to become a mobile app expert!
If you have additional questions about the Barcode/QR Scanner, we're happy to help! Please reach out to us through LiveChat in your Tapcart Dashboard or you can email us at help@tapcart.co!