This premium integration is available for Tapcart Enterprise only.
Integrating your mobile app with Klaviyo lets you send automated and segmented push notifications. Sending smart push notifications that are highly personalized and relevant ensures engagement and conversions.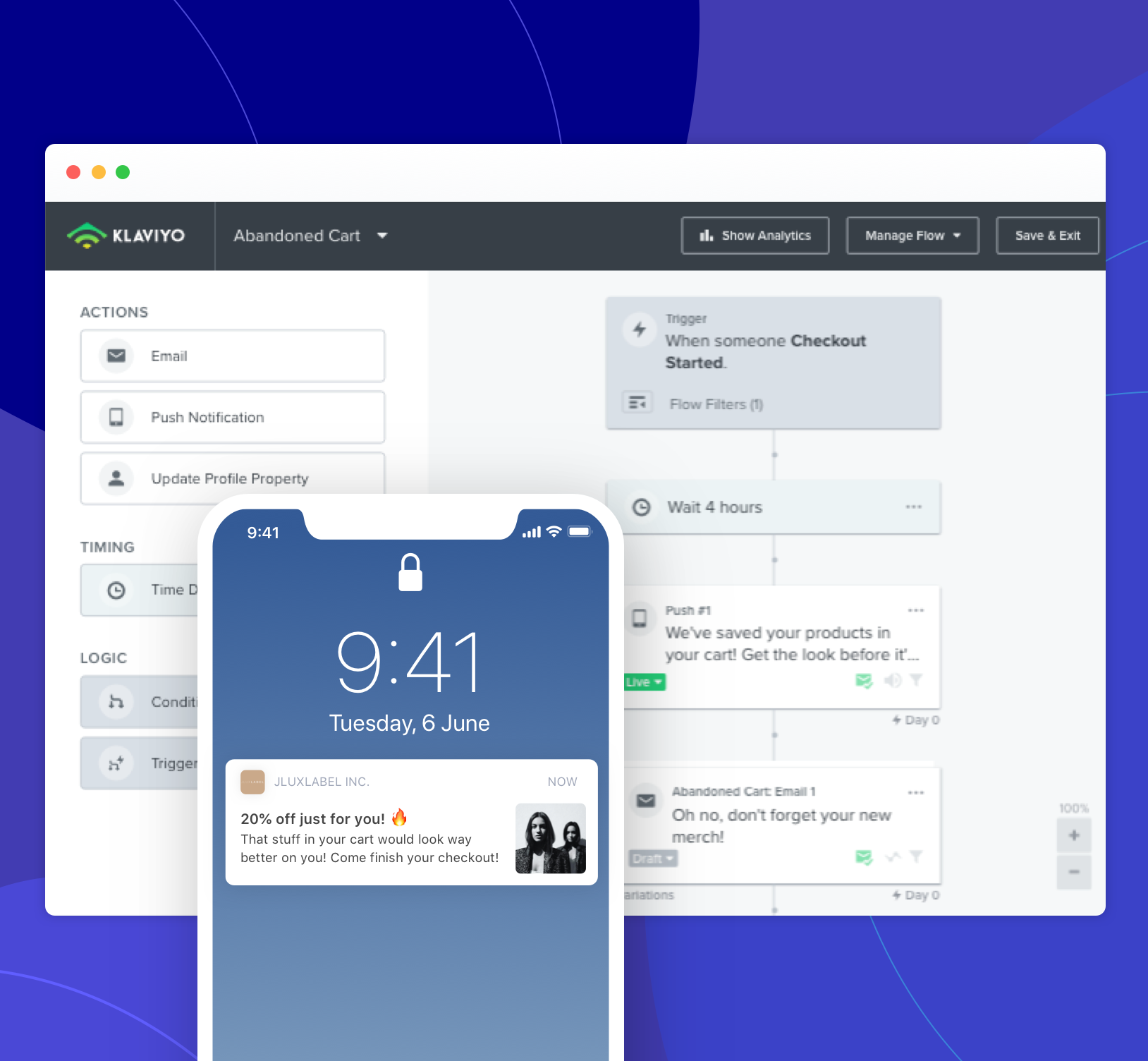 Follow these steps to set up this powerful integration.
Note: Websites required to have open:
https://appstoreconnect.apple.com
https://developer.apple.com/account
https://www.klaviyo.com/account#push-notifications-tab
To begin, visit your Push Notification settings in Klaviyo.
You will be taken to a page that looks like this:
To fill out this form you will need the APNs Authentificaiton Key ID, Team ID, and Bundle ID. To find this information, you will need to visit the Apple Developer Account.
The first item in setting up Klaviyo's push is to generate an APN Key on Apple.
To generate an APN, visit "Certificates, identifiers, and profiles" within your Apple Developer portal, then navigate to Keys and click "Create Key"
Use the following settings to configure your APN. Remember that this APN can only be downloaded once after registering, so download it and save it in a protected folder. You will be given a .p8 file and a Key ID upon registering this key.
The rest of the form includes the Team ID and the Bundle ID.
The Team ID is found within your Apple Developer portal's membership tab, under "Team ID".
The Bundle ID is found within https://appstoreconnect.apple.com under "App Information" within your app.
Your completed Klaviyo settings will look like this: