What is Talkable?
Talkable is an e-commerce growth platform. Used to empower customers to become brand advocates through an in-app referral program.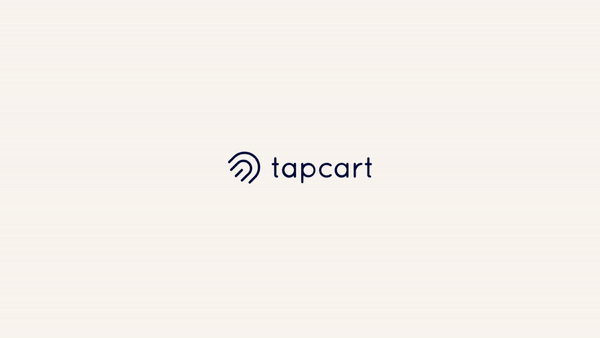 Why Talkable + Tapcart?
Through Tapcarts' new Contact Sharing feature, you can now integrate with referral code-based services like Talkable! Contact Sharing is the process of incentivizing consumers (ie., gift card or discount) to share a referral-based offering via their preferred social platform, or directly with SMS contacts on their device. With a focus on contact-based referrals, the Talkable integration aims to utilize key elements of social proof to increase consumer engagement and spending with your brand.
How to Connect Talkable + Tapcart?
Here's how to set up the integration:
The integration is available to Tapcart Enterprise customers and Talkable Enterprise customers.
For more information on plans, check out our pricing page. If you are interested in exploring the benefits of our plans, please book a demo with our Brand Experience team.
In the steps below, we will walk through all the required fields you will enter when connecting this integration.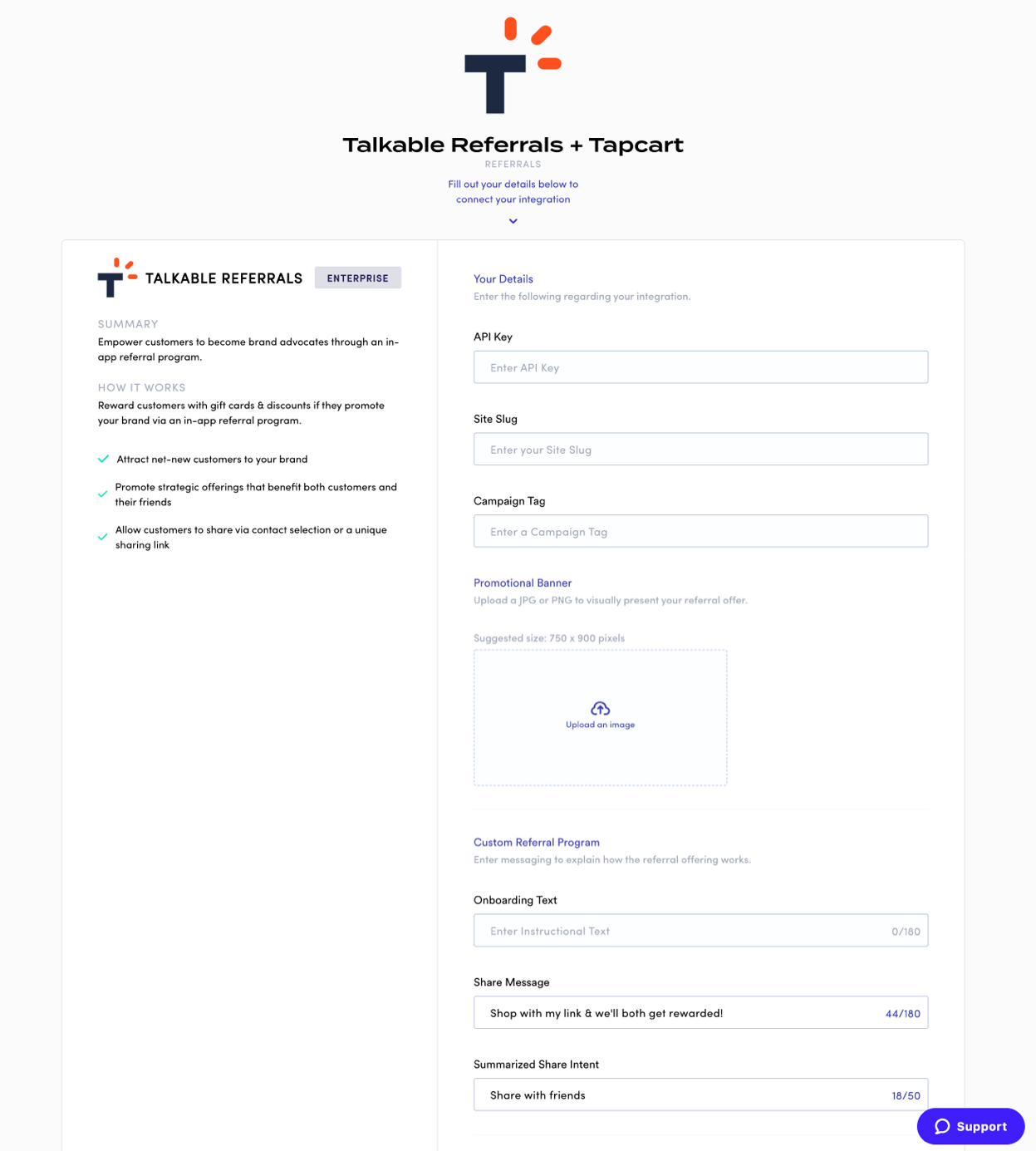 Steps
Navigate to the 'Tapcart Dashboard' and select 'Integrations'

Select 'Talkable'

From here you can enter the 'API Key' which can be found under your 'Talkable Dashboard' within 'Account Settings' > 'Basic Settings'.

Then enter the 'Site Slug', this is located in the URL of your 'Talkable Dashboard' as shown in the example below.

Next, enter the 'Campaign Tag' which is located within the campaign you would like to connect to Tapcart. Please ensure that the selected tag is only used for your Tapcart campaign.

Upload your 'Promotional Banner', used to inspire your customers to access this feature.

Complete the 'Onboarding Text' field, as this will be used to explain the referral process and rewards applicable to your campaign.

Next, you will create a 'Share Message', this is a pre-populated message that will be inserted into text messages, emails, etc. Please note, customers can edit this copy before sending.

Then you will complete the 'Share Intent' field, this is a brief subheader text shown to customers when generating a share link.

Lastly, complete the 'Automatic Presentation' field, this will automatically bring customers to the Contact Sharing experience when they make a purchase or start their second app session.

Once all the required fields are completed, select 'Save & Enable' to complete the integration setup.
Best Practice: To further promote this feature, add it to your app's menu navigation! Learn how to modify your app's menu here.
How Does a Consumer Interact with the Integration?
Now, let's walk through how you can expect your customers to view the Talkable integration.
Step 1
Customers can access the Contact Sharing Page through these three options:
Through the Account page in-app

Through a Menu Item

Through Automatic Presentation, which will appear after purchase or at the start of a second app session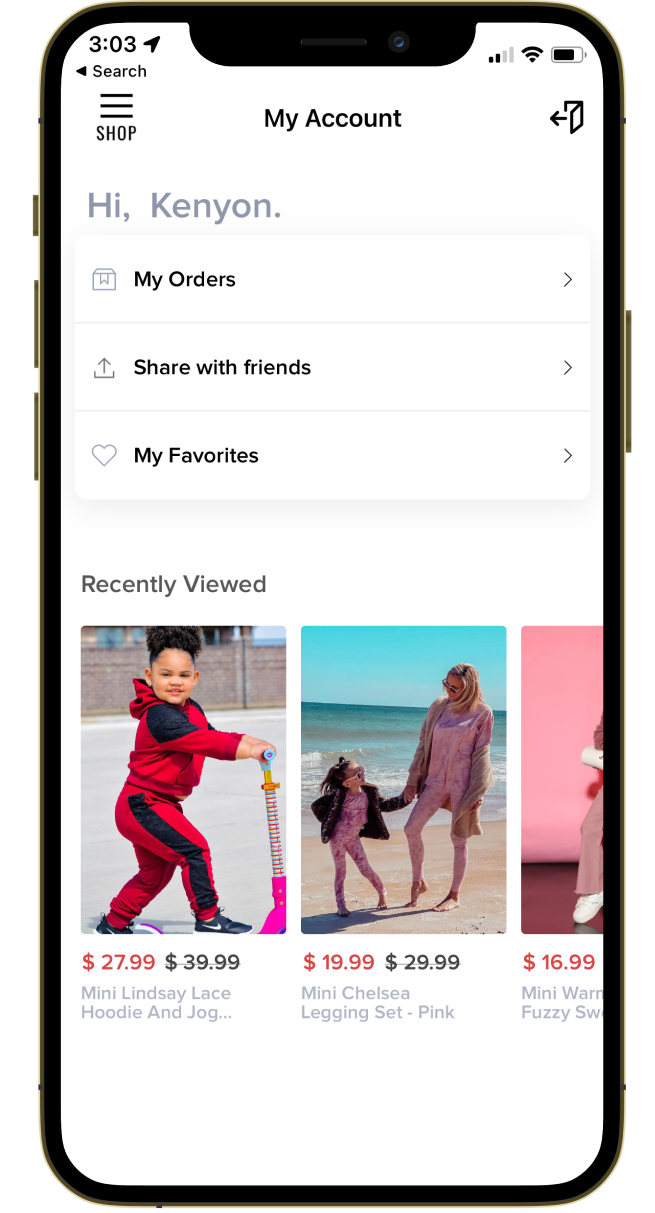 Step 2
Customers can invite from their contact list by:
Allowing the app access to their contacts

Next, they will be able to select the contacts they wish to send messages to

Then they will send messages to the selected contacts
OR
Customers can share the invite by:
First choosing the sharing format of their choice

Then will press send on the pre-populated message created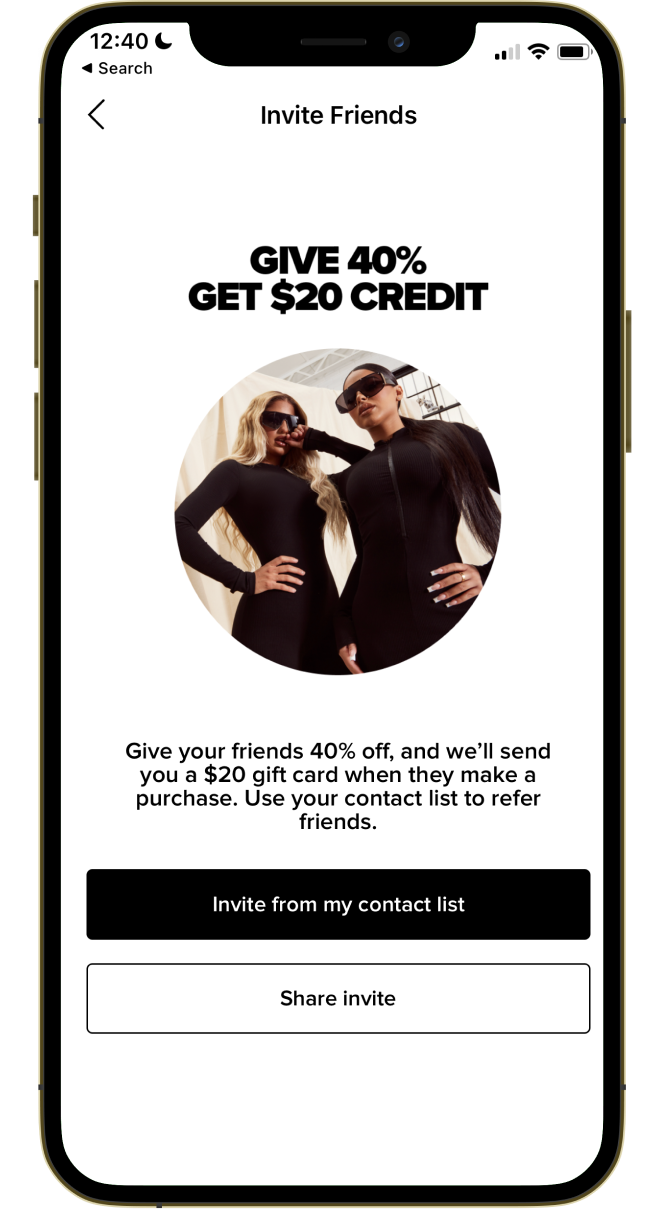 Step 3
Friends use the discount code to make purchases:
Receivers of the referral will need to click the link in the referral message to access the discount code

From there, they will be required to enter their email address to receive the discount code

Any purchase made with the discount code will save the new customer money and will attribute the purchase to the original app user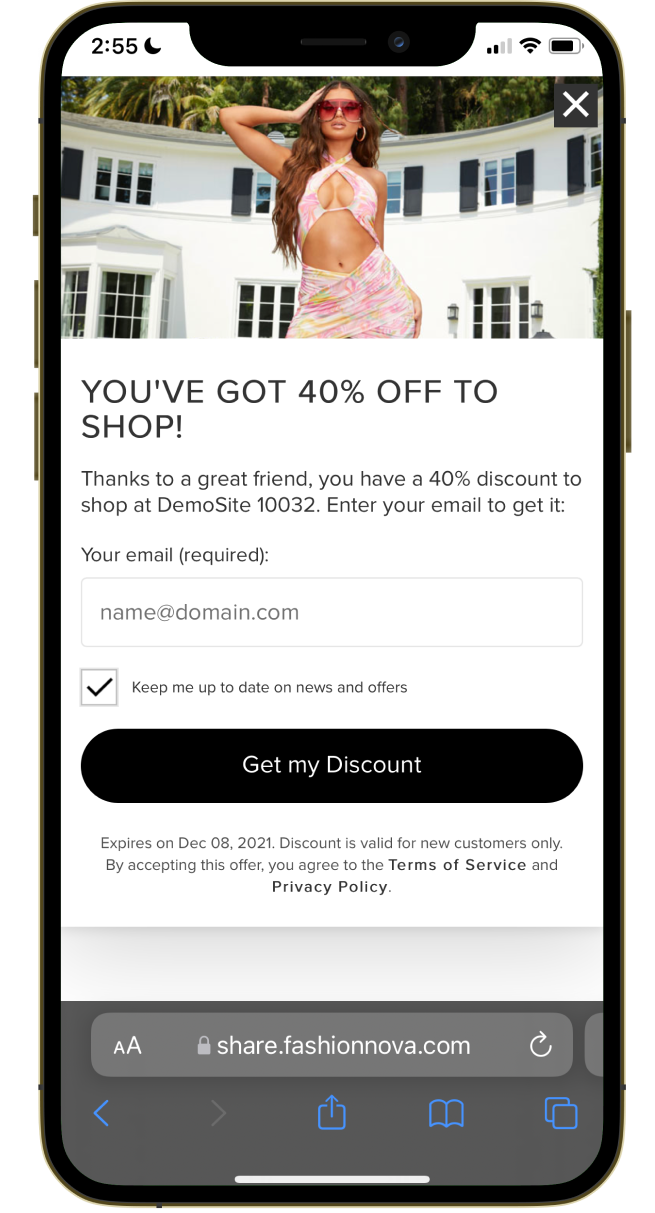 More Questions
To learn more about Tapcart, visit Tapcart Academy to become a mobile app expert!
If you have additional questions regarding the Talkable integration, we're happy to help! Please reach out to us through LiveChat in your Tapcart dashboard or you can email us at help@tapcart.co!