What is Okendo?
Okendo is a popular reviews service in the Shopify ecosystem. Used to display product ratings and reviews in your app.
Why Okendo + Tapcart?
The Okendo Tapcart integration allows you to bring the reviews that have been accumulated online into your mobile app! Incorporating reviews in your app leads to an increase in engagement and conversion as social proof creates a level of trust among other app users shopping for similar products.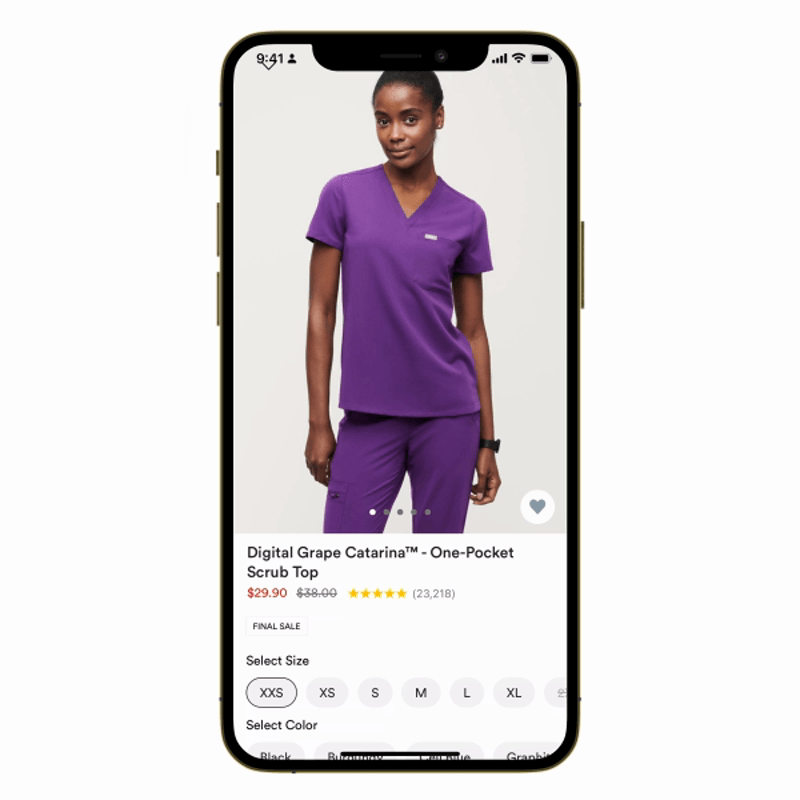 How to Connect Okendo + Tapcart
Here's how to set up the integration:
The integration is available to all Tapcart customers and all Okendo customers. You can find more information on Okendo's pricing plans here.
In the steps below, we will walk through all the required fields you will enter when connecting this integration.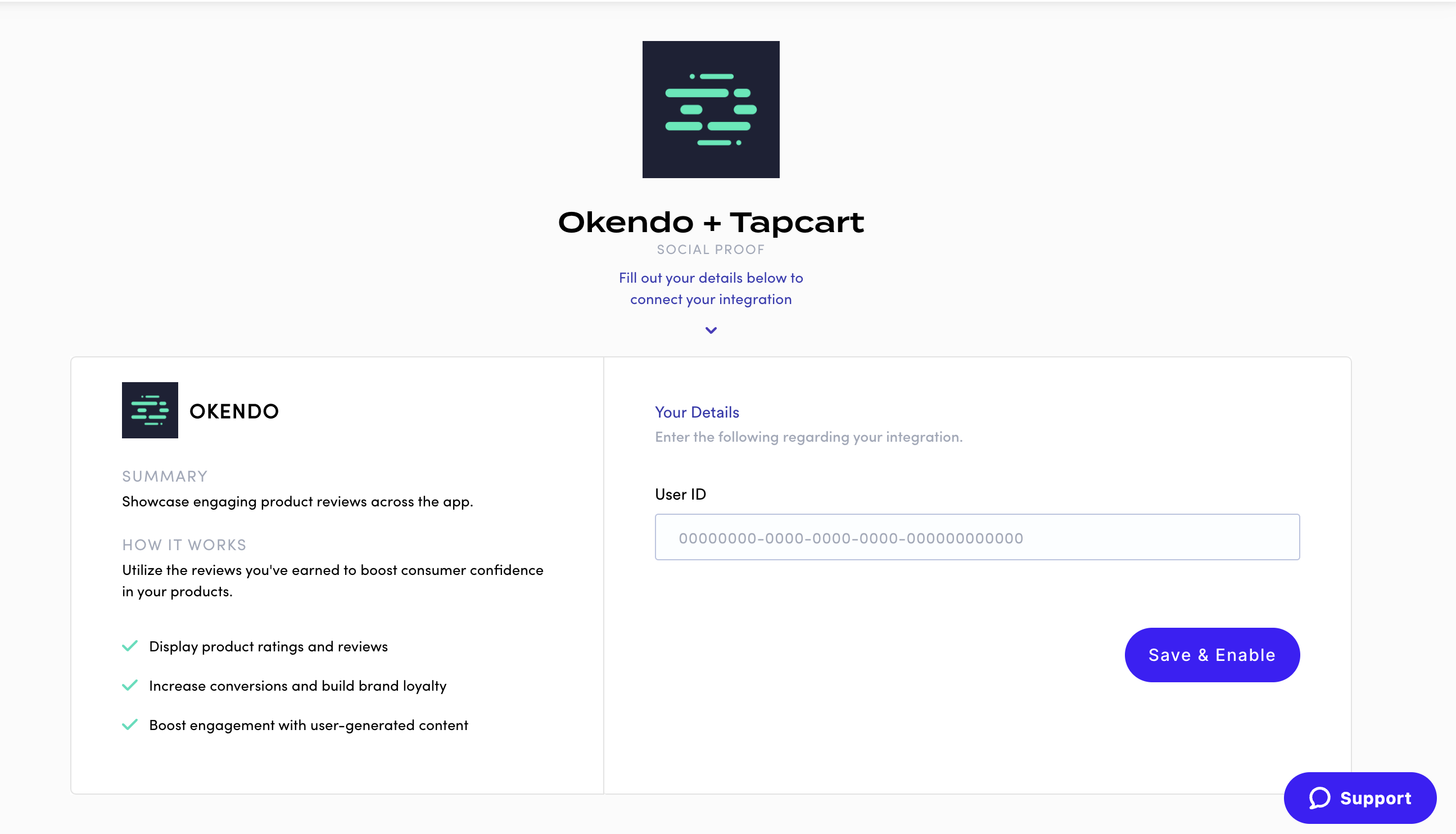 Steps
Navigate to the 'Tapcart Dashboard' and select 'Integrations'

Tap on the 'Okendo' integration

From here you will enter the 'User ID', this can be found in your 'Okendo Dashboard'

To locate the 'User ID' login to 'Okendo' and navigate to 'Settings'

Under 'Settings' locate 'Integrations'

You can copy your 'User ID' to your clipboard and paste in the required field under your 'Tapcart Dashboard'

Select 'Save & Enable' to complete the integration setup
How to Promote Okendo in App
Now that your integration has been configured on the backend, you can promote this feature by adding the reviews block to your product detail page.
Important Note: If you are a Core Tapcart user, the 'Okendo Reviews Block' will automatically populate on your product detail page.
Steps
Navigate to the 'PDP Editor' under the 'Tapcart Dashboard'

Locate the 'Okendo Reviews Block' on the left-hand side 'Media Blocks' library




Drag and drop it, into your product detail page

Select 'Save' to display changes in your app
How does a Consumer Interact with the Integration
Now, let's walk through how you can expect customers to interact with Okendo in-app.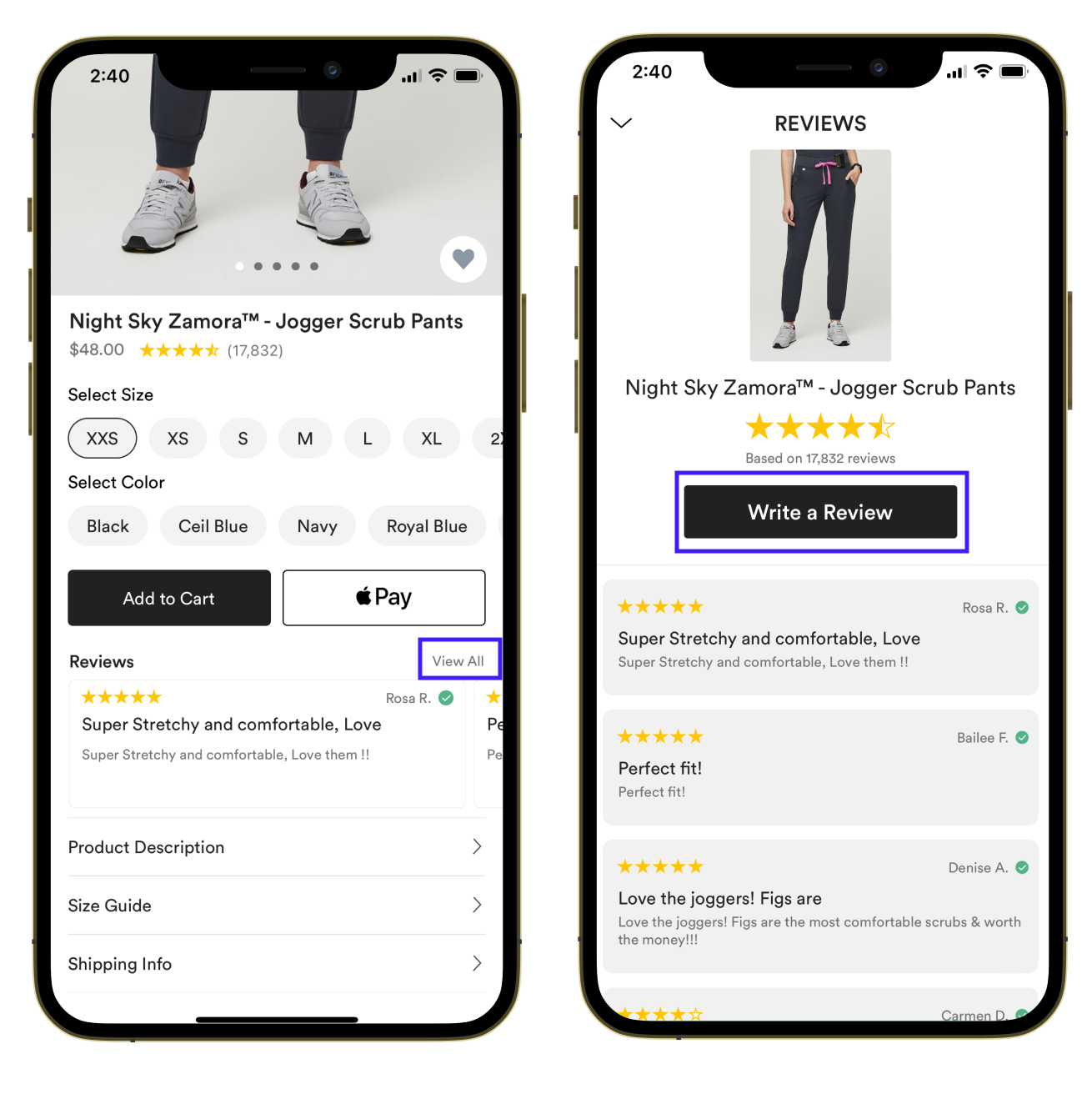 Steps
Locate a product in the mobile app

If the product has reviews, the total reviews will be displayed in the product title block

From here customers can locate the reviews on the carousel in the PDP and can scroll to view a preview of reviews

Select 'View All' and you will be redirected to the reviews page to view all reviews for the given product

To leave a review, customers can tap 'Write a Review' to complete the review submission form

Once the form has been completed, you will need to approve the review in the 'Okendo Dashboard' for it to display both in-app and web
More Questions
To learn more about Tapcart, visit Tapcart Academy to become a mobile app expert!
If you have additional questions regarding the Okendo integration, we're happy to help! Please reach out to us through LiveChat in your Tapcart dashboard or you can email us at help@tapcart.co.