Learn Our Favorite Tips & Tricks for an Impactful Product Page
The product page can be the final destination before the user selects 'Add to Cart' and completes their checkout. Being one of the most impactful destinations within your app, it is important to have a well-organized and strategic layout to incentivize that final push.
In this lesson:
We'll walk you through our best practices to create a dynamic product page.
Branding is Everything
With the 'Custom Image or Custom Video Blocks', you can incorporate branding directly into the PDP. Using a branded image or GIF that's highlighting your current sale, newest collection, or promoting social media accounts, your options are endless! These media blocks can be a static image or linked to a collection or webpage to streamline the navigation for your end-users to complete the call-to-action (CTA) listed within your banner.
Product Video
Highlight your products with dynamic video content using the 'Product Video Block'. Incorporating this block will display your brand's Shopify product videos, directly from the Shopify product model's media.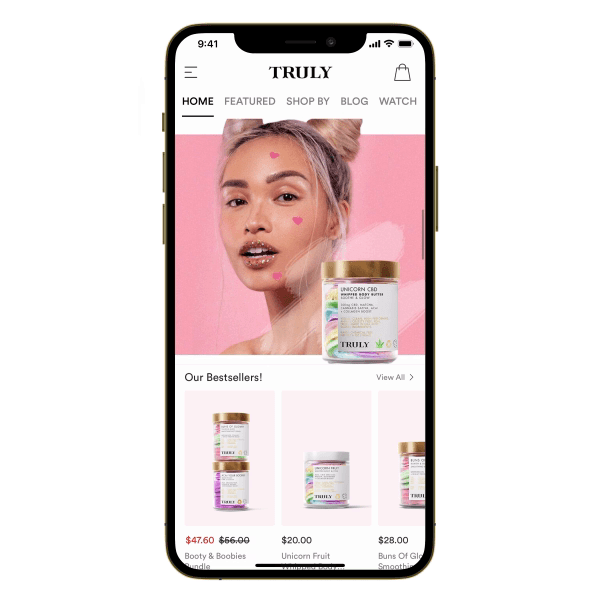 This image covers the following tips for branding and utilizing the product video block.
Take Advantage of Conditional Tagging (ENT Only)
Create cross-selling opportunities with the use of conditional tagging and incorporating call-to-actions (CTAs). With the 'Custom Image or Video Banner Blocks,' you can add dynamic layouts to have the image or video only display on products associated with the tags entered. This is a great way to add dynamic and fresh content by using a static image or GIF and combining that with a CTA to direct users to 'Complete the Look' or 'Shop the Collection'.
Allow Customers to Share from the Product Page
Give your customers the ability to be your brand advocates and easily share their favorite products from the PDP with the 'Share Block'.

When a user taps on this from the product page it will open the share in iOS or Android share sheets.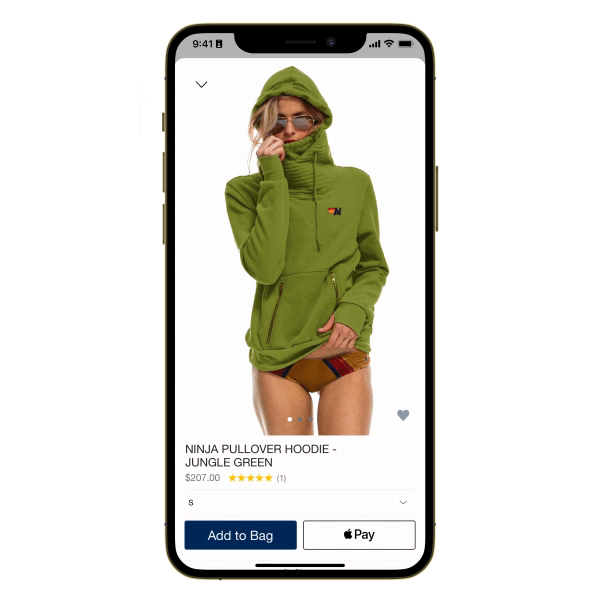 This image covers the following tips for adding the share block and making use of conditional tagging.
Utilize the Custom Link Block
With the 'Link Block' you are able to display additional details for your product or brand. Customize the title and content of this block by linking it out to a webpage or uploading an image. Use this block to highlight your size guide, shipping, and return policy, FAQs, and more! Incorporating this custom block into your PDP is important to communicate your brands' information and can be a final push for converting customers by making answers to their questions easily accessible.

Important Note

- If you are an Enterprise customer, you can use conditional tagging to have the custom link block only display on specific product pages. For more information on conditional tagging check out this

guide

.
Utilize your Customer Reviews Block
If you utilize one of our

reviews integrations

, you will have access to implement the 'Reviews Block' for your configured integration. Reviews are a great way to increase conversion as they harness the power of your social proof.
Integrate the Nosto Product Suggestion Block (ENT Only)
If you have Nosto enabled, you can utilize the 'Nosto Recommendations Block'. By adding this block to your product page, you are creating a holistic user experience as the block will populate based on the target users' predictive shopping habits.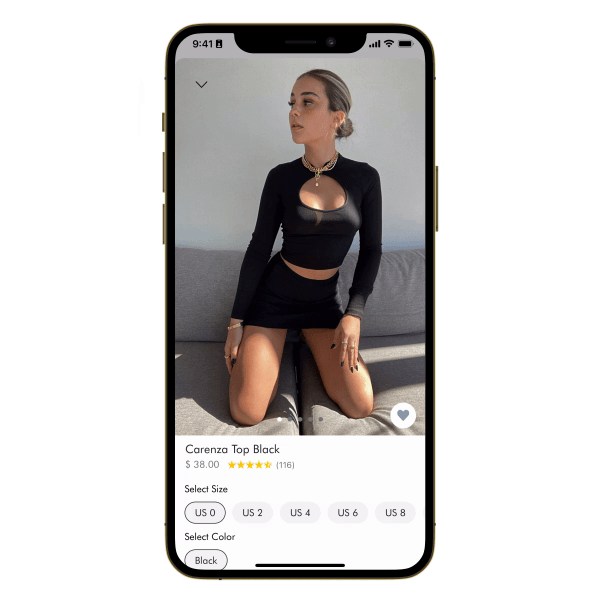 This image covers the following tips for using the custom link block, along with the reviews and Nosto integration blocks.
Incorporate the Recently Viewed Block
Using the 'Recently Viewed Block' you're able to create a user-specific experience. This block allows users to see the last twelve products they have viewed and will automatically update as they navigate through different products and collections.
Add your Payment Installment Block
If you utilize one of our installment providers, you can implement the 'Installment Provider Block'. This block will show the price breakdown of the product through the payment plan. Utilizing this block can help increase average order values, especially for those high price point items!

To learn more about the payment installment options we currently support, check out this

guide

.
Bring User-Generated Content to Your App with FourSixty
With the FourSixty integration, you can bring the power of your user-generated content to your product detail page. FourSixty allows you to display dynamic content from your social platforms to drive conversion.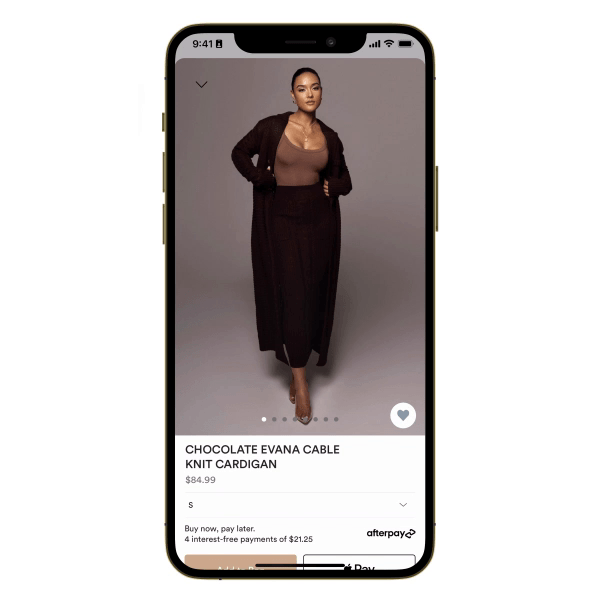 This image covers the following tips for incorporating the recently viewed, payment installment and Foursixty blocks.
Considerations
For more information on how to customize your product page, check out our guide here.
Important Note - The functionality and blocks vary based on your Tapcart plan:
You must be on

Tapcarts Ultimate

or

Enterprise Plan

to utilize the product page editor.

Tapcart Enterprise

has access to Dynamic Layouts for flexible product pages and Nosto product recommendation blocks.
For more information on plans, check out our pricing page. If you are interested in exploring the benefits of our plans, please book a demo with our Brand Experience team.
More Questions
To learn more about Tapcart, visit Tapcart Academy to become a mobile app expert!
If you have additional questions with the product page builder, we're happy to help! Please reach out to a Tapcart Team member through our LiveChat in your dashboard or you can email us at help@tapcart.co!