After launch, it's important to have a constant growth campaign to continue driving traffic to your mobile app. In this article, we'll review some best practices for your post-launch campaign.
In this lesson:
You'll learn our best practices for your mobile app's ongoing growth campaign!
Leverage Email + Social Media
Promoting your app via your email and social channels is a no-brainer! This is where you can connect with people who are already loyal customers. Send out a dedicated email every few months to remind people about your app or add a call-to-action to your standard email template with app store badges to encourage subscribers to download...if they haven't already! Similarly, you can do the same by creating social posts about your app and pin them so they are always at the top of your feed or include a link to download in your bio!
App Store Reviews
Reviews help increase your app's discoverability within the App Store. There are lots of ways to entice customers to get more app reviews and ratings from your customers., We recommend leveraging your email campaigns to offer a discount in return for leaving a review as an incentive to your top customers who will leave a great review.
App Exclusives
Retain customers with app exclusives! Continue to show the value of your app by offering app-only promotions and notifications.
In-app early releases

In-app only products/collections

Flash sales

One-time in-app welcome discounts

Free shipping

Exclusive brand update

Event invitations
Having a constant growth campaign in place will continue to display the importance of your app.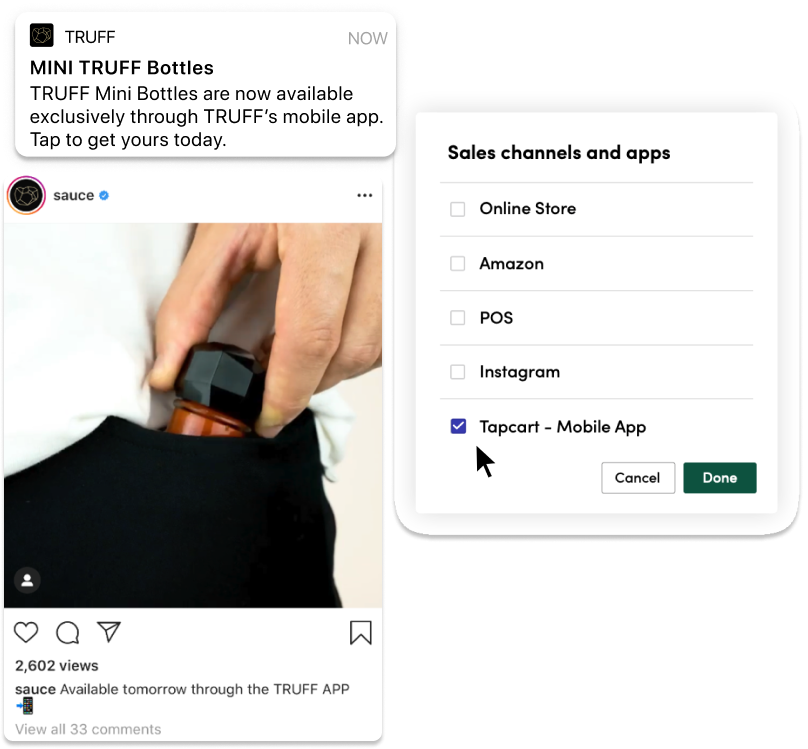 App Content
Create a content hub for your app users! Expressing your brands' values with content helps create a sense of community for your customers and will entice them to keep coming back. Offering app-exclusive content continues to reassure the importance of keeping the app on their device. You can display brand content by creating custom video or image banners and linking those out to blogs, videos, playlists, and more.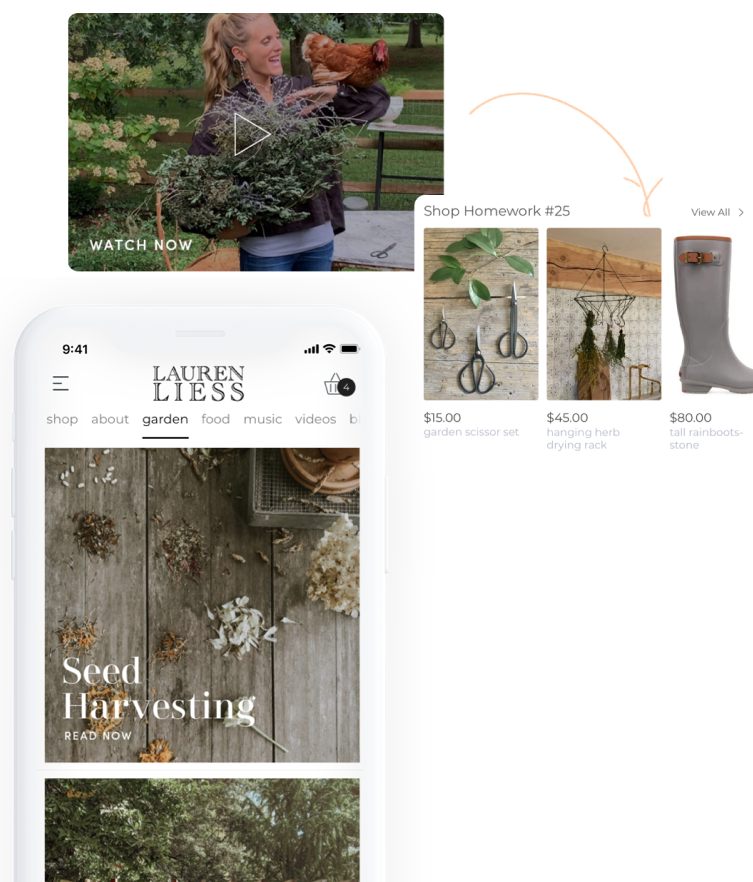 Pro-tip: Create collections for your app based on products that appear in your content!
In-App Loyalty
Loyalty points with a mobile app create a lucrative environment for lifelong retention. With customers being 75% more likely to buy a product if they are able to earn rewards for it, this not only increases conversion but boosts returning app sessions. To market your loyalty program within the app we recommend following these steps:
Create a page or block that promotes how to get started, how to build points, and how to redeem points.

Roll up your loyalty program and mobile app into a bundled, customer retention campaign.
QR Codes
QR codes are an easy, convenient way to drive downloads! Add QR codes to your fliers and other promotional materials to build a buzz around your app. Create QR codes and add them to all customer-facing material, such as:
Postcards

Product packaging

In-store collateral

Packing Slips

Stickers
Manual Push Notifications
Send at least 2-3 push notifications per week, if not daily. Push notifications do not always need to be tied to a sale or product announcement, we recommend using push to communicate your brands' message, promote events, announce new content, and more! We have created a best practices guide on push, that you can check out here!

Automated Push Notifications with Klaviyo
Utilizing the Klaviyo integration, you can send segmented push notifications using Klaviyo's segment builder by identifying a target audience for a new marketing campaign.
Increase your conversion rate by enabling automated push notifications that trigger based on user behavior, such as:
Push - Welcome Series

Push- Abandoned Cart

Push - Back in Stock

Push - Fulfilled Order

Push - Wishlist Reminder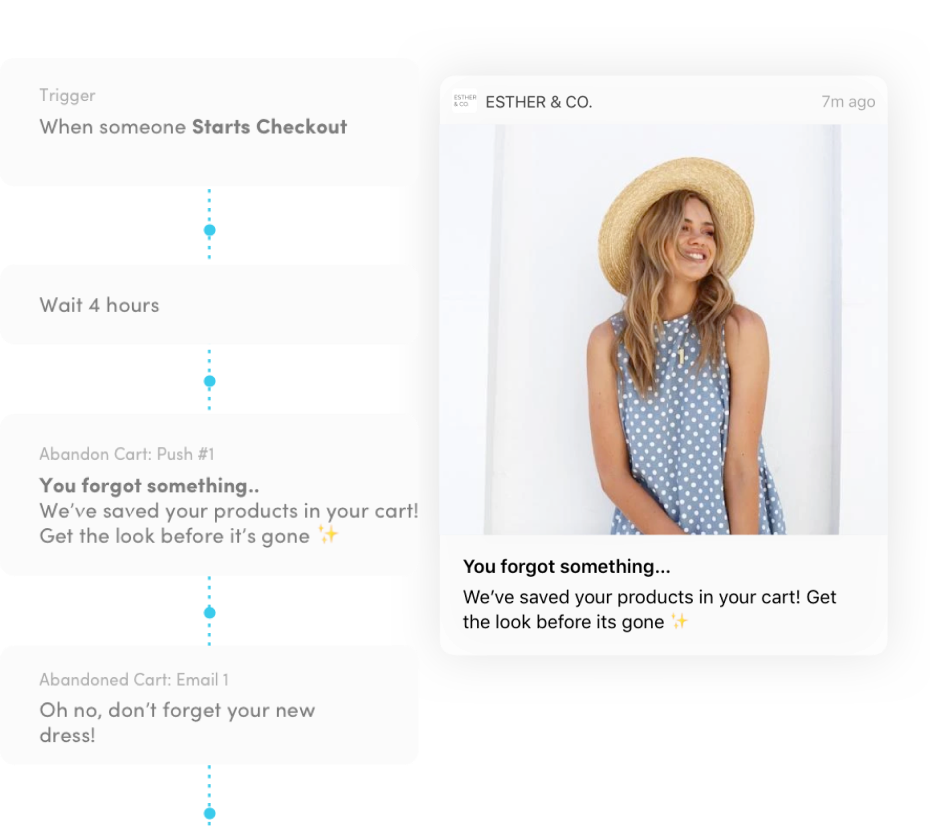 Important Note: Our integration with Klaviyo is for Enterprise customers. Want to learn more about Klaviyo? You can talk to one of our mobile experts by accessing the Klaviyo integration within your dashboard.
Considerations
Your postlaunch app campaign is created…what happens next? Remember that implementing a mobile app launch strategy is the initial step, but continuing to create HYPE around your app is very important to support a brand's sustainable growth.
More Questions
To learn more about Tapcart, visit Tapcart Academy to become a mobile app expert!
If you have additional questions regarding your post-launch campaign, we're happy to help! Please reach out to us through LiveChat on your Tapcart Dashboard or you can email us at help@tapcart.co!