What is Tapcart?
Tapcart is the premier mobile app provider on Shopify! With Tapcart you can launch a mobile app that seamlessly integrates with your Shopify store to increase retention, build brand loyalty and boost customer lifetime value. With our easy-to-use, no-code platform, you can design a mobile app that creates a holistic brand experience for your customers!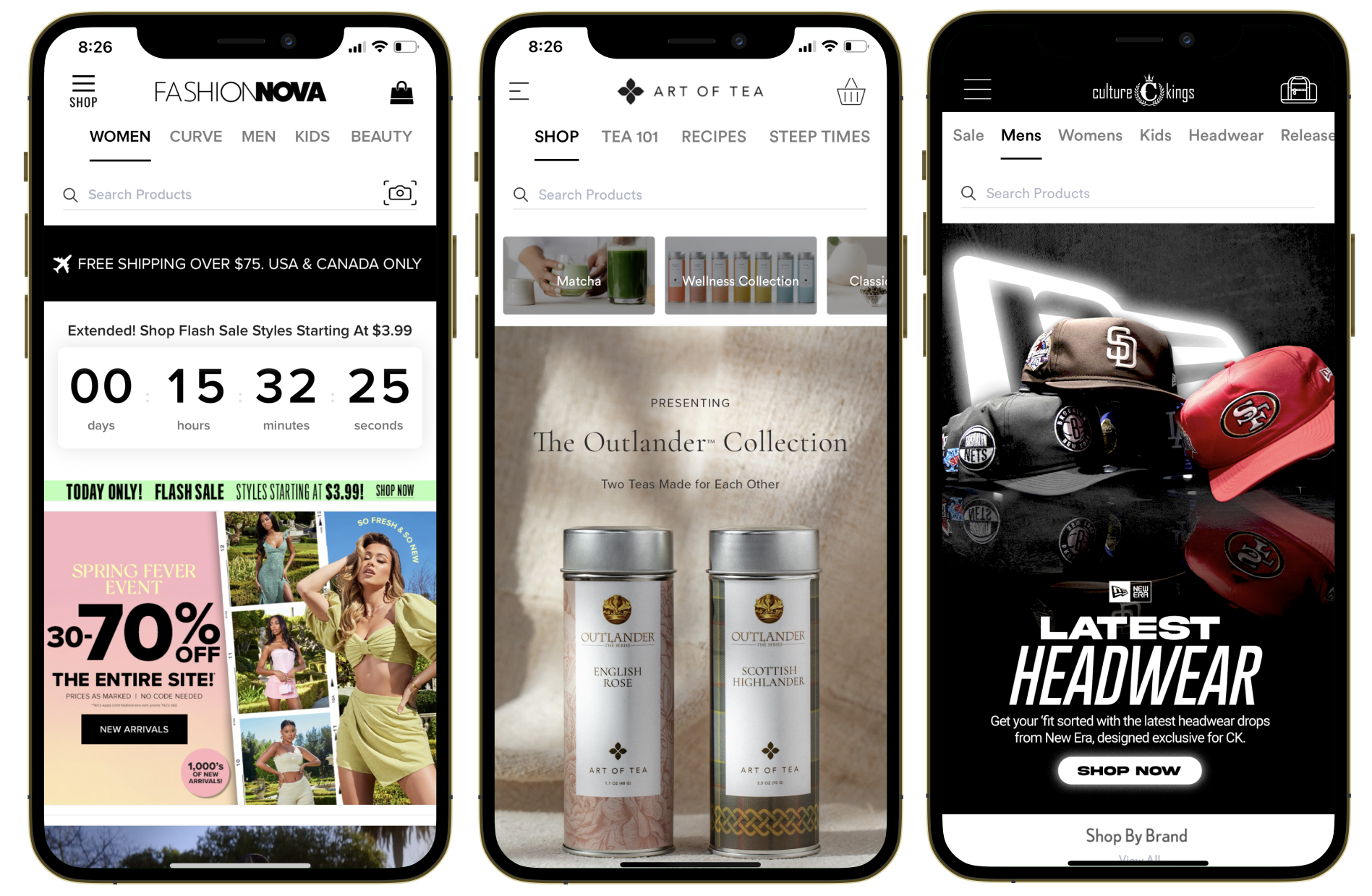 Utilizing the Tapcart dashboard you can create a professional-looking app within hours, just like these brands with their custom Shopify app designs. Once the developer enrollment process is completed and your app is submitted to our team, you can be live in the App and Google Play Stores in under two weeks!
Important Note: In order to launch an app on Tapcart, your business must be recognized as a legal entity. This means your business must be a corporation, limited partnership, or limited liability company.
How Do I Sign Up?
Tapcart offers a free seven-day trial which gives you access to design and preview your app. During your trial, we recommend that you take advantage of designing your mobile app and schedule a demo with our Brand Experience team to ensure you're getting the most out of Tapcart!
At any time during your trial, you are able to activate your Tapcart subscription to launch your app and start growing your brand! For more information on how to launch your app in the App and Google Play Stores, please check out our comprehensive guide.
Check out our pricing page to learn more about our plans and features that are available!
Considerations
Tapcart is a white-label solution, there will be no Tapcart branding in your app!
There are additional fees for the Apple and Google Play developer programs that are not included in your plan with Tapcart.
Apple Developer

To host an app in the Apple Store, there is an annual $99 fee and it is recommended to set this to auto-renew when creating your account.

Google Play Console

To enroll in a Google Play Developer account, there is a one-time $25 fee. You must also have a Google email account to sign up. If you do not have one, you can create one here
More Questions
To learn more about Tapcart, visit Tapcart Academy to become a mobile app expert!
Have more questions about Tapcart and getting started, we're happy to help! Please reach out to us through LiveChat on your dashboard or email us at help@tapcart.co!