Create a Dynamic Experience with App Destinations
In this article, we'll walk you through all the app destinations that you can leverage, to make a dynamic experience.
Main View
The main view is your app's home screen, it will be the first destination your app users are automatically navigated to when launching the app. This is where you will complete a majority of your app design, to create a holistic brand experience. Within this space you can also use page builder, to create multiple pages within the main view for your customers to easily navigate from collection to collection.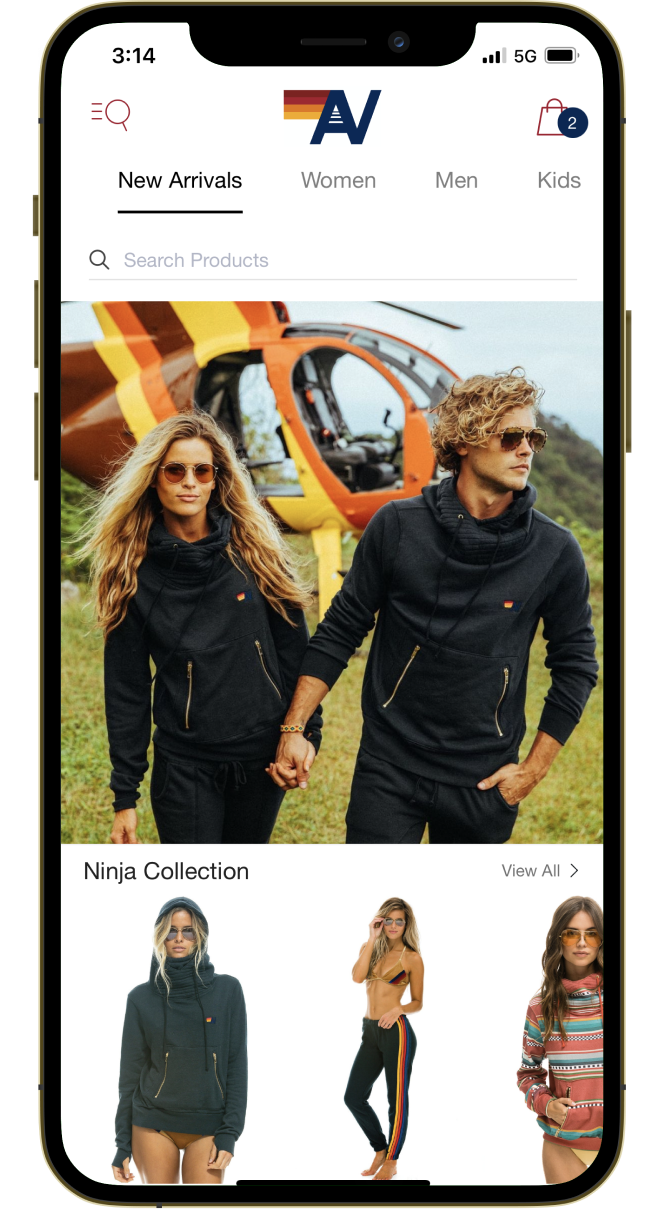 Collections View
The collection view is a multi-level collection menu, where you can create various categories and subcategories to improve your app's navigation. To access this view from your mobile app, simply navigate to your menu and select the collection menu item. The user will automatically be navigated to the collection view, where they can have a streamlined view of all your collection categories.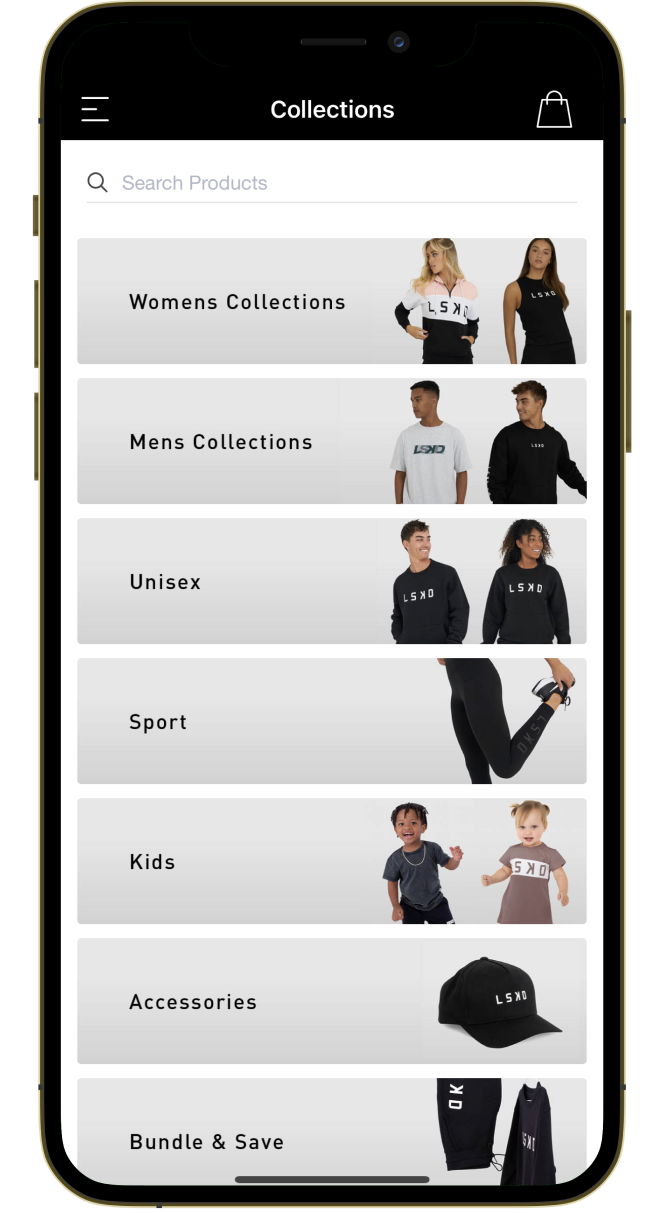 Pro-Tips:

Customize your collection menu

with banners to create an aesthetically dynamic experience.

We recommend labeling your collection menu as 'Shop All' or 'Collections' to clearly explain where the menu item will navigate the user. To customize the name or icon associated with this menu item, check out this

guide

.
Cart View
The cart view will display all items that are added to the users' cart before proceeding to checkout. If the mobile wishlist integration is enabled, app users will be able to add items from their 'Favorites' to their cart or save items from within their cart to their 'Favorites' collection. Within this view, users will also be able to 'Apply Discount' or 'Apply Gift Card' if these settings are turned on within your Tapcart dashboard.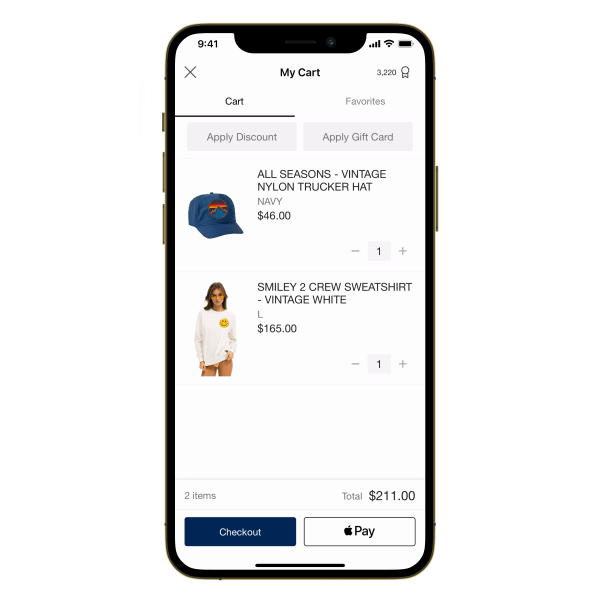 Important Note: If you have one of our loyalty integrations configured, your loyalty members will be able to redeem a reward at checkout.
Wishlist View
Within the wishlist view, app users will be able to view all their favorite folders. By default, a 'My Favorites' folder will populate. If they wish to create other folders for seasonal or event favorite lists, they can do so by selecting the '+' button in the top right corner.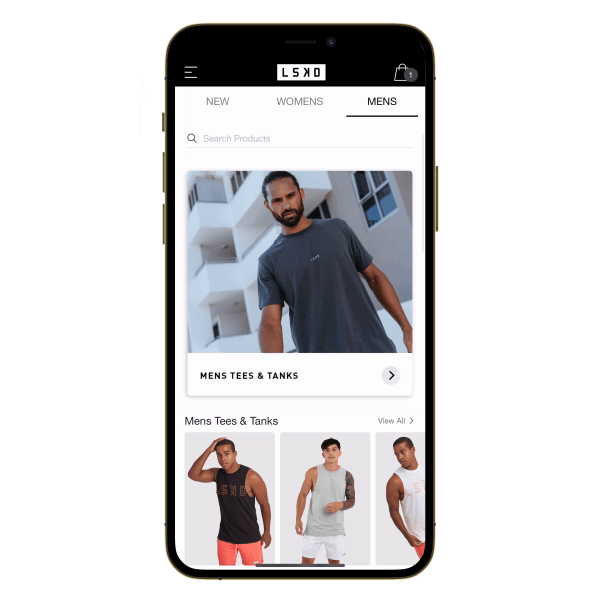 Account View
The account view is a central hub for your app users. From this view, you can navigate between your orders, rewards, favorites, and see your recently viewed products.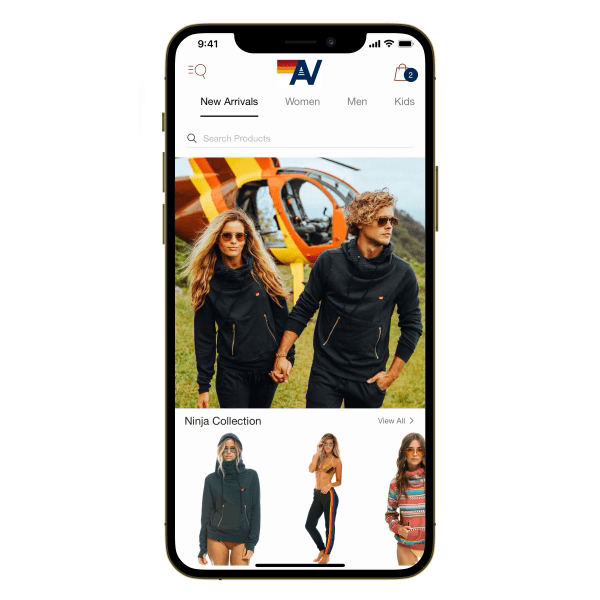 Important Notes:

The rewards and favorite options will only appear within the account view if you have the loyalty and/or wishlist integration enabled.

Creating an account is required in order to access this view.
Orders
Within the orders view, your app users will be able to see all order history. Including past and incoming orders they have placed with you. Please note, this menu item will automatically be added to your menu sidebar upon account creation.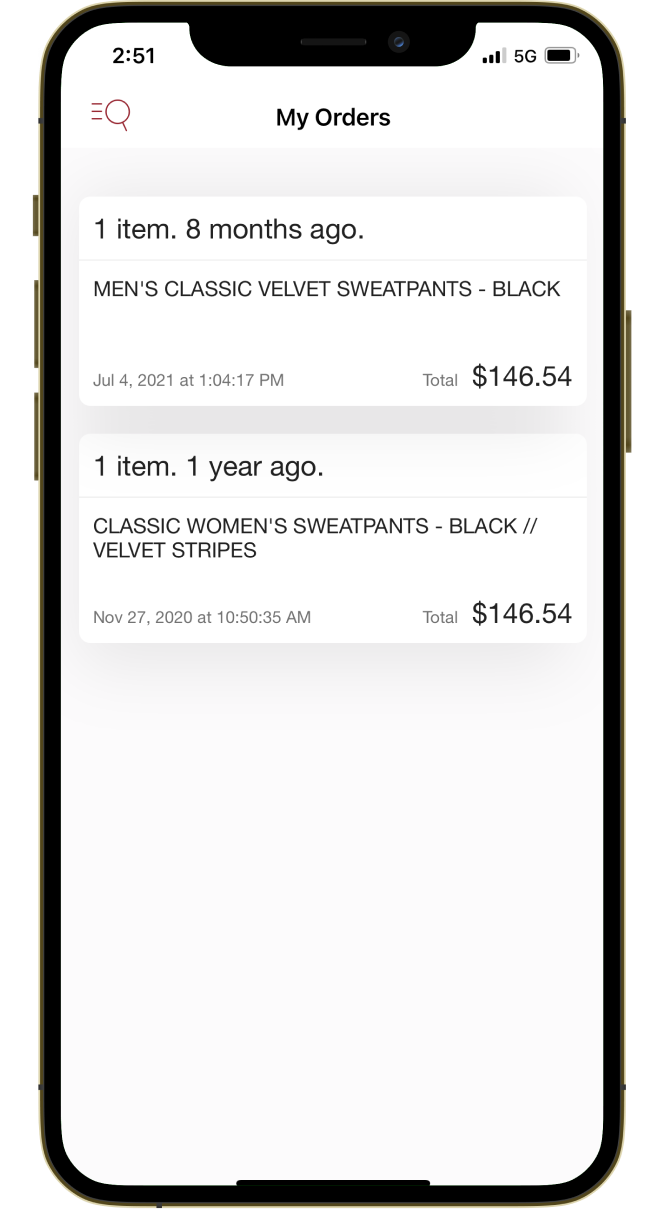 Notifications View
The notifications view is where your customers can view previous push messages you have sent, such as discount codes, limited-time collections, and new products! Adding your notification center to your menu sidebar is a great way to incentivize push notification opt-in and keep your brand advocates updated on anything they may have missed.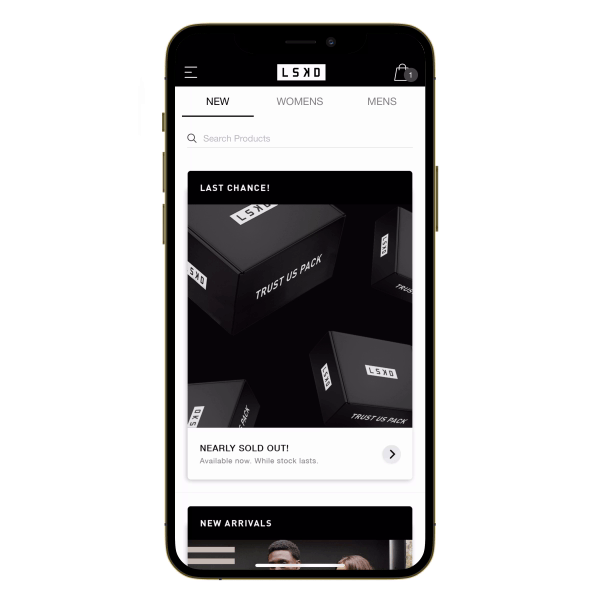 Webpage View
Every app destination we have reviewed links to native functional items within your mobile app. Except for the webpage view, this view will link to external content such as blog posts, social channels, size charts, and more! The webpage view is dependent on the URL you tie to the menu option created.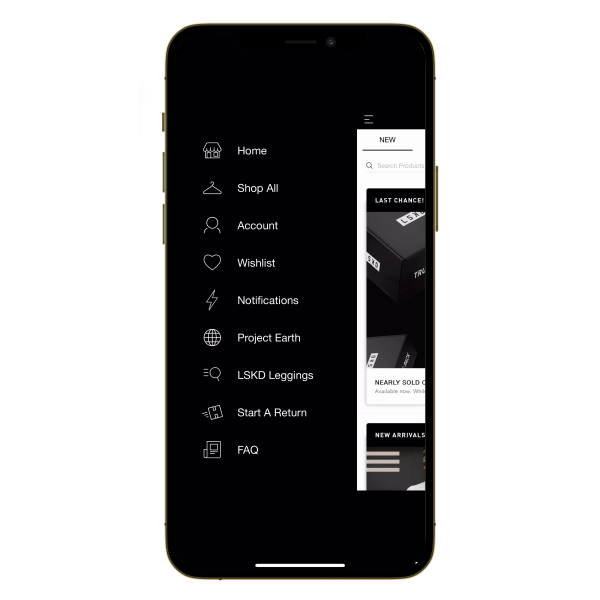 More Questions
To learn more about Tapcart, visit Tapcart Academy to become a mobile app expert!
Have more questions on app destinations, we're happy to help! Please reach out to a Tapcart Team member through our LiveChat in your dashboard or you can email us at help@tapcart.co!