Allow consumers to leverage Shopify's payment platform ShopPay to complete transactions seamlessly within the app. With ShopPay, the users' payment information is preserved across platforms and all purchases made are carbon offset!
How to Activate ShopPay within the Dashboard?

Important Note: Before enabling ShopPay within the Tapcart Dashboard, you will need to enable it for your online storefront. Check out this guide to learn how to complete this!
Steps
After you have enabled ShopPay within your online storefront, navigate to the Tapcart Dashboard

Click into 'Settings'

Scroll down to 'Payment Methods'

Simply select 'ShopPay' then 'Save & Update'
How does a Consumer interact with ShopPay?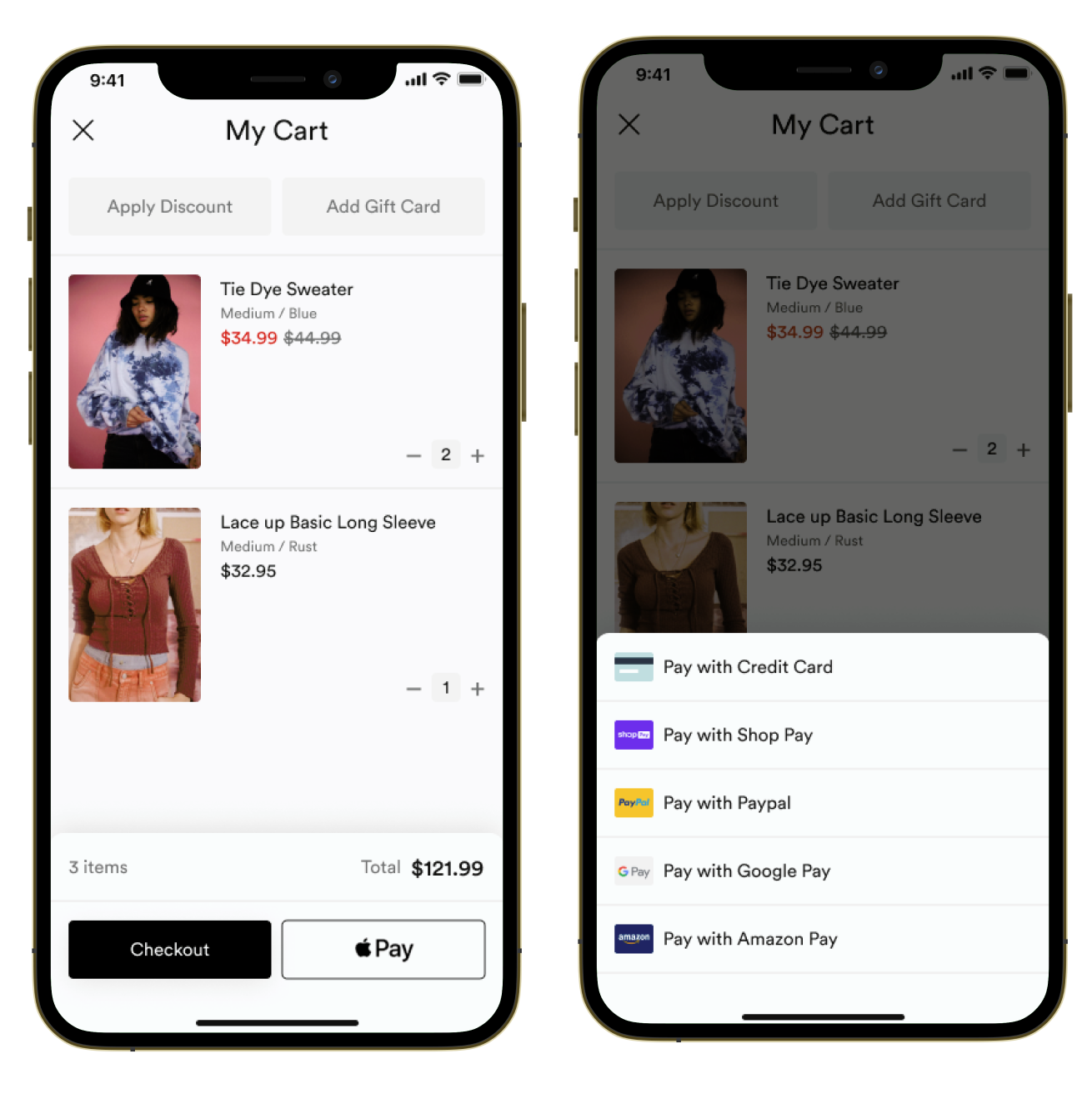 Steps
Add one or more products to the shopping cart

Select ShopPay as a checkout option

Complete ShopPay checkout within the web view that displays

Important Note: If the user has used ShopPay before it will be an expedited checkout process.
More Questions
To learn more about Tapcart, visit Tapcart Academy to become a mobile app expert!
Have more questions, we're happy to help! Please reach out to us through LiveChat on your dashboard or email us at help@tapcart.co!