Allow customers to subscribe to any Shopify Selling Plans you've exposed to the Tapcart sales channel.
How to Enable Subscription Checkouts via Shopify Selling Plans?
Navigate to 'Settings' within your Tapcart dashboard
Within 'App Settings' scroll down to 'Checkout Settings'
Enable the 'Allow Subscription Checkouts' toggle & 'Save'
Important Note: If you signed up for Tapcart prior to July 2022, you will be navigated to Shopify to provide Tapcart access to Shopify Selling Plans. You will need to accept these permissions to proceed. If you reject access or skip, the subscriptions will not appear in the app.
How Does a Consumer Interact with Shopify Selling Plans?
Once subscriptions are enabled, customers can view subscription products via the product detail page and can then select a subscription frequency to add to their cart and checkout with.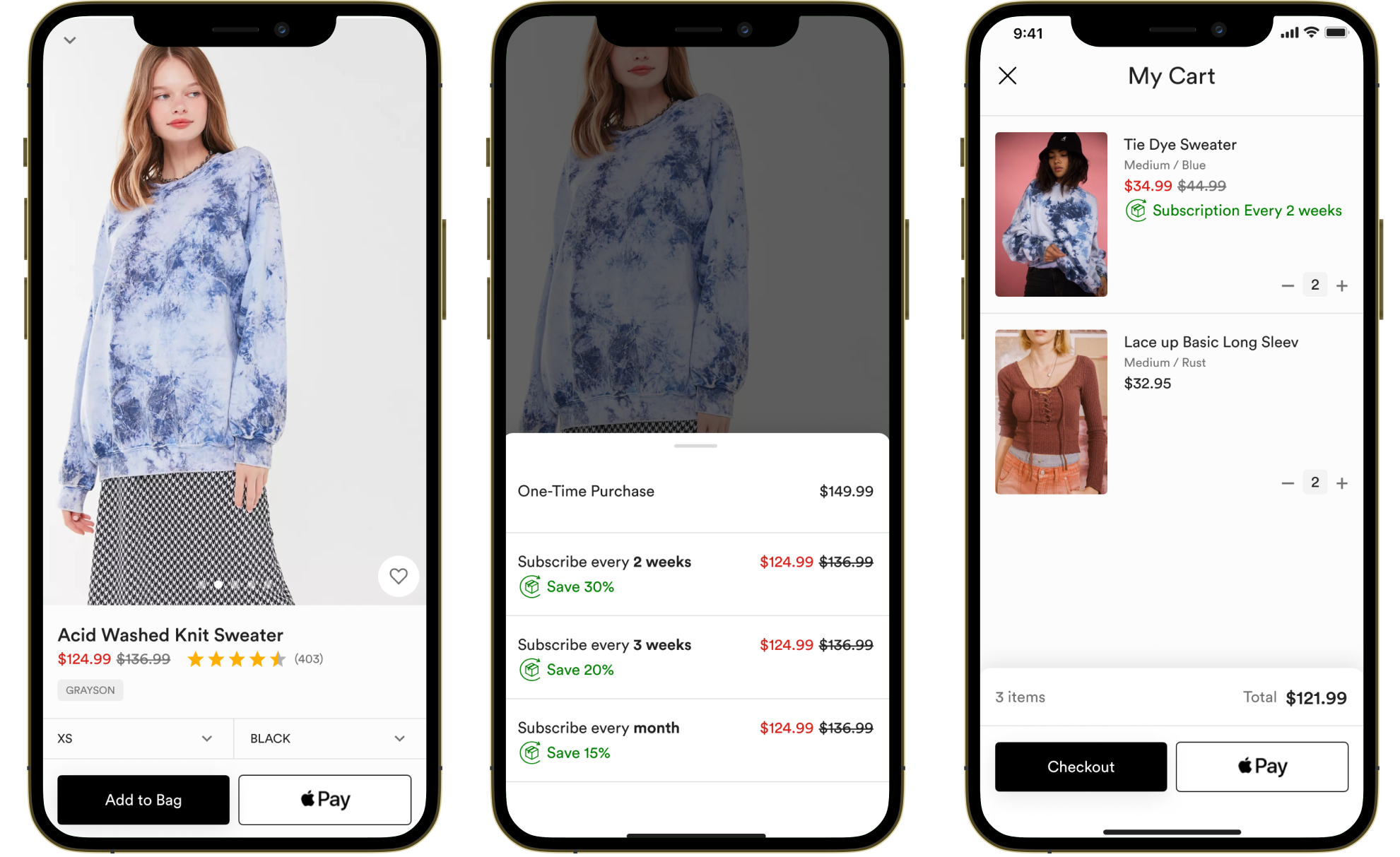 Step 1
View a subscription product on the product detail page.
Step 2
Select a subscription frequency.
Important Note: Apple Pay transactions from the product page, do not support frequency select and are a one-time purchase.
Step 3
View your subscription that has been added to the cart
Step 4
Checkout per usual.
More Questions
To learn more about Tapcart, visit Tapcart Academy to become a mobile app expert!
Have more questions, we're happy to help! Please reach out to us through LiveChat on your dashboard or email us at help@tapcart.co!