Customize the Images that Populate in the Carousel Collection Blocks!
You can dynamically highlight featured collections from the main app view with the collections slider and thin collection carousel blocks. By default, there is an overlay with the collection name that will populate, if you do not have collection images on your Shopify store. In this article, you will learn how to update custom collection images to your Shopify that will automatically sync to the app. Ultimately creating a fully branded and aesthetically dynamic experience for your customers!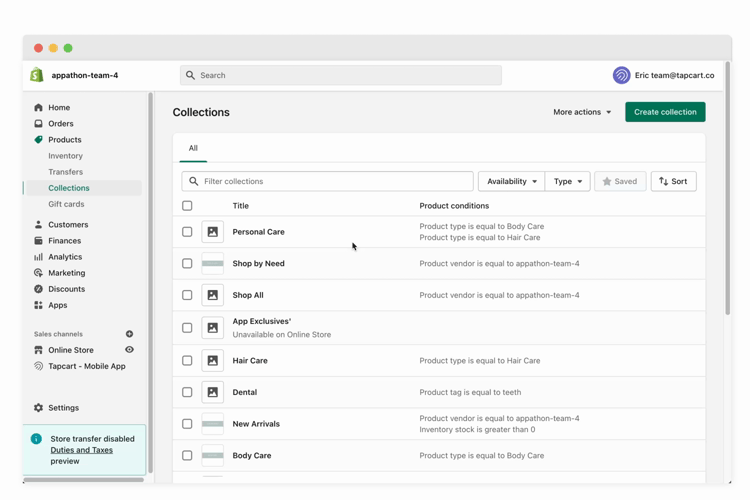 Steps
Log in to your Shopify Dashboard

Navigate to 'Products' and select 'Collections'

Click into the collection you want to edit

Once you're here, find the box that says 'Collection Image' on the right-hand side of your screen

Either select 'Add Image' to search and upload the selected image or simply drag and drop to upload

Select 'Save' in the top right corner and you're all set!
Important Note: If your Shopify theme displays collection images, this will be reflected on your site as well.
Best Practice: Make sure that your products and collections have high-quality images. We highly recommend that you use lifestyle images in your collections and products.
More Questions
To learn more about Tapcart, visit Tapcart Academy to become a mobile app expert!
If you have additional questions regarding your app design, we're happy to help! Please reach out to a Tapcart Team member through our LiveChat in your dashboard or you can email us at help@tapcart.co.