What is Narvar?
Narvar Ship is the number 1 package shipment solution! Helping you drive conversions, and increase delivery confidence by showing the estimated delivery date (EDD) through the order process.
Why Narvar + Tapcart?
The Narvar and Tapcart integration will give users the ability to view an EDD per order per shipping method selection. Ultimately giving consumers more confidence to place an order, while building a deeper sense of trust between a brand and their customer base.
Integration Benefits:
Drive Delivery Confidence Before Purchase

More transparency, more purchase confidence. Surface delivery dates on product pages and at checkout to let customers know exactly when their product will arrive.

Better Estimates via Proprietary Data

Calculate precisely how long it will take from package pick-up to your customers' doorstep with comprehensive time-in-transit data for millions of actual deliveries

Configurable Fulfillment Rules

Configure flexible rules to account for your specific business needs, ensuring the most accurate delivery estimates, even for multiple classes of services.
How to Connect Narvar + Tapcart?
Here's how to set up this integration:
The integration is available to only Tapcart Enterprise customers and all Narvar Ship customers. For more information on Narvar, check out their website.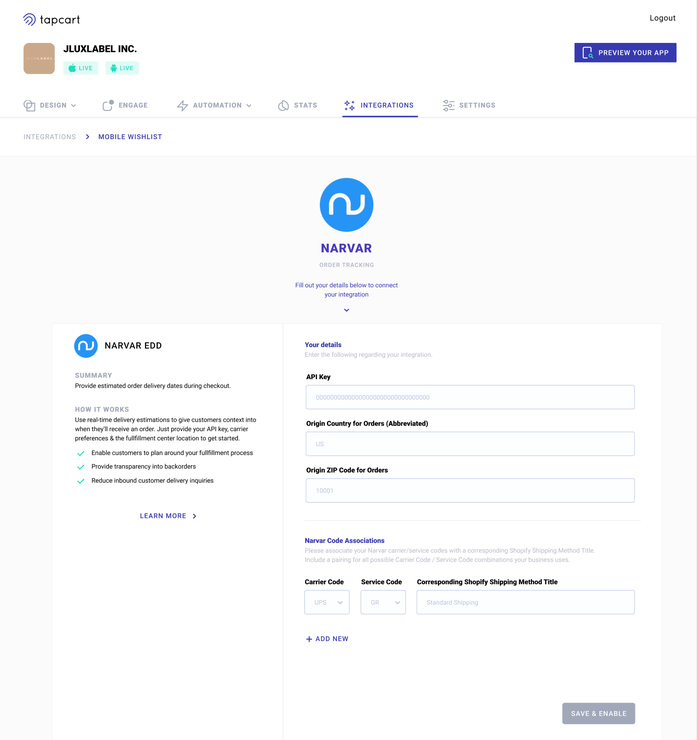 Steps
Navigate to your Tapcart Dashboard

Select 'Integrations' and open 'Narvar'

Fill out the required fields on the integration page:

API Key - Located in the Narvar Dashboard

Origin Country for Orders - Country Code for your primary fulfillment center

Origin ZIP for Orders - ZIP code of your primary fulfillment center

Narvar Code Associations - Enter your configured Carrier & Shipping codes used to generate EDD's

Here you will enter an association per Shopify Shipping Method (ie., Standard, Express, Express International)

Once you've filled out all this information, select 'Save & Enable' and you're all set!
How Does a Consumer Interact with the Integration?
Now, let's walk through how you can expect your customers to view the Navar integration in your app.
Step 1
See an estimated order delivery date per shipping method option during checkout.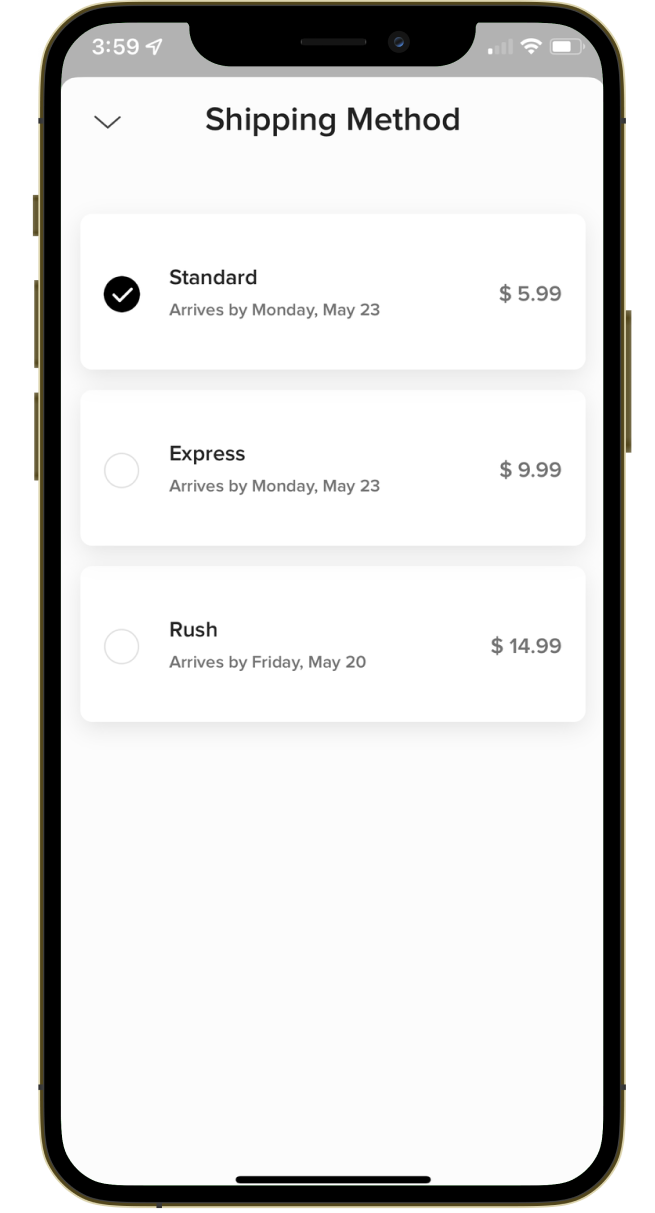 Step 2
After selecting a shipping method, they can see the confirmation of the selected EDD on the order confirmation page.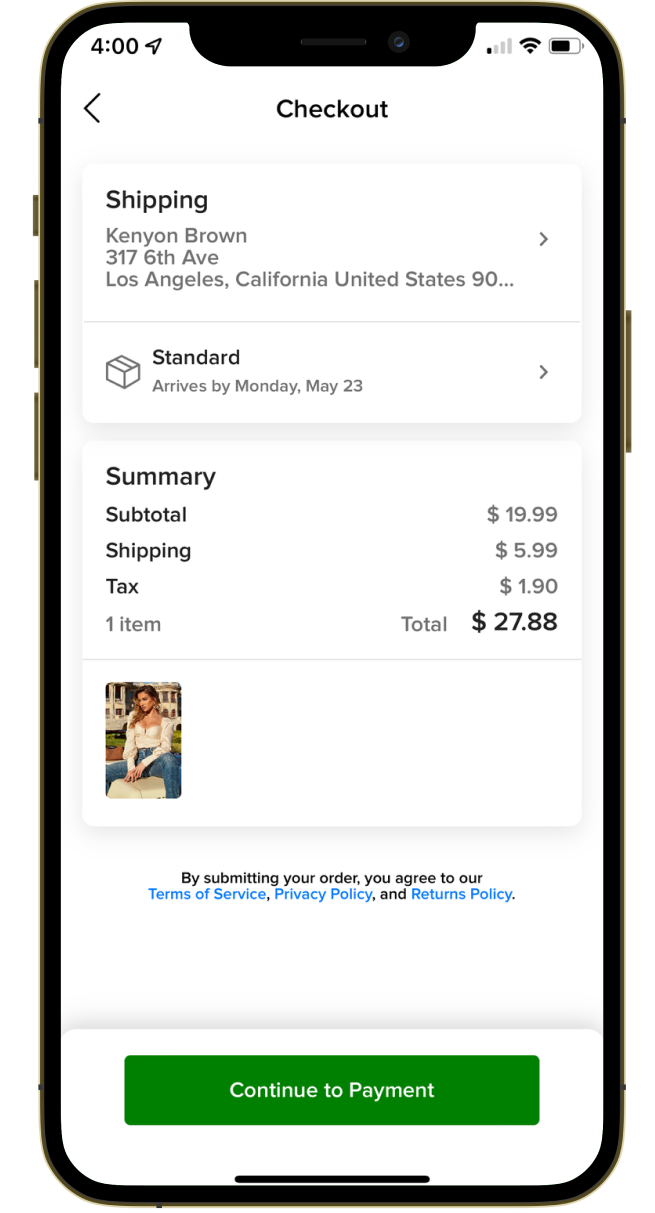 Step 3
Merchants can view any committed EDDs in Shopify order notes (Only the merchant can see this):
Access an order in Shopify that communicated an EDD

View the order notes to see what was conveyed to the relevant consumer

Reference this date for any correspondence with the consumer about the EDD
Considerations
Narvar will work instantly in the app and requires no backend installation.
The Narvar integration is available to Tapcart Enterprise customers only.
For more information on plans, check out our pricing page. If you are interested in exploring the benefits of our plans, please book a demo with our Brand Experience team.
More Questions
To learn more about Tapcart, visit Tapcart Academy to become a mobile app expert!
If you have additional questions regarding the Narvar integration, we're happy to help! Please reach out to us through LiveChat on your Tapcart Dashboard or you can email us at help@tapcart.co!