Push notifications are an alert that pops up on your mobile device, similar to SMS text messages but show up on the lock screen, banner, or notification page...
In this lesson:
We will review what a push notification is

Understand how they work and the different types of push notifications you can send
Push Notification Types
Text Push
Text-only. Editable header and copy for main body of message.
Pro-Tip: Highlight the value of the push notification toward the top of the message and include an emoji or two to catch the user's eye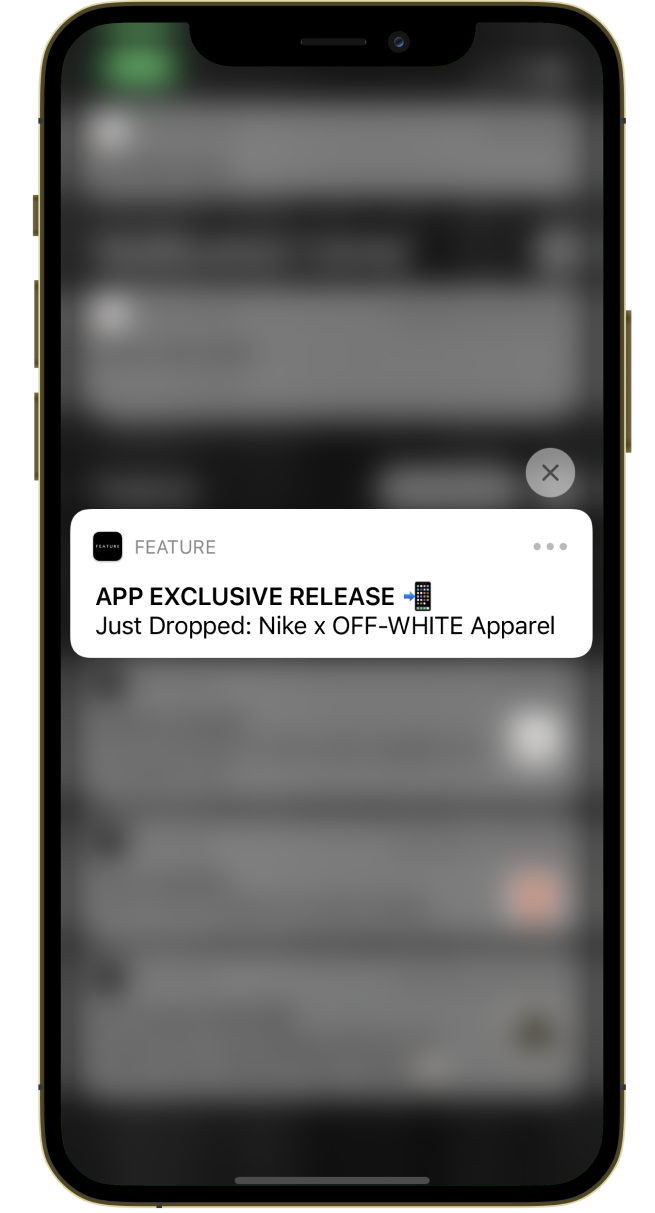 Image Push
Make your push notification rich by adding an image to your push. Use this to highlight a product or collection from your store.
Pro-Tip: Use lifestyle images and feature faces because they are more eye-catching than a standalone product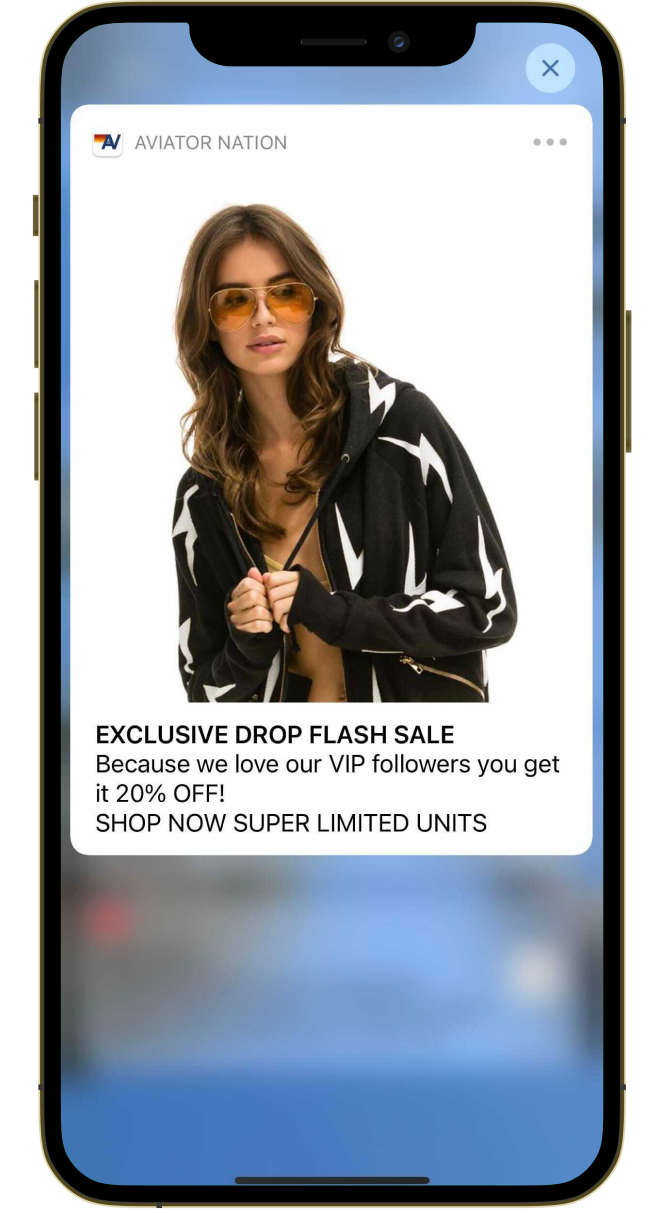 GIF (Animated) Push
Create a dynamic experience for your customers by sending out a GIF push notification to highlight your products and collections.
Important Note: This dynamic push, will highlight the first five products in the selected collection or the first five images of the individual product.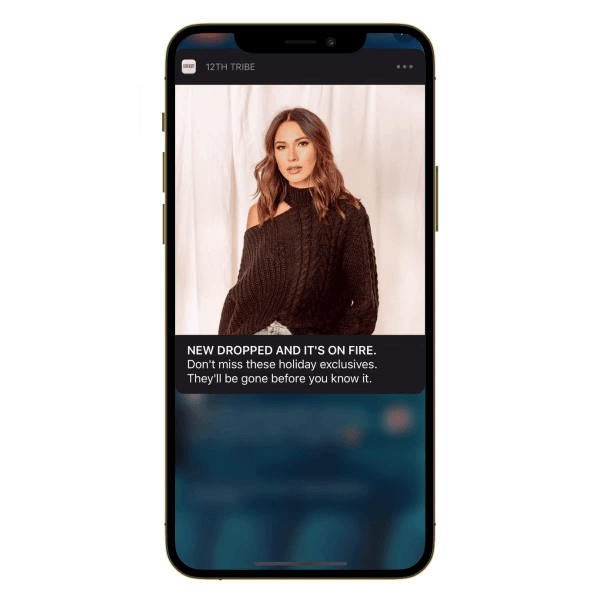 To create this, simply select 'Animate Push' and the Tapcart dashboard will automatically create the GIF for you!
Custom Image Push
Simply upload a photo then pair it with an eye-catching headline and copy.
Important Notes:

Custom Image currently supports JPEG, GIF, and PNG
The asset size must be less than 1 MB
The asset dimensions are 300px W, 200px H
Deep Linking
Send customers to specific destinations through deep linking within your push notification! Whether that's to your homepage, a specified product, or a collection.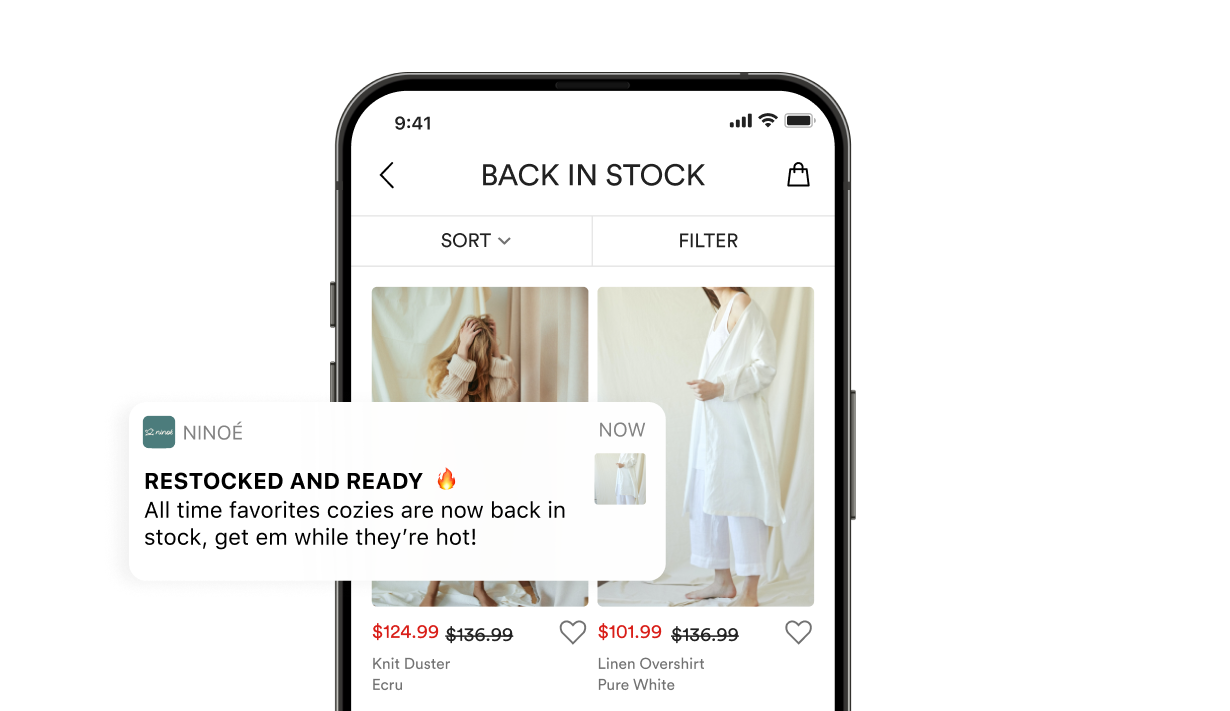 Bonus: Automated Push
If you are a Tapcart Enterprise customer, you have access to utilize the Klaviyo integration. This integration creates audience behavior segments and automated push notifications so that the right customers get the right notifications. To learn more about automated push notifications with Klaviyo, you can visit this link.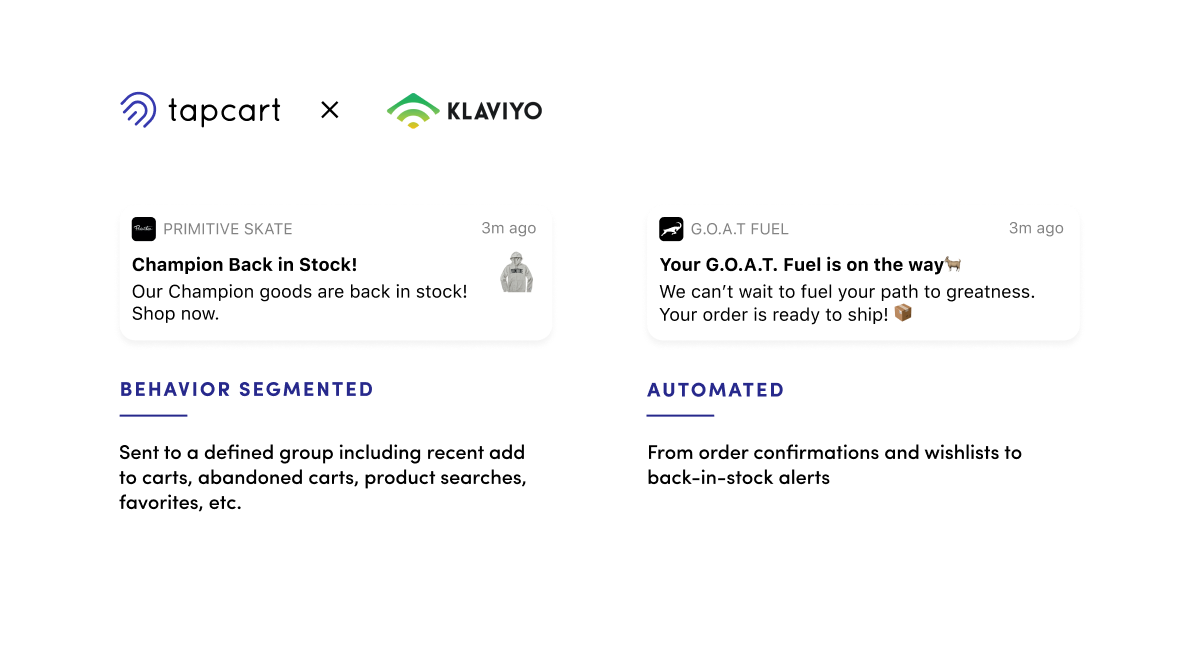 Android
Tapcart now supports push notification images for Android users.
More Questions
To learn more about Tapcart, visit Tapcart Academy to become a mobile app expert!
If you have additional questions on getting started with push notifications, we're happy to help! Please reach out to a Tapcart Team member through our LiveChat in your dashboard or you can email us at help@tapcart.co.