Push notifications are a great way to drive customer engagement at no additional cost from your Tapcart subscription!
In this lesson:
We will review what a push notification is.

Understand how they work and the different types of push notifications you can send.
What is a Push Notification?
A push notification is an alert that pops up on your mobile device, similar to SMS. Push notifications are a great way to fuel customer engagement as it's a direct path of communication to your customers.
How do Push Notifications Work?
With your Tapcart mobile app, you can send push notifications in real-time at any time. The user simply has to opt-in to push notifications and they will begin to receive alerts even when they are not in the app. You can find more information on how to customize your push opt-in message here!
When a user taps on a push, they will be taken directly to your app's home page or a specific page in your app. Deep links allow for a variety of push notification use cases such as flash sales, new collection announcements, and abandoned cart recovery. Push notifications can be across all devices including iOS and Android.
Push Notification Types
Text Push
Text push notifications are simple, yet effective. You can edit the header (which is optional and will be bolded) and the main body of the message.
A best practice is to highlight the value of the push notification towards the top of the message. While the recommended character count is less than 175, you want to make sure a user can glimpse at your push and understand the point of it. Also, adding emojis is a great way to catch a user's eye. Simply hold Control + Command + Spacebar.👍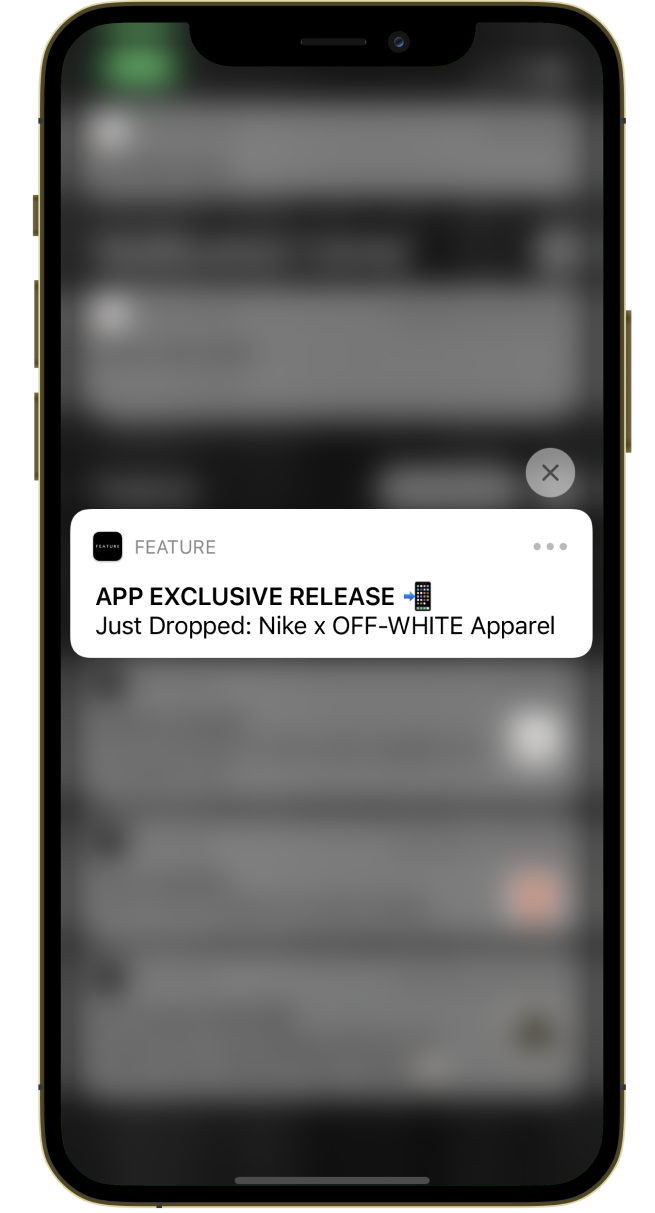 Text push notifications are also a great way to showcase brand identity and connect with your customers!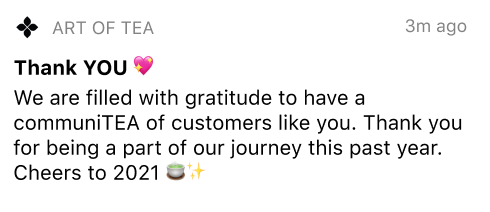 Image Push
Make your push notification rich by adding an image to your push. Use this to highlight a product or collection from your store.
A best practice is to use lifestyle images and feature faces because they are more eye-catching than a standalone product.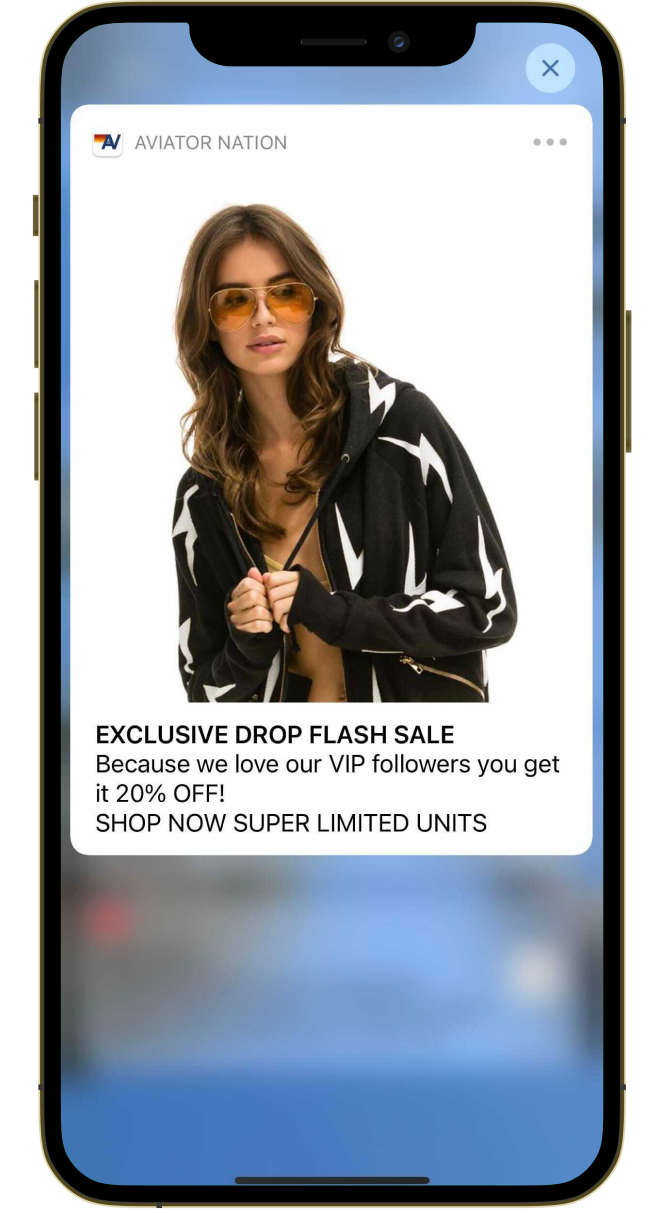 GIF (Animated) Push
Create a dynamic experience for your customers by sending out a GIF push notification to highlight your products and collections. With this dynamic push, you can add up to five images.
Simply select 'Animate Push' and the Tapcart dashboard will automatically create the GIF for you!
Pro-tip, schedule your push notifications in advance!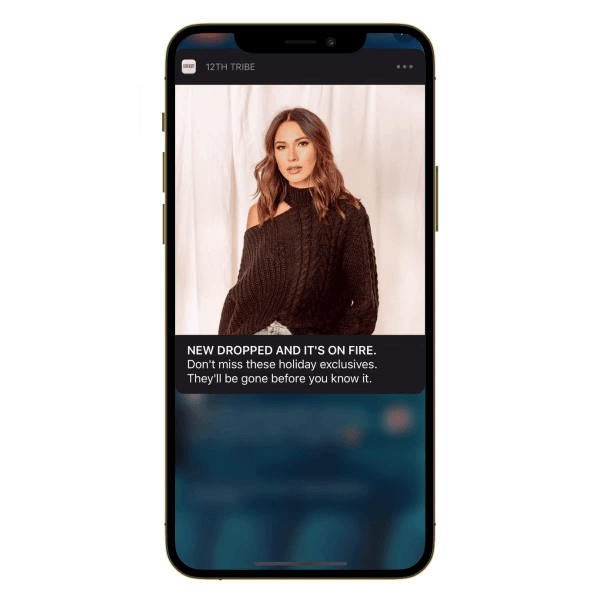 Automated Push
If you are a Tapcart Enterprise customer, you have access to utilize the Klaviyo integration. With Klaviyo, you can create behavior segmented and automated push notifications. Behavior segmented will send push notifications automatically to defined groups including recent add to carts, abandoned carts, and favorites! Then automated push notifications for order confirmations and wishlists to back-in-stock alerts! To learn more about automated push notifications with Klaviyo, you can visit this link.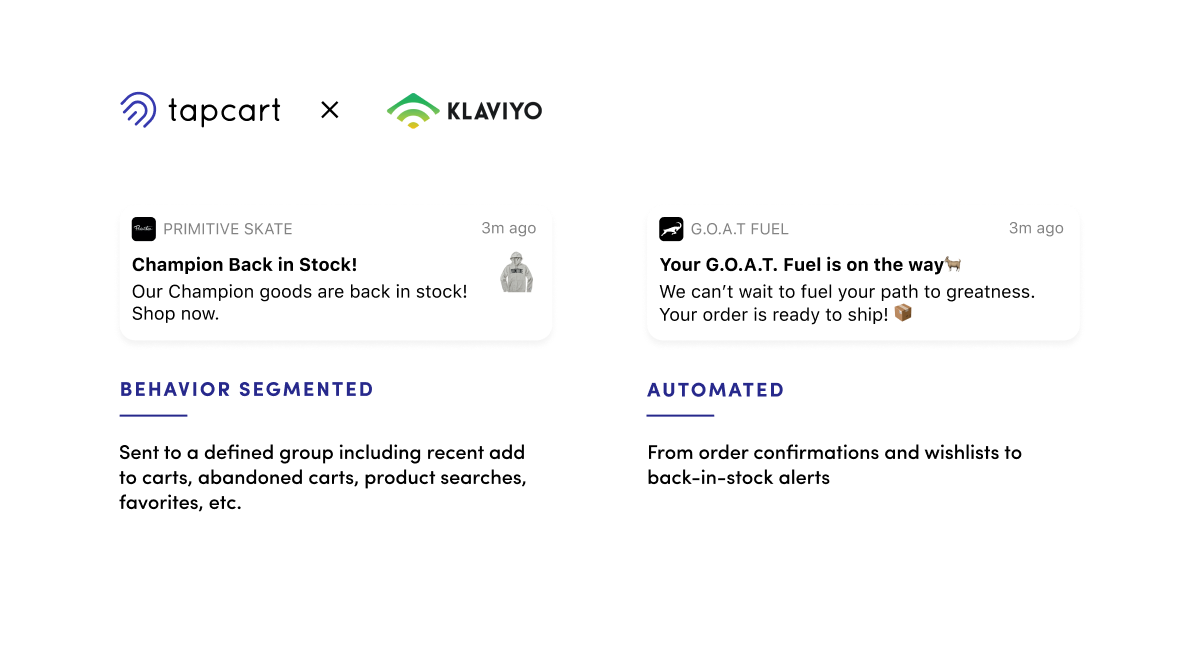 Considerations
As you are getting started with creating your push strategy, please see our best practices article for prime examples of push notifications here!
For more information on automated push notifications and plans, check out our pricing page. If you are interested in exploring the benefits of our plans, please book a demo with our Brand Experience team.
More Questions
To learn more about Tapcart, visit Tapcart Academy to become a mobile app expert!
If you have additional questions on getting started with push notifications, we're happy to help! Please reach out to a Tapcart Team member through our LiveChat in your dashboard or you can email us at help@tapcart.co.