Route Customers Back to the App through Your Social Accounts
In this lesson:
We will walk through what native deep linking is and how your customers interact with it
How it Works?
When you choose to install deep linking within your Tapcart app it will create a file on your website that is linked to an Apple App Association file related to your App ID. This then creates a connection between the app association file and the users' app on their device once the configuration is completed.
With Tapcart's native deep linking, there is no setup on your end! To configure this feature, simply message us through LiveChat on your dashboard or email us at help@tapcart.co to enable this for you. Please note, it takes about 24-48 hours for this feature to go live as it requires a new build to be submitted to the App and Google Play Stores. Once the new build is live deep linking will be activated!
Examples of what each URL will link to once enabled:
tapcart.co/product/red-blouse > Opens the app and goes to the red blouse product

tapcart.co/collections/new-arrivals > Opens the app and goes to the new arrivals collection

tapcart.co > Opens the app and goes to the homepage

tapcart.co/pages/shopping-blog-post > Opens the app and opens a web view directing to the blog post within the app
How Customers Interact with Deep Linking?
Once native deep linking is set up, you can link your URL to a paid ad or a story within your social media accounts. Using the 'Swipe Up' option, once the end-user swipes up they will be redirected to the app if they have it. If they do not have the app already installed on their device, they will be taken to the website. Where you can then have marketing added to the website or the mobile download banner enabled to direct them to download the app.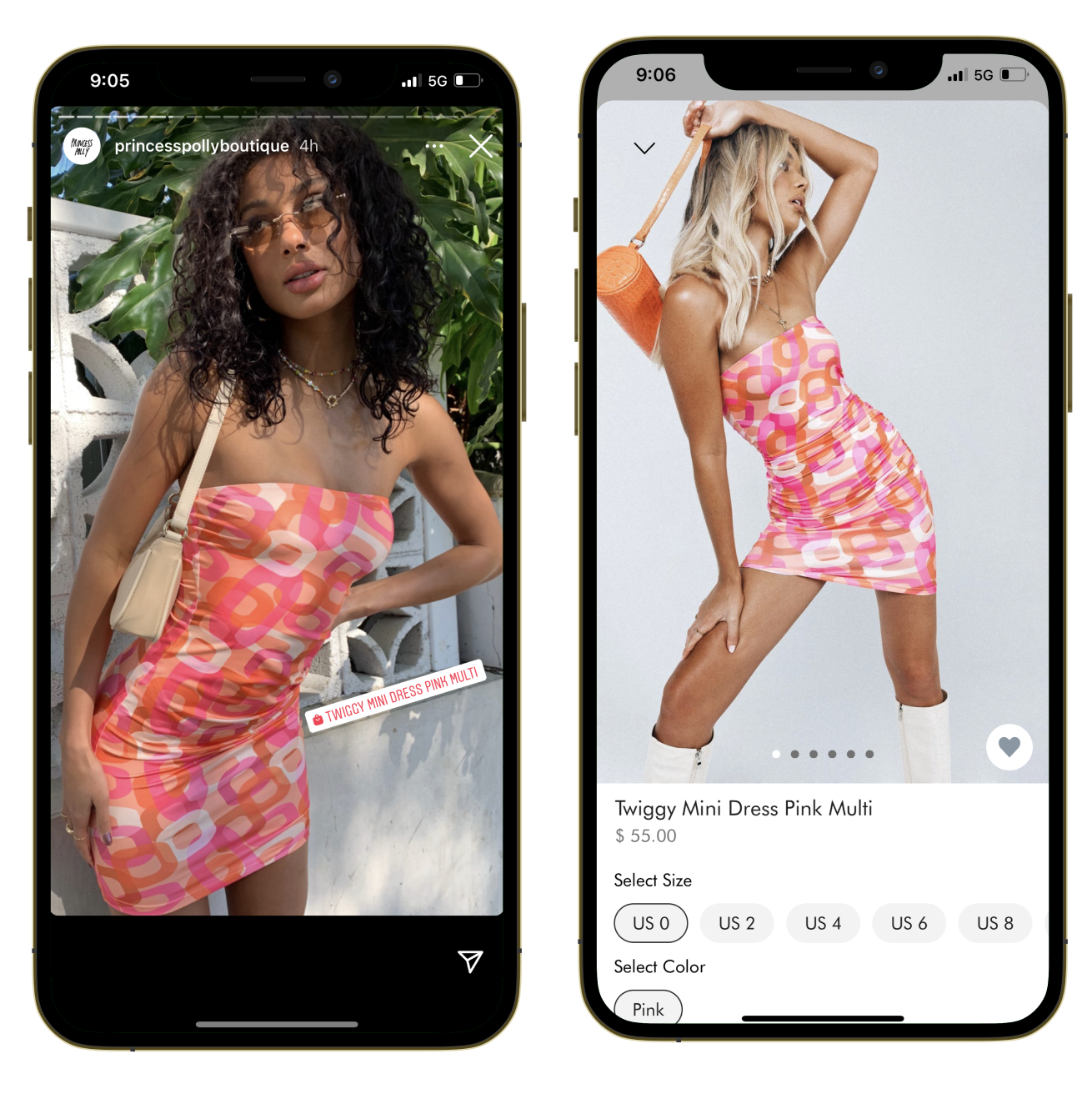 Considerations
Native deep linking is available to all Tapcart merchants.
Native deep linking will apply to every page within your website. If you are not directing the user to the main website page, product or collection they will open the app through a swipe-up view.
Important Notes:
If you are using the 'Swipe Up' option via Instagram stories, it will route the URL back to your mobile website whether the user has the app or not. Within your mobile website, you can have the mobile download banner enabled to navigate customers to download the app or open it if they already have it!
To enable deep linking from feeds or stories within Facebook, you will need to verify your deep link for aggregated event measurement. For the steps on how to complete this, check out this link here!
More Questions
To learn more about Tapcart, visit Tapcart Academy to become a mobile app expert!
Have additional questions, we're happy to help! Please reach out to us through LiveChat in your Tapcart Dashboard or you can email us at help@tapcart.co!